Fact Checked
ALDI still checks out as the best-rated supermarket for the 5th consecutive year
Australia's biggest supermarkets have moved away from simply fighting it out over the lowest prices, with an increasing focus being placed on 'value' and the overall customer experience – not to mention exciting collectables for every $30 you spend on groceries! Coles and Woolworths have made their respective 'Down Down' and 'Always at Woolworths' slogans far less prominent in recent years, while ALDI continues to differentiate itself on price, but at the same time promotes its products as being 'Good Different'.
'Good' is certainly the supermarket buzzword of the day, but which chain really has the happiest shoppers when quality and customer service are just as important as cost for Aussies in times when prices only seem to be going up? Canstar Blue's supermarket ratings take a look at the big players in the aisle, to cut through the slogans and reveal which supermarket is the national winner.
On this page:
---
How we rate supermarkets
---
The rising cost of living has had an effect on how Aussies go about their shopping. To begin with, about one in five (17%) determine where they will spend their dollars based on the cost of basics like bread and milk. From there, a whopping 65% pay close attention to deals and specials, 32% adopt a strategy of switching between supermarkets and 27% have made the change to supermarket-owned brands – all in the name of saving money.
If you're looking to save money on your next grocery shop, or just shake up your weekly shop, check out the top-rated supermarkets in Canstar Blue's consumer ratings.
Find more detailed information on our ratings methodology.
---
Top Supermarket Chains
ALDI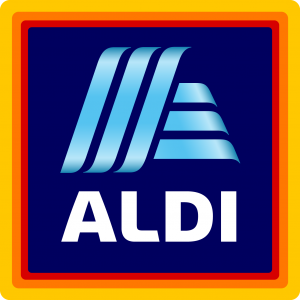 German grocery giant ALDI has again claimed the top spot in our supermarket ratings. While ALDI doesn't have the same number of stores as Coles and Woolworths, it's fighting back against the duopoly with often lower prices, with its own brands offering real competition against the major brands stocked by other supermarkets. ALDI also offers something 'Good Different' with its 'Special Buys', one-off or seasonal products ranging from specialty foods to snow gear and luxury skin creams.
ALDI maintained its winning streak for the fifth year, raking in five-star reviews for value for money, layout and presentation of stores, freshness of produce and meat, quality of its ALDI-branded products, deals and specials available, and overall satisfaction. It fell short on customer service and variety of products, where it received three stars.
Woolworths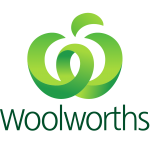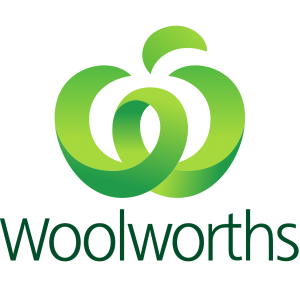 Often referred to as 'Woolies', Woolworths has around 1,000 locations around Australia, with its parent company – Woolworths Group Limited – also including Dan Murphy's and Big W, in addition to a number of other smaller businesses. Similar to main rival Coles, the 'Fresh Food People' at Woolworths have also ventured into the online market, offering an online grocery experience for time-pressed shoppers, as well as offering the Click & Collect pickup or home delivery service.
Woolworths took the lead in terms of variety of products and store layout/presentation, rating five stars in both categories. It earned a respectable four stars everywhere else, including for product freshness, quality of private label items, deals and specials available, value for money, and overall satisfaction.
Coles

One of Australia's two biggest supermarket chains, Coles now stands as a publicly listed company on the Australian Stock Exchange, having previously been owned by the Wesfarmers Group, which now holds a 15% share in the business. Coles has more than 800 stores across Australia, meaning you'll likely come across one on your travels. In addition to physical stores, Coles also offers online grocery shopping with the choice of Click & Collect or home delivery, ideal for when you're run off your feet. And if you're a fan of discounts, Coles also launched its Best Buys seasonal sale which offers new deals every fortnight. Coles' Best Buys have previously featured goodies like weighted blankets, Bluetooth soundbars, and headphones.
Coles received a solid four stars across most research areas, including deals and specials available, product variety, quality of private label products, store layout and presentation, customer service, value for money, and overall satisfaction. It got three stars for freshness of produce and meat.
IGA

The Independent Grocers of Australia works by utilising group purchasing and marketing, while store management and ownership stay independent. More and more solo shops are joining the IGA name, which currently has more than 1,400 locations across Australia, from small corner shops to sprawling supermarkets. Many IGA shops also carry more local brands, speciality products, or imports for some variety in your usual supermarket stock.
IGA was rated best for its customer service, and also scored four stars for freshness of produce and meat and variety of products. It got three stars for value for money, overall satisfaction, and everywhere else.
Supermarket loyalty & switching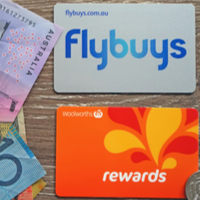 With plenty of options available when it comes to getting your grocery shopping done, sticking to the same supermarket chain may have its perks. Our recent survey shows nearly a third of Aussies (27%) do all their shopping with the same supermarket chain. Here are the top reasons they mentioned for their supermarket loyalty:
It's the most convenient to shop at (i.e close to home): 71%
I'm familiar with the store layout and don't want to change: 60%
I like collecting rewards points with the supermarket: 55%
I think it has the best quality products: 35%
I think it's the cheapest: 34%
Fewer Aussies also said they could save money by shopping elsewhere with only 8% switching to a different supermarket within the last year. These are the main reasons why some shoppers made the change:
To save money: 57%
The new supermarket is now more convenient to get to (i.e. close to home): 37%
To take advantage of a supermarket promotion (i.e. collectables): 26%
To earn rewards points with the new supermarket: 27%
To buy better quality products: 25%
Frustration at something from the old supermarket (i.e. lack of parking): 22%
Supermarket private labels & the cost of basics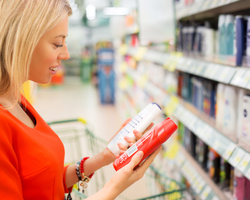 With the supermarkets introducing their own products into almost every aisle, the grocery shop often becomes a choice between supermarket-owned and branded products. Half of survey respondents (50%) think supermarket private label products are good quality, while 31% said they tend to buy private labels rather than big brands.
While supermarket chains attempt to equal out the playing field with tactics like miniature toys and limited-time special deals, only 17% of respondents said the costs of basics such as milk and bread determined where they shop. It also seems customers are still showing a fair amount of willpower in supermarket aisles, with 32% admitting to making impulse purchases.
Our latest survey also shows the average weekly amount Aussies fork out at the supermarket has remained largely the same at $152, from $153 previously. The negligible price change is indicative of the effect inflation has had on Aussie spending habits.
Supermarket frustrations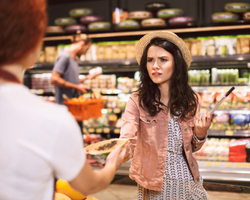 Grocery shopping can be a struggle at times, particularly if you have kids in tow, or you're rushing to grab something quick for dinner. We asked survey respondents for their biggest pet peeves when the weekly grocery shop comes around, with the biggest issues for shoppers being:
Items being sold out/unavailable: 24%
Queues at the checkout: 17%
Other customers (i.e. blocking the aisle, getting in the way): 12%
Self-service machines: 7%
Trying to find a car park: 5%
Not being able to find a staff member to assist: 4%
People using the wrong lanes (i.e. too many items for 10 items or fewer checkouts): 4%
Having to bring their own shopping bags: 4%
Store opening/closing times: 3%
Checkout operators talking too much: 2%
Despite the lengthy list of gripes, 13% said they have no supermarket frustrations.
Self-checkouts at the supermarket
Self-checkouts at supermarkets are a hit, with the majority of Aussie shoppers (76%) finding them easier to use and preferring the speed of scanning groceries their own way. Although it might not all be about efficiency; one in five shoppers (18%) admit it's because they don't like to interact with checkout operators. For the number of shoppers who do like to use the normal checkout it comes down to three clear reasons: a third (28%) like to chat with the checkout operator, a similar number (29%) find them faster, and a smaller group (9%) just find self-checkout too hard to use!
Supermarket plastic bag ban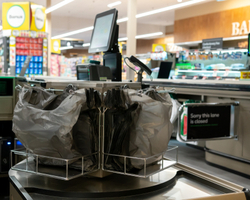 State-wide bans on plastic bags have forced supermarkets to become more environmentally conscious, opting to offer more recyclable bag options at the checkout. However, while one in four people are diligent in bringing their own bags (20%), a similar number (24%) still forget them. While 43% of shoppers said they would like to see supermarkets do more to reduce plastic, some shoppers still aren't changing their habits with 37% using plastic fruit and vegetable bags and 19% purchasing 'reusable' plastic bags. Supermarkets have made conscious efforts to reduce plastic use in mini collectables to make them more eco-friendly.
About the author of this page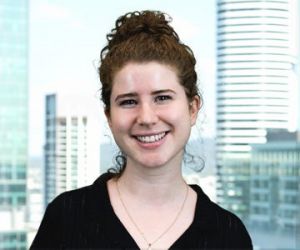 This report was written by Canstar Blue's Content Producer Luciana Lawe Davies. She writes about streaming, appliances and consumer products and services. Luciana enjoys bringing readers the best in what's on TV and at the shops, including the best deals and latest reviews.