The electrification of vehicles worldwide has shifted into overdrive as companies – big and small – continue to develop their technologies. Whether it's batteries, charging infrastructure or new car models themselves, manufacturers are investing big, which has already led to some interesting changes on our roads.
In a market that's still evolving, it appears electric cars are only growing in popularity, especially as companies reveal their plans for future investment. In this article, Canstar Blue takes a look at how much a few renowned manufacturers are spending on electric vehicles (EVs), and what it all means for Australia.
Which companies are investing in electric cars?
Electric Cars: Audi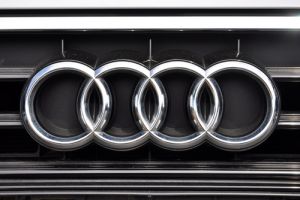 Audi has shifted gear towards a 'new era of mobility', launching the brand's first fully battery electric vehicle, dubbed the Audi e-tron. The e-tron is a luxury SUV that sits on the upper end of the price scale at approximately $140,000, and is set for an Australian release date of late 2019. This comes on the back of Audi's parent company, Volkswagen pledging to invest $22.5 billion in electric vehicles, as it transitions from petrol. Audi states it plans to sell roughly '800,000 new energy vehicles with more than 20 electrified models' by 2025.
Electric Cars: BMW
Popular German automaker BMW is making waves in electric car development, unveiling a series of vehicles from the BMW i3 to the BMW iNEXT (set for release in 2021). The BMW Group, which includes the iconic MINI, sold more than 140,000 electrified vehicles in 2018, and is committed to placing half a million electric cars on roads around the world by the end of 2019. By 2025, BMW plans to expand its range of electrified cars to 12 models, and is investing AUD$322 million to produce the new BMW i4 EV, set for release in 2021.
Electric Cars: Hyundai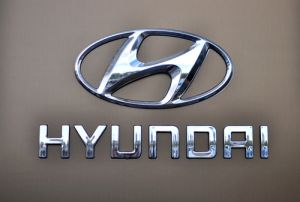 Hyundai is no stranger to the electric vehicle revolution as the South Korean giant has committed to having a fleet of 38 'eco-friendly' models by 2025. On the back of the successful Ioniq range and Kona, Hyundai has fast emerged as one of the leading car manufacturers dedicated to greener motoring. Next on Hyundai's list is the NEXO model, a hydrogen-powered 'fuel cell electric' SUV, tipped for a release date of late 2019 in Australia. Over the next five years, Hyundai is investing around $56.35 billion in the electrification of its vehicles and creating cleaner fuel alternatives.
Electric Cars: Jaguar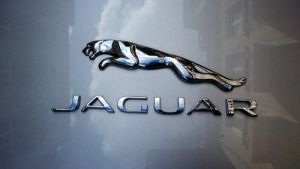 Jaguar, or as Jeremy Clarkson refers to as 'Jaaaaaaaaaaag', is as quintessentially British as mushy peas and Yorkshire puddings. The stylish car brand has set aside $24.61 billion from 2018 to 2021, in an effort to create an electrified version of its fleet by 2020. Jaguar's first fully electric car, the I-PACE, has already hit Australian shores and is already raising eyebrows with technology that assists with braking when drivers take their foot off the accelerator, as well as reaching 100km an hour in only 4.8 seconds.
Electric Cars: Kia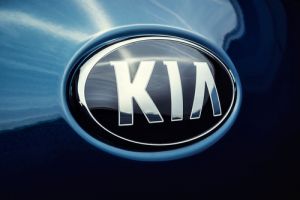 Part of the Hyundai Motor Group, South Korean brand Kia have been rolling out new electric vehicles across the globe in the past few years – and with tremendous success. In 2018, Kia announced that in conjunction with Hyundai, it would invest heavily in hybrid, plug-in hybrid and all-electric vehicles by 2025, with annual sales expected to reach 1.67 million the same year. Kia claims that it wants to be a world leader in electric vehicle technology, and is even developing a sports model with Hyundai in partnership with Croatian car brand Rimac, investing $23.14 million into the project.
Electric Cars: Mercedes Benz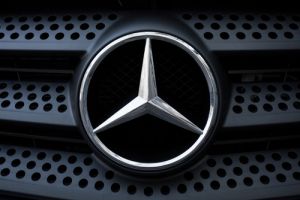 Mercedes Benz is better known for its iconic badge and range of urbane vehicles, yet has announced it will be investing $16 billion to produce 10 electric vehicles by 2022. The German car manufacturer is launching its first version of an all-electric vehicle in October 2020 – named the EQC 400 – which is aimed at expanding the luxury electric SUV market, dominated currently by Tesla. Mercedes Benz states the EQC 400 will have a range of approximately 450km, plus an 80kWh battery, however will attract a jaw-dropping price tag of around $150,000.
Electric Cars: Mitsubishi Motors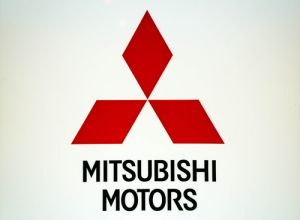 Mitsubishi is a regular sight on roads with the Japanese car manufacturer introducing its first electric vehicle (i-MiEV) into the Australian market in 2010. Since then, the Mitsubishi Outlander, a plug-in hybrid electric vehicle (PHEV), has seen great success as Australia's best-selling EV. The Japanese brand joined the Renault and Nissan Alliance in 2016, setting a target of creating 12 new pure electric cars by 2022. Mitsubishi is also looking to reduce battery costs by 30 per cent by 2022, increase EV range to exceed 600km, along with various other investment initiatives.
Electric Cars: Nissan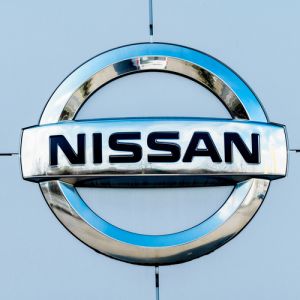 As part of its alliance with Mitsubishi and Renault, Nissan is unsurprisingly pouring plenty of resources into its EV market. In fact, the Nissan Leaf became the first electric vehicle to exceed 400,000 sales globally, a huge milestone since the model's entrance in 2010. Nissan plans to electrify a third of its fleet in Australia by mid-2020s, stating the Japanese company will be "introducing more electric alternatives on several key models". Nissan has set an international target of producing one million electric vehicles by 2022 and significantly reducing battery costs.
Electric Cars: Renault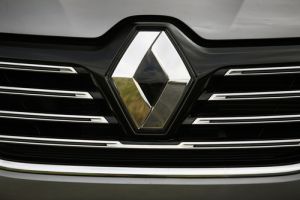 Renault has been working on electrification for over a decade in alliance with Mitsubishi and Nissan, making it Europe's market leader in EV sales. Renault has invested $1.61 billion to speed up electric vehicle production in its home country of France alone, and has plans to expand its EV capabilities and model range. Back home, the Renault Zoe was introduced to the Australian EV market in 2018, alongside the Kangoo Z.E., a 'compact 100% electric van.' As it stands, Renault holds roughly 22 per cent of the EV market share in Europe.
Electric Cars: Tesla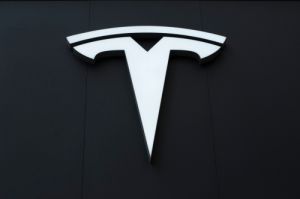 Since 2012, Tesla has managed to sell over half a million electric vehicles globally, half of which were sold in 2018. In Australia, sales of Tesla have followed a similar pattern, as 2,057 vehicles have been driven out of dealerships locally, with more than half sold in 2018. In the United States, the newest addition to its fleet, the Tesla Model 3, was crowned as the best-selling luxury car in 2018, with an estimated 138,000 vehicles sold. The Model 3 is due to hit Australian shores by August 2019, with a starting price of approximately $66,000.
Electric Cars: Toyota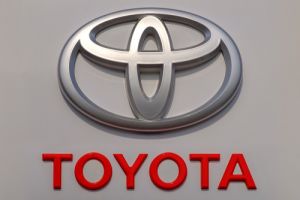 Toyota has recently partnered with tech giant Panasonic to establish a joint battery venture by December 2020, and has its eyes firmly set on the largest EV market in the world, China. Toyota plans to introduce its first fully electric vehicle in 2020, however has been criticised by industry experts for lagging behind the EV race. Toyota has, however, vowed to make a zero-emissions fleet by 2050, with all of its models worldwide electrified by 2025. Toyota Australia states it wants to invest in all types of vehicle electrification, like plug-in electric, hybrid and battery electric cars.
Other Electric Car Manufacturers
There are numerous other manufacturers investing in electric cars, including:
Ford: Is investing $713 million in electric car start-up Rivian and claims to have 40 electrified vehicles built by 2022.
General Motors: Intends to produce 10 electric vehicles in China by 2020, with millions of dollars allocated for research into EV batteries.
Groupe PSA: Owner of brands like Citroen and Peugeot, Groupe PSA plans to have 15 electrified versions of its fleet commencing in 2019.
Honda: Says it wants 25 per cent of its sales to be either electric or hybrid by 2025.
Mazda: Has announced its fleet will incorporate some form of electric power by 2030, and will introduce its first electric car in 2020.
Porsche: Has already attracted 20,000 deposits worldwide for the Taycan, a luxury electric vehicle.
Subaru: Trekking behind most companies, is set to release a couple of hybrid SUVs in late 2019, with all-electric models still a while away.
Volkswagen: Promises 70 electric cars by 2028, investing heavily into battery development and production.
Volvo: Has unveiled a suite of electric vehicles to hit the Australian market by 2020.
The future of electric cars in Australia
Although the future of electric vehicles in Australia looks to be making headwinds, its success and longevity will depend on a variety of factors, like:
Access to public charging stations
Installation and running costs of battery charging stations at home
Government initiatives that encourage purchases, as well as development of EV technology
Cost differences between electric vehicles and fuel-powered cars
Electricity prices and specialised tariffs for EV owners
Like any emerging industry, there will be some level of governmental support required to expand the EV market. The Australian Renewable Energy Agency (ARENA) states Australia alone will need more than 28,000 public DC fast chargers (DCFC) by 2040 to meet the demand on charging infrastructure.
The electric vehicle market will also need to face challenges around whether EVs provide a viable alternative to traditional automobiles, as well as a job market that is evolving as a result. On the other end of the spectrum, some have argued that moving to electric will disrupt or hinder their businesses because of the impact EVs will have on fuel. But, is it just a case of moving with the times? Let's find out.
What impact will electric cars have on Australia?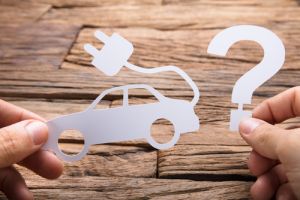 According to a recent Senate Report, a number of submissions highlighted that if electric vehicles represent 57 per cent of new car sales by 2030, the industry would generate 13,400 jobs, with $3.2 billion invested into local charging infrastructure. There are also plans in the near future for Hyundai, Nissan and Renault to introduce new EV models that are cheaper than existing models.
Another interesting component in the submissions of the Senate Report suggests that owning an electric vehicle over a 10-year period will result in larger savings for Aussie motorists due to lower maintenance and running costs. In fact, Australians are tipped to bank an estimated $500 million in direct fuel savings, plus an extra $100 million in maintenance expenses for each one million electric vehicles in the national fleet. With battery prices projected to fall and fuel costs expected to rise, it's easy to see why EVs are on the radar of many consumers.
Should you buy an electric car?
It's safe to say that electric cars are big business right now, with companies of all sizes pumping plenty of cash into the market. Given the scale of investment – both private and public – electric vehicles should become more affordable and appealing to consumers. If charging infrastructure keeps up with demand, an EV may be a great alternative to conventional cars.
While further investment is needed for EVs to become a common sight on our roads, there are still other factors to consider before purchasing. Aside from upfront costs and maintenance expenses of electric vehicles, you'll also need to think about changing electricity prices which will surely impact your energy usage, particularly if you're going to be charging your car at home. That's why it's important to compare energy deals and make sure you're not paying too much for electricity.

Image credits: J. Lekavicius/Shutterstock.com, Tadeas Skuhra/Shutterstock.com, ThamKC/Shutterstock.com, Arsenie Krasnevsky/Shutterstock.com, degetzica/Shutterstock.com, bondvit/Shutterstock.com, realist2000/Shutterstock.com, Faiz Zaki/Shutterstock.com, Ewa Studio/Shutterstock.com, otomobil/Shutterstock, Jatuporn Chainiramitkul/Shutterstock.com, SSV-Studio/Shutterstock.com, Andrey_Popov/shuttertock.com