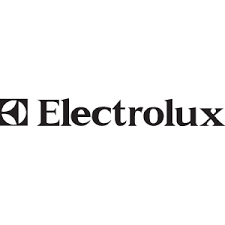 Electrolux received a 3-star rating for customer satisfaction in Canstar Blue's 2015 survey research. Here's a little bit about the company .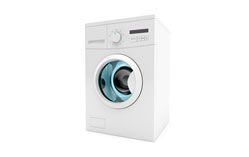 Canstar Blue front loader washing machines customer satisfaction survey
The people behind the name
Electrolux was founded in Sweden in 1901 as a manufacturer of lamps for railway stations. Its founder, Axel Lennart Wenner-Gren, was a Swedish entrepreneur and one of the wealthiest men in the world during the 1930s.
In contrast to many other appliance company founders, Wenner-Gren was not an engineer or an inventor; he was a salesman, and a brilliant one at that. In 1908, he spotted a heavy-looking, expensive American vacuum cleaner being sold in Vienna, and he knew no one would be able to afford it. He decided to make a lighter, cheaper model and sell one to every home in Europe.
When electric lighting began to take over the market from Electrolux's kerosene models, they branched out into home appliances. They began by producing domestic electric vacuum cleaners in 1912. Electrolux soon expanded into refrigerators in 1925, washing machines in 1951, dishwashers in 1959 and restaurant equipment in 1962.
Named "Elektrolux" in 1919 for the European market, it was renamed "Electrolux" to accommodate its growing Western reach in 1957. In 2011, Electrolux introduced its first non-Swedish CEO, Keith McLoughlin.
The company is now the second largest appliance manufacturer in the world. In 1918 it had 400 employees, and today it employs almost 60,000 people. The company sells more than 40 million products every year to customers all over the world, their products ranging from refrigerators to barbeques.
Electrolux front loader washing machine innovations
1951: Electrolux produces its first washing machine in Sweden.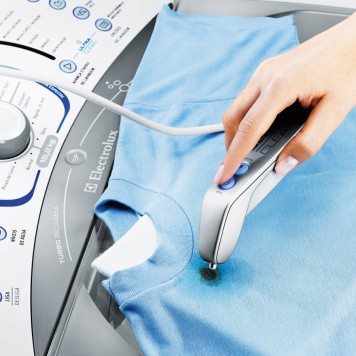 2010: The Ultra Clean Washer is introduced, the first washing machine with an ultrasonic stain removal pen mounted on the machine.
Today:
The Perfect Steam™ washer removes stains gently but thoroughly. Perfect Steam is more effective than other steam washers because its vents are in the bottom of the washer.
ExpertCare™ washing technology mixes the water and detergent earlier in the cycle, resulting in brighter colours in less time.
The Perfect Balance® system means it has the least vibration of any model (as tested on conventional wood floor construction with vinyl floor covering).
Electrolux washers have a 5.5 star energy rating.
Electrolux has 90 years of experience providing laundry to the world's leading hotels and healthcare institutions.
Other front loader washing machine brands we rated
Canstar Blue commissions Colmar Brunton to regularly survey 3,000 Australian consumers across a range of categories to measure and track customer satisfaction. The outcomes reported are the results from customers within the survey group who have purchased a washing machine at some point in the last 3 years – in this case, 1,248 Australians.
The brands included in this year's survey were:
Miele
Fisher & Paykel
LG
Samsung
Bosch
Electrolux
Simpson
You can view our front loader washing machine survey results here.
Other articles you might like
End of financial year sales: are you really getting a bargain?