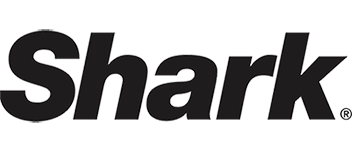 Review of Shark vacuum cleaners
Shark vacuum cleaners are among the most innovative and capable cleaning machines on the Australian market. One of two brands owned by SharkNinja USA, Shark has pioneered innovative new cleaning products for Aussie customers and shows no signs of slowing down! The company has been consistently rated highly in Canstar Blue's annual star ratings, with strong recent results in the criteria of cleaning effectiveness and ease of use in particular. Get the full lowdown on Shark vacuum cleaners with this review.
| Model | Price |
| --- | --- |
| S6001 Shark Klik N' Flip Steam Pocket Mop | $199.99 |
| HV380 Shark Rocket Complete with DuoClean | $349.99 |
| NV600 Shark Rotator Lift-Away Speed | $399.99 |
| NV800 Shark DuoClean Powered Lift-Away Speed | $599.99 |
| IF200 Shark IONFlex DuoClean Cord Free Ultra-Light | $649.99 |
| IF250 Shark IONFlex 2X DuoClean Cord Free Ultra-Light | $749.99 |
Source: Shark, December 2018
Shark Cord Free Stick Vacuums

Cord free handstick vacuums seem to be the way of the future. Shark offers two models within this range:
Shark IONFlex DuoClean Cord Free Ultra-Light (IF200): $649.99 (RRP)
Shark IONFlex 2X DuoClean Cord Free Ultra-Light (IF250): $749.99 (RRP)
These are one of the smallest and lightest vacuums in Shark's stable, the Ultra-Light design is just what its name suggests – a stick vacuum cleaner with a compact control and dust bin built into the handle. The whole ensemble weighs just 2kg and even less for the IF250 model.
Both models are boasted for Shark's DuoClean technology, which involves two brushrolls working in tandem to pick up as much particle matter as possible. With one soft and one bristly, they complement each other on different floor surfaces. Its Smart Response system is stated to provide a range of performance-enhancing power settings to suit your cleaning needs. In addition, you'll find its MultiFlex design – which allows the unit to be folded over for compact, free-standing storage – to be a handy feature for those in smaller apartments.
The main difference between the two is that the more expensive model comes with two ion power packs instead of one, giving you additional vacuuming time. The cord-free range brings a host of useful accessories to make cleaning different areas a breeze.
Shark Corded Stick Vacuums

Shark Rocket Complete with DuoClean (HV380): $349.99 (RRP)
While cord-free vacuums are not restricted by cord length they are limited by battery life. So, as another option, this corded model has the design of a handstick vacuum, plus a lengthy 8.5m cord, which means you won't need to change any batteries.
It's also designed with DuoClean technology, featuring a bristle brush to deep clean carpets and an additional soft brushroll to remove large particles. The Rocket Complete even comes with LED headlights to spot extra debris, and it can remove from the vacuum wand and convert to a portable hand vacuum at the press of a button. It weighs 4.5kg, still lightweight in comparison to other vacuums, but is double the weight of the cordless range.
Shark Upright Vacuums
In upright vacuums, Shark offers the following two models:
Shark Rotator Lift-Away Speed (NV600): $399.99 (RRP)
Shark DuoClean Powered Lift-Away Speed (NV800): $599.99 (RRP)
Shark Rotator Powered Lift-Away Speed (NV600)

Shark claims that the Rotator is the world's first powered lift-away vacuum cleaner. The machine is capable of being wheeled around on the floor like a traditional stick vacuum cleaner, but can also be removed from its stand and carried around cable-free. This versatility makes it ideal for cleaning all surfaces – from open floors to tight stairwells.
Cyclonic suction provides both power and longevity, whilst the intuitive controls make changing between modes super easy, according to Shark. The model is also claimed to have a streamlined design and includes anti-allergen HEPA filtration. This unit has a total weight of 6kg, which is the heaviest in Shark's line up.
Shark DuoClean Lift-Away Speed (NV800)

In addition to all the fine features of the models above, such as allergen protection and cyclonic suction, the Duo Clean Lift Away Speed includes a pet multi-tool for removal of stubborn debris including pet hair. It's also boasted for DuoClean technology – a combination of a bristle brush and soft roller – as mentioned in the other ranges.
It features a long 9m cleaning hose and an extra-large dust cup, whilst a quieter operation than other Shark vacuums ensures you don't disturb the rest of the household whilst cleaning. It weighs 4.5kg, making it lighter than the model above.
Shark Steam Mops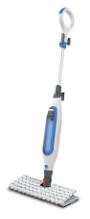 Not to forget another crucial step to clean floors, the Shark steam mop offers a chemical free solution, using the power of steam.
Shark Klik N' Flip Steam Pocket Mop (S6001): $199.99 (RRP)
Its Klik N' Flip technology allows you to flip the mop head to clean twice as much in one go. It features Shark's Double-sided sided microfiber pads and dirt grip technology, claimed to trap dirt and offer quick drying times. These are also machine washable for easy maintenance. It also offers up to 15 minutes of steam time and a Steam Blaster mode for a boost of steam. Once you're done, one click of a switch will release the dirt pad, so you don't have to take it off yourself.
Should I buy a Shark vacuum cleaner?
Shark vacuum cleaners have achieved top ratings in previous Canstar Blue customer satisfaction ratings, with consistent excellence across all of our rated criteria allowing the company to achieve high overall satisfaction. It offers a number of different types of vacuums, so you have a few options to consider. To find out more about Shark and the other brands we rated, check out our star ratings for vacuum cleaners.
Vacuum Cleaner Reviews & Ratings
About the author of this page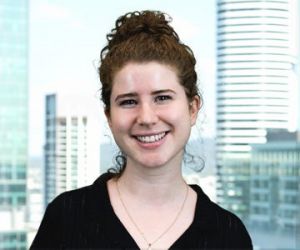 This report was written by Canstar Blue's Content Producer Luciana Lawe Davies. She writes about streaming, appliances and consumer products and services. Luciana enjoys bringing readers the best in what's on TV and at the shops, including the best deals and latest reviews.
What do customers think about Shark Vacuum Cleaners?
In 2018, Australian customers gave Shark 4 out of 5 stars for Overall Customer Satisfaction for Vacuum Cleaners.
Shark Vacuum Cleaners
Canstar Blue
Award:
Overall Satisfaction