Future X Power Review and Rates
Future X Power is a new electricity retailer operating in New South Wales and south-east Queensland. It brings one market plan to both residential and business customers within these states, and is known for offering big pay on time discounts. Canstar Blue takes a closer look at this retailer to reveal the true value of its product and what you can expect to pay if you choose to sign up.
Read on for all the details about Future X Power – but if you'd sooner jump into straight into a price comparison, enter your postcode into our electricity selector below and you'll be able see how this retailer stacks up on price in NSW and QLD.
Compare Future X Power Electricity Plans
Future X Power Prices
So, we know Future X Power has an imaginative name, but the most important thing is, how much does it charge for electricity? Based on typical energy usage statistics for three-person households in each state, the tables below show estimated annual costs for Future X Power's current published electricity products. Prices will vary depending on your circumstances. Use our comparison tool above for a specific comparison in your area.
NSW
Here are the current prices on our database for a typical three-person household on the Ausgrid electricity network in Sydney on a single rate tariff. Use our comparison tool for a specific quote in your area.
Queensland
Here are the current prices on our database for a typical three-person household connected to the Energex electricity network in Brisbane on a single rate tariff. Use our comparison tool for a specific quote in your area.
Future X Power Plans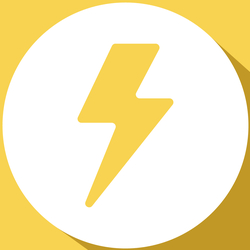 Future X Power is a retailer that apparently aims to give its customers a 'transparent and empowering energy retail experience' with its single variable-rate market offer plan available in NSW and QLD.
This plan, called the Flexi Saver (not to be confused with a product of the same name from EnergyAustralia), comes with a generous pay on time discount in both states it's available in. The good news is that with an ongoing benefit period, this discount won't disappear after a year or two, as long as you're diligent about paying your bills on time, that is.
It's worth mentioning that this retailer's website advertises a higher discount than what's immediately available on sign up, so it won't hurt to pick up the phone and try your hand at negotiating a better deal straight from the outset.
With Future X Power, you'll have the flexibility of choosing either monthly or quarterly billing, and selecting whether you want to pay by direct debit or another payment option. You're not stuck in any lock-in contracts, meaning that any time you want to leave the company, you won't be hit with exit fees. Currently, the plan is only available with a single rate tariff, with options for controlled loads.
One thing to note is that although this retailer encourages online sign-up through its website, its general online functionality doesn't really stack up to the fully-online experience that many new retailers are offering. Without a login portal, the only thing you will be able to do online is make payments if that's your preferred method, but you won't be able to view old bills or change your account details without picking up a phone.
Future X Power Flexi Saver Discount
Here are the discount amounts currently listed for the Flexi Saver plan in both NSW and QLD. Factoring in these price cuts, we've used our comparison tool to demonstrate what your yearly power bill might look like after the discount is applied.
*Costs based on annual usage calculations using statistics from AER for a three-person household on the Ausgrid and Energex electricity networks respectively, May 2019.
Check out how Future X Power compares to other retailers within these states by following the links below:
Future X Power Solar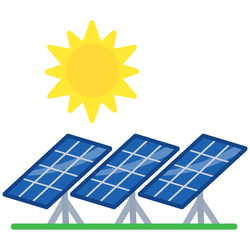 Before its debut in the electricity retail scene, Future X Power was better known for its work in the solar power industry, working under the brand 'Future X Energy' to deliver zero-upfront cost solar to households and small businesses in the greater Brisbane area.
With its background in residential and commercial solar, this retailer naturally offers a feed-in-tariff on its plans. They are, however, very modest in comparison to what you will find with other providers:
Is Future X Power right for me?
This will come down to numerous factors, but judging by the price of its current plan, Future X Power seems to offer a reasonable deal. Following a slew of new electricity retailers trying to 'simplify' the energy market with prepaid and subscription style plans, Future X Power emerges with its straight-shooter plan that's actually likely to be more digestible for the everyday Aussie.
If (even though we don't encourage it) you're the set and forget energy type, this retailer may be good for you given that it offers an ongoing benefit period on its pay on time discount. Though of course, you'll have to make sure you pay all your bills in full and on time, otherwise you'll end up having to pay much more. That's the downside to a big conditional discount – if you don't meet the conditions, it's effectively a very high late payment fee!
If you're interested in seeing how this energy provider stacks up to others in your area, follow the link below.

Image credits: urbans/shutterstock.com, matsabe/shutterstock.com, Drk_Smith/shutterstock.com