Elysian Energy Review & Rates
Elysian Energy is a new Victorian electricity retailer, promising simple plans to make energy billing easier. With plans to expand to NSW, SA and QLD in the near future, this 100% Australian-owned company (that's what it says) is aiming to provide everyday power savings to thousands of Aussies.
In this review, Canstar Blue will delve into what plans Elysian Energy is offering, what benefits are available, and examine whether Victorian customers will really save by making the switch.
Compare Electricity Plans
Elysian Energy Plans
Elysian Energy's plans are different to those offered by most power retailers in that, if you're on one of its market offers, you'll know what you'll pay for your energy ahead of time.
How it works is that you'll select an amount of energy that you think is adequate for your home over the span of a month, and then pay a set rate at the end of your period for it. What's good is that you're not locked into a contract, so you can exit at any time without a fee.
Elysian also has a separate rate for hot water/controlled load, which is aimed towards customers with a dedicated supply of electricity. All plans also come with a modest feed-in tariff.
If Elysian's payment structure is not for you, the retailer also offers a standard electricity product.
Elysian Energy Prices
Here are the Elysian Energy plans on our database for Victoria. These costs are based on the Citipower network in Melbourne but prices may vary depending on your circumstances. This comparison assumes general energy usage of 4000kWh/year for a residential customer on a single rate tariff. Please use our comparison tool for a specific comparison in your area. Our database may not cover all deals in your area. As always, check all details of any plan directly with the retailer before making a purchase decision.
Elysian Energy Plans Explained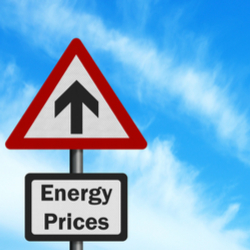 Elysian Energy is claiming to keep things simple by offering consistently low prices, with no big discounts or headline incentives. Its plans don't work like most on the market. Much like a phone plan, Elysian Energy offers a fixed rate for a certain amount of power, sold in kWhs.
Depending on the size of your home and how much energy you use, Elysian suggests different sized plans. Elysian Energy has four plans in this type – The Minimalist, A New Chapter, The Good Life, and The House.
If you find your plan does not suit your needs and you need more energy, you'll be relieved to know that you won't be cut off, rather charged a rate of 18.37c/kWh for the excess power used.  However, If you don't use all of the energy you're allocated in the month, that amount will be credit back to you, or taken off the next month's bill at the same rate.
The prices below reflect what you will see in the CitiPower distribution area.
The Minimalist
The Minimalist is advertised as an energy plan tailored to individuals and couples – essentially any household that doesn't use much electricity. You'll get 200kWh of electricity in the month for $66.50.
A New Chapter
On Elysian Energy's 'A New Chapter' plan, you'll get double the amount of energy (400kWh) for $104/month. The product is for households of around two to three, who use a little bit more electricity day to day.
The Good Life
For bigger families of four or more, Elysian Energy recommends the The Good Life plan, which includes 800kWh of energy to use a month, priced from $176.50 a month.
The Full House
If you share a house with more than four or five people, Elysian Energy recommends 1,200kWh of power to meet your needs. With a starting price of $250.50 a month, you'll only want to opt for this plan if you really need it.
Elysian Energy claims to have a process for transferring people to the correct plan depending on their usage, to keep customers on the most fair deal.
Elysian Energy Perks & Fees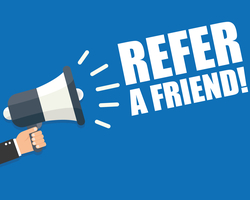 While Elysian Energy doesn't advertise discounts as part of its basic pricing model, it offers incentives to those who refer a friend. You could receive a discount of $30 when that friend signs up, distributed as $10 credits every month for three months.
On the flipside, there are a range of fees to watch out for, including a paper billing fee, credit card merchant fee, connection charge, disconnection charge, dishonour fee, and an over the counter fee.
Should I switch to Elysian Energy?
Elysian Energy follows the likes of Powershop by offering simplified (arguably) plans on a monthly prepaid allowance, where it claims you'll receive regularly low rates.
If paying a prepaid amount will give you peace of mind knowing that you're less likely to be surprised by a hefty bill, switching to Elysian could be right for you, but remember that you'll need to regularly compare plans to make sure you're still getting good value.
Elysian also follows a few major electricity retailers in promoting a 'simplified' pricing model, perhaps as a result of recent scrutiny over a lack of transparency in the energy industry. Big discounts don't always mean big savings, and retailers like Elysian seem to be looking for new models to attract customers.
And whilst 0% discount plans can certainly be competitive, the promise of low rates doesn't always hold true. Whilst Elysian Energy's electricity plans may be competitive, it's best to hop onto our comparison tool for a quote as to how much you could end up paying based on your circumstances.