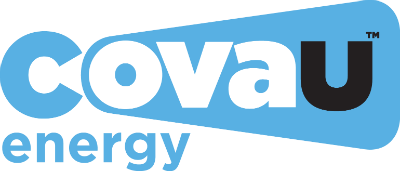 CovaU Energy Review and Rates
CovaU sells electricity and gas to homes and businesses across New South Wales and Victoria. It also offers mobile plans and business insurance, but this review will focus on CovaU's electricity retail service.
CovaU's approach to energy is characterised by low rates and strong discounts. The downside is that CovaU deals also often include considerable exit fees for anyone wanting to switch retailers before the contract period expires. In this review, Canstar Blue takes a close look at CovaU. We assess its energy plans and prices to see if this retailer could be right for you.
Compare Electricity Plans
CovaU Energy Plans
CovaU has different electricity market offers available in each state it operates in. New South Wales customers are offered the 'Freedom' deal, while Victorians can choose from the 'Smart Saver' or the 'Introductory Offer'.
Freedom – New South Wales
The Freedom plan is a variable rate contract with a 20% discount on both usage and supply charges. There are two kinds of Freedom deal – Freedom 1 and Freedom 2. Freedom 1 and 2 have the same rates and discounts, but the discount is guaranteed to apply for the contract period of 1 or 2 years respectively. Leaving Freedom 1 before the contract period ends will incur an exit fee of $99. Leaving Freedom 2 in the first year will also incur a $99 exit fee. If you leave in the second year, you incur a smaller fee of $49.50.
Smart Saver – Victoria
This is a 12 month variable rate contract. It comes with a 30% pay on time discount off usage charges, plus a bonus 4% discount if you pay by direct debit, for a total discount of 34%. There are no exit fees for customers who want to leave early.
Introductory Offer – Victoria
The Introductory Offer is designed to be a simple and effective way to help customers start saving. It is nearly identical to the Smart Saver, with the only notable difference being that the Introductory Offer has a 34% pay on time discount (rather than a mixed discount). Once again, this is a 12 month contract with no exit fees for anyone wanting to switch retailers.
CovaU also has standing offers in NSW and Victoria, but these work out considerably more expensive.
CovaU Electricity Prices
CovaU might be a small retailer, but that doesn't make it any less capable of delivering a great deal on energy. Using Canstar Blue's electricity comparison tool, we have calculated how much CovaU might cost the average five person household on a single rate tariff at a selected postcode in each state. Use our comparison tool above for a specific quote in your area.
NSW Prices
| Product | Discount | Annual cost |
| --- | --- | --- |
| Freedom | 20% | $2,600.60 |
Costs based on annual usage calculations using statistics from the AER for a five person household. Costs based on Ausgrid network in Sydney.
Victoria Prices
| Product | Discount | Annual cost |
| --- | --- | --- |
| Smart Saver | 34% | $2,574.43 |
| Introductory Offer | 34% | $2,574.43 |
Costs based on annual usage calculations using statistics from the AER for a five person household. Costs based on Citipower network in Melbourne.
CovaU Rewards
CovaU has a rewards program available to all its customers. The CovaU Rewards programs gives customers access to thousands of special discounts and exclusive deals across the following categories:
Dining
Gift Cards
Cinemas
Activities, events and theme parks
Health and Lifestyle (including gyms, spas, physio etc)
Travel and Accommodation
CovaU Rewards is completely free and is available to customers after paying their first invoice.
CovaU customers who refer a friend to the company also receive a $50 Eftpos gift card when they sign up to a 24 month contract.
Is CovaU right for you?
CovaU is a perfectly viable choice of electricity retailer for most households. CovaU works out more affordable than a lot of other energy companies, according to Canstar Blue's data, however there may be cheaper options out there depending on your location and usage habits. You should also consider how much you could benefit from CovaU rewards.
At the end of the day, the decision is yours. Try not to get caught up in the big marketing pitches – think about how you use energy and whether a retailer suits your needs. You can see what other customers have to say about their electricity retailers using Canstar Blue's customer satisfaction ratings.