ReAmped Energy Review & Rates
ReAmped Energy is a new electricity provider operating in NSW and QLD, offering simple plans with no conditional discounts, just reasonably low base rates and fees. Like many other electricity providers, ReAmped Energy is boasting simplicity, fairness and transparency, but is it really living up to its claims? Canstar Blue delves a little bit deeper, so you know what you're getting yourself into.
Compare ReAmped Energy Plans
ReAmped Energy Plans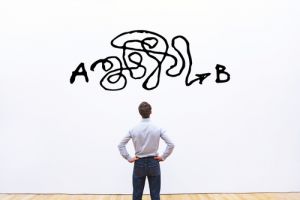 ReAmped Energy is offering plans with no conditional discounts, in its words, as a way to 'simplify' the energy industry. In light of recent scrutiny of energy pricing, specifically questions around whether discounts really deliver the value they advertise, many providers have chosen to get rid of discounts entirely.
Instead, it's becoming increasingly common for the energy companies to advertise low base rates and 'simplified' energy, in the hope of onboarding new customers who are struggling to understand their options. ReAmped Energy is doing just that, offering just one or two market contracts in each state with multiple tariff options.
ReAmped Energy's two primary tariff structures are a single rate and time of use. What this means is that on a single rate plan, you'll be charged the same amount per kWh of energy usage no matter the time of day, and with the time of use tariff, how much you're charged is dependent on whether it's morning, noon or night (i.e. peak, off-peak, or 'shoulder' periods).
Within these tariffs, appropriately named 'Anytime' and 'Time of Use', is the option to opt for a separate controlled load tariff, aimed at customers with a dedicated supply of electricity for their hot water system or pool pump.
Customers with a smart meter on the Ausgrid network in NSW can also select a transitional time of use plan, helping them move from a single rate to time of use tariff.
ReAmped Energy Prices
So, what can you actually expect to pay with ReAmped Energy? Based on typical three-person households at selected postcodes in each state, here are the estimated costs for ReAmped Energy in Queensland New South Wales. Use our comparison tool above for specific quotes based on your circumstances.
ReAmped Energy Prices QLD
ReAmped Energy Prices NSW
See how ReAmped Energy compares on price to other electricity providers with our cost comparison reports for QLD and NSW.
ReAmped Energy Solar
ReAmped Energy is certainly price-competitive in terms of the rates it charges, but what about its solar offerings? Well, it doesn't appear to be focusing too much on solar customer right now given that in the Sunshine State of Queensland it provides a feed-in tariff of just 8c/kWh. That's well below the best solar tariffs in QLD where exporting rates reach as high as 20c/kWh. It's a similar story in NSW where ReAmped Energy again offers an 8c/kWh feed-in tariff.
A new power company is tipped to spark much needed competition in the industry, after already topping the official power-price charts. @Wendy_Kingston #9News pic.twitter.com/PdRDfUuKNq

— Nine News Queensland (@9NewsQueensland) February 26, 2019
What's different about ReAmped Energy?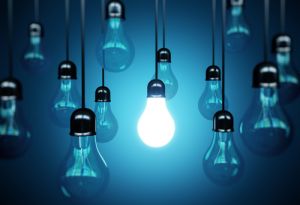 ReAmped Energy claims to offer a completely digital energy sign up and customer experience. What this means is that you'll need to sign up online, chat to a representative through the online chat and receive all your bills electronically. Bills can be paid by credit or debit card (fees may apply) and customers will have access to an online dashboard from which they can self-serve.
Despite claiming to be 100% online, the retailer has a phone number available on its site, which leads you to an automated teller, instructing you how to request a callback from someone in the team. Paper billing is available, although there may be a fee.
Is ReAmped Energy right for me?
There's no black and white answer as to whether ReAmped Energy is right for you, but what's promising is that its base rates appear relatively low and its plans relatively 'simple'. However, rates are variable so can be changed at any time.
Since ReAmped Energy's whole schtick is being online only, if you're not a fan of online service and billing, ReAmped may not be the provider for you. Sometimes it's good to have the safety of making a phone call should you need to…
The bottom line is that ReAmped appears to be a solid option for the time being, but prices are subject to change at any time and you should always compare what other providers are offering before making a final decision. You can get started by clicking the button below.