An Expert's Guide to Jacana Energy

Fact Checked
Jacana Energy is a government-owned electricity retailer in the Northern Territory. It is responsible for producing and retailing power to homes and businesses across an area of more than 1.3 million square kilometres.
With the energy market still regulated in the Northern Territory, it can be difficult to determine what options are available to bill-payers. In this Canstar Blue article, we will outline the services offered by Jacana Energy, as well as any important contact or pricing information from this retailer.
On this page we'll cover:
Jacana Energy Expert Guide
Despite the retail energy market in the Northern Territory being open to competition since 2010, few providers have made any moves, allowing for state-government owned retailers, like Jacana Energy to dominate the market. This is because electricity prices for residents and businesses that consume less than 750 megawatt hours (MWh) of electricity per year in the Northern Territory are still regulated by the government. This means that providers cannot choose pricing, as can be done in deregulated states and territories, leaving little room for price competition or incentives to switch.
As such, Jacana Energy is the Northern Territory's largest electricity retailer, servicing more than 85,000 customers. Operating as a retailer, Jacana Energy is responsible for all issues relating to energy bills and pricing information for home and business electricity customers in the territory. According to the Jacana Energy website, some of the things you may contact the retailer about include:
Energy bill queries
Concerns around your electricity account
To organise an electricity connection or disconnection
Jacana Energy also provides information around energy efficiency in the home and renewable energy schemes available in the territory, as well as tools for estimating your energy usage.
Jacana Energy 'My Account'
Jacana Energy has an easily accessible online platform, called 'My Account', which allows customers to access their billing and plan information at any time. With My Account, bill-payers can check and monitor their electricity usage as well as view their billing history and update their contact details. This platform can also be used to pay bills securely online.
To register for 'My Account' with Jacana Energy, customers will need to share their account number, date of birth and first and last name. They will also need to have access to the email address that they have linked to their Jacana Energy account. Only the primary account holder listed can create a 'My Account'.
Jacana Energy Meter Reading
It is important to note that Jacana Energy is not responsible for the meter readings of its customers. These readings are completed by Power and Water Corporation, the electricity distributor for the Northern Territory. Power and Water Corporation will read your meter once every three months. If for whatever reason it cannot access your meter or property, you will receive an estimated bill, based on your historical billing information instead.
Jacana Energy Electricity Tariffs & Plans
Jacana Energy has three standard electricity plans for residential customers to choose from – Standard Residential Everyday Home, Standard Switch to Six and Standard Multipurpose. The Standard Residential Everyday Home plan is essentially a basic electricity deal, where customers are charged a single rate for power. The Standard Switch to Six plan is similar to a time of use tariff in that customers are charged different rates for electricity usage depending on the time of day. As for the Standard Multipurpose plan however, customers are charged for usage in block rates.
Standard Residential Everyday Home
| Supply rate | Usage rate |
| --- | --- |
| 53.96 c/day | 27.3726 c/kWh |
Standard Switch to Six
| Supply rate | Peak Usage Rate (6am-6pm on all days) | Off-Peak Usage Rate (6pm-6am on all days) |
| --- | --- | --- |
| 53.96 c/day | 32.2882 c/kWh | 24.6169 c/kWh |
Standard Multipurpose
| Supply rate | Usage Rate (first 45kWh/day) | Usage Rate (over 45kWh/day) |
| --- | --- | --- |
| 53.96 c/day | 27.3726 c/kWh | 31.8557 c/kWh |
Prices include GST and are accurate as of October, 2022.
Jacana Energy Prepaid Power
If you have a new digital meter, you also have the option of pre-purchasing your electricity with Jacana Energy. To pre-purchase your power, you will need to top up the applicable swipe card for your meter. These top ups can be done online on the Jacana Energy website or in store at a participating shop (the full retailer list can be found here).
If you move to a new property that has a prepaid meter, you will need to contact Jacana Energy for your set of swipe cards. You will receive two free cards when you first move in, however any future cards you may require will cost $20. It's important to note that these cards do not carry cash on them, but rather act as an ID for the meter at your property. Any money added to the swipe card goes directly to the meter. Life support customers are not eligible for a prepaid meter.
Business Electricity
There is also a variety of business electricity tariffs available from Jacana Energy. The tariff best suited to you will depend on the business type you are running. These are the current tariffs available:
Everyday Business or Standard Business 6 to 6: Available to business customers who consume less than 750MWh of electricity a year, including motels, hotels, shops, offices, warehouses, mining enterprises and farms.
Public Benevolent Institution (PBI) Tariff: Applicable for registered charitable organisations.
Commercial Default Tariffs: These are deregulated offers that are open to customers that use between 750MWh and 2,000MWh of electricity a year. Pricing varies between Darwin-Katherine, Alice Springs and Tennant Creek for these tariffs.
There is also a dedicated tariff available for caravan park residents.
Jacana Energy Solar
Jacana Energy offers a standard solar feed-in tariff of 9.13 cents per kilowatt hour (kWh) to residential customers and business customers with less than 30kVA. There is also a premium solar feed-in tariff of 26.6530c/kWh available to residents and 31.0182c/kWh to businesses however, to be eligible for this tariff, you will have need to have had a system installed prior before April 5 2020. These prices are inclusive of GST.
To install a solar panel system at your property in the Northern Territory, you will have to contact Power and Water Corporation and fill out the appropriate connection application forms.
Jacana Energy Company Information
Below, we have listed some of Jacana Energy's important company information, including contact details. If you are a Jacana Energy customer, it may be worthwhile to keep a copy of this information for any future billing concerns or issues.
Jacana Energy Contact Details
There are a number of different contact methods for Jacana Energy, each depending on the type of enquiry you have. Here are some of the numbers and emails you may use to contact Jacana Energy:
Phone
Customer enquiries and complaints: 1800 522 262 (Mon-Fri 8am-5pm)
International: +61 8 8928 6710
Email
Residential: customercare@jacanaenergy.com.au
Business: smallbusiness@jacanaenergy.com.au
Complaints: resolutions@jacanaenergy.com.au
For any emergencies or issues with your power supply in the Northern Territory, you should contact Power and Water Corporation's 24/7 hotline on 1800 245 090.
Jacana Energy Coverage Map
Jacana Energy services residential and business electricity customers across most of the Northern Territory. Some of the major urban areas it covers include:
Darwin
Katherine
Alice Springs
Tennant Creek
If you live in a remote community or Jabiru, Alyangula or Nhulunbuy, your electricity provider will be Power and Water Corporation.
Jacana Energy Power Outages
If you are a Jacana Energy customer and you experience a power outage, you will need to contact Power and Water Corporation, the electricity distributor for the area. For more information, please visit Power and Water Corporation's current outage page.
---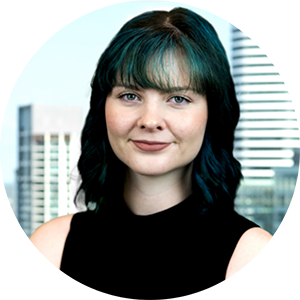 Kelseigh Wrigley: Energy Specialist
As Canstar Blue's Energy Specialist, Kelseigh Wrigley covers the retail energy market, with a focus on electricity, gas and solar. She joined the team after completing a Bachelor of Journalism at the Queensland University of Technology, and has previously written for a variety of online publications, including Hunter and Bligh. You can follow Kelseigh on LinkedIn.
Learn more about Canstar Blue's Editorial Team.
---
Image credit: Nature lapse/Shutterstock.com, Jacana Energy website
Other NT Energy Retailers & Distributors
While Jacana Energy may be the largest electricity retailer in the Northern Territory, it is not the only one who services the area. There are also a limited number of natural gas and LPG suppliers and retailers in the territory. Here are the energy retailers and distributors in the Northern Territory.
Electricity Retailers*:
Jacana Energy
Rimfire Energy
QEnergy
Next Business Energy
EDL NGD
*Please note, some of these retailers may only be available to business customers 
Electricity Distributors:
Power and Water Corporation
Natural Gas Distributors:
Australian Gas Networks: For Alice Springs and surrounds.
Power and Water Corporation: Large business customers only.
LPG retailers:
Kleenheat
Supagas
Origin
Elgas
FAQs about Jacana Energy