Fact Checked
Home wireless broadband is the mainstream alternative to the NBN – a super-easy, plug and play solution to getting the WiFi on at your place. Simply order a SIM card and modem, and away you go. It's like connecting to the internet on your mobile phone, and nearly as simple.
Home wireless will connect you to your favoured 4G mobile network, or 5G if you're lucky enough to live in an area covered by the latest generation technology. It's generally reliable and hugely convenient, which is why many Australian households are now turning to home wireless over the NBN or any other connection type. In this guide, we'll discuss everything you need to know about home wireless broadband, as well as reveal the plans you can sign up to. Thank us later.
Home Wireless Plans – Quick Comparison
Just looking for a quick home wireless plan? See our quick comparison of latest offers here.
What is home wireless broadband?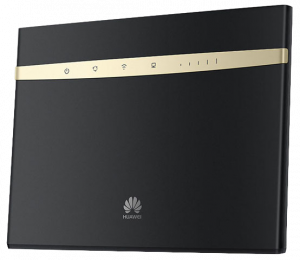 Home wireless broadband is technology that allows a modem to connect to the internet remotely. In this case, the connection we will be looking at is over the mobile phone network; however, wireless broadband can also be delivered through satellite connection. Home wireless differs from mobile broadband in that it comes packaged with a router, and is intended for use as a replacement for a fixed line connection. If you're only interested in a mobile data SIM, you can see our comparisons here.
Why should I get home wireless broadband?
Home wireless may be especially useful if:
You rent your home
You frequently move
You don't like lock-in contracts
You can't access NBN or simply don't want it
If you are a renter or frequently on the move and aren't interested in a fixed line connection, home wireless provides you the flexibility to access the internet wherever you have power. For those on short leases, this could be invaluable.
Otherwise, the ease of use is a significant benefit. It's not an exaggeration to say most devices in your house can support a WiFi connection these days. From your personal tablet to smart fridge, you will need a WiFi network to make the most of your electronics. These devices typically don't use much bandwidth, making them suitable for a mobile connection.
Home wireless broadband plans
Here is a summary of the best home wireless broadband plans from each provider:
Popular wireless provider Vividwireless was part of the Optus family, but stopped offering plans to new customers on 2 December, 2018. Optus itself offers two wireless broadband plans, which were updated after the Vividwireless closure, and Exetel, Yomojo and Spintel sell similar plans with varying modem fees.
Regardless of your choice of provider, plans usually come with a 4G WiFi modem, often manufactured by Huawei. It's important to note that some telcos are speed-rated to 10 or 12Mbps downloads, and some may also recognise peer-to-peer file sharing and throttle speeds further.
In the home wireless world, unlimited data is fairly hard to come by, with most data caps hovering around the 200GB mark (or up to 500GB with Optus). If you're a light user, these plans could be a great alternative to the NBN. On the other hand, if you're a heavy user or in a larger household, 200GB could be eaten up pretty quickly!
Below are some of the home wireless broadband options available in Australia. Tables may contain featured products from our referral partners. Be aware, home wireless broadband is different to NBN Fixed Wireless, which is an NBN connection type for rural and remote communities.
Optus 4G Home Internet Plans
Optus provides a choice of two 4G home internet plans, both on two-year contracts or month-to-month. $59 buys you 200GB of data, while the $69 plan features 500GB each month. Two-year plans include a modem at no upfront cost, but if you decide to go contract free, you'll need to pay $216 upfront.
If you use more than your included data during your billing month, you'll automatically receive another 40GB for $10 up to 5 times, after which your speed will be slowed to 1.5Mps. Coverage and serviceability will vary depending on device, location and other factors.
Optus 5G Home Internet
If you're lucky enough to live in an area with Optus 5G coverage, you may also be eligible for the telco's $75 unlimited 5G home broadband plan (with speed capped at 100Mbps), or the $90 upgrade with unrestricted speeds and included Fetch Mighty. Plans include unlimited monthly data, as well as a Nokia 5G modem, and are available on a month-to-month or 24-month contract. Keep in mind that if you do want to go contract-free, you'll need to pay a $200 setup fee.
Southern Phone Wireless Broadband Plans
Southern Phone offers two home wireless broadband plans on Optus' 4G network, both of which are available on 24-month contracts. Plans include 200GB for $50 per month, or 500GB of data for $70 monthly. All plans include an Optus-approved WiFi modem.
Tangerine Wireless Broadband Plans
Tangerine's home wireless broadband operates on the Optus 4G Plus network, and all plans are available with no lock-in contracts. Customers can sign on for 200GB for $69.90 per month, 500GB for $79.90, or 1000GB for $99.90. And currently, Tangerine is offering new customers $10 off their plan per month for the first six months.
Yomojo Wireless Broadband Plans
Yomojo's wireless options include 200GB of data each month for a competitive $59.90, and a 500GB plan for $79.90 monthly. These plans are available contract-free, but you'll need to pay $179 upfront for the included Netcomm 4G Gateway.
Spintel Wireless Broadband Plans
Spintel offers up to 500GB of data on casual and 12-month contracts, with prices beginning at $49.95 per month for 200GB at speeds of 12Mbps. The requisite NetComm modem comes with an upfront cost of $179 plus $20 postage, but if you opt for a 12-month plan, you'll receive a $100 account credit to help offset this charge. Spintel also gives customers the option of adding unlimited home phone to their wireless plan, for an additional $10 per month.
Exetel Wireless Broadband Plans
Exetel offers a 250GB home wireless plan, both on a casual basis and 12-month contracts. Both terms require the purchase of a pre-configured WiFi modem, available for $94.50 on one-year plans; if you opt for a month-to-month plan, you'll need to pay $189 upfront.
What is the best wireless broadband plan for me?
When comparing wireless broadband plans, the first step is to check to see if wireless broadband is available to your address. You may find some providers do not offer these plans to your address and you'll need to look into an alternative. If you can access wireless broadband from your home and from a range of providers, take into consideration what your budget is and how much data you'll need on your plan and compare what is on offer from each plan. This should help you find the best wireless broadband plan for your home.
Think about:
Your preferred mobile network – be it Telstra, Optus or Vodafone. What's coverage like in your area? Do you already have a good connection with one of these networks for your phone service?
You data requirements – the main limitation to home wireless broadband is that data is often capped at about 500GB or 1000GB, so if you desperately need unlimited data then you may be out of luck. Think carefully about this though – it's common to overestimate your data needs.
Your bank balance – home wireless is generally not the cheapest form of internet for your home and can seem quite expensive when you have a data cap in place, so make sure you find the right balance of data versus price.
What about mobile broadband?
While both types of broadband rely on cellular networks, rather than a fixed-line connection, mobile broadband is designed for on-the-go use rather than as a total home internet solution. You'll find mobile broadband plans are typically a little more expensive than home wireless, and may not be ideal for heavy data users or larger households.
Still, if you're interested in comparing mobile broadband, we've listed several plans with around 50GB per month below. The following table shows a selection of comparable published mobile broadband plans on Canstar Blue's database, listed in order of cost, from the lowest to highest and then by data allowance, largest to smallest. This is a selection of products with links to referral partners.
How do you set up home wireless broadband?
Home wireless plans typically involve two components – a SIM card and a modem. The SIM card is used to access the mobile network and the modem supports either a WiFi or Ethernet connection. Insert the SIM in the router, power the modem up and your connection is good to go.
This is generally a much more simple process than establishing a new NBN or other fixed-line connection as that usually requires professional installation and tech support. With home wireless, you can simply 'plug and play'. In fact, Optus boasts that its home wireless router takes less than five minutes to set up.
Does home wireless have any limitations?
Home wireless does have several limitations, with the price per megabyte being a major factor. Limitations include:
It's expensive, with data over wireless far more costly than ADSL or other fixed line connections in a 'data for dollars' sense.
Coverage can vary just like a mobile phone's signal. Home wireless won't vary as much as your typical phone, as your router generally doesn't leave your house. However, if your mobile reception at home is poor, you may want to think twice before committing to a lock-in home wireless plan.
Top speeds can be affected easily, with some providers only promising max speeds slower than that of ADSL – 12Mbps.
Is a home wireless plan right for me?
Which plan you choose comes down to your internet priorities. If you're a data heavy user, or suffering a Netflix addiction, Optus, Exetel and SpinTel 200GB+ plans are a viable option – you'll get enough data for streaming at a comparatively cheap price. Optus' stated speeds are sufficient to stream internet video, and its larger 500GB plan should allow for up to 166 hours of HD Netflix streaming each month.
With home wireless, you are really paying extra for the amount of data because of the convenience factor. If you're moving around a lot, or just want your very own home broadband connection without sharing with your family or pesky flatmates, home wireless broadband may be for you. Furthermore, if you're just after a quick-fix solution without bothering with ADSL or NBN plan installation, home wireless is again a fair idea. However, you'll pay more per gigabyte than with other internet connections – so you'll have to weigh up the cost/convenience factor for yourself.