You may have heard the news – internet and phone service provider TPG is building its own network infrastructure. When completed, TPG will be the fourth network operator in Australia, sitting alongside Vodafone, Optus and Telstra. So, what does this mean for Aussie consumers, and will TPG's network be up to scratch? Find out more below.
You May Also Be Interested In:
TPG Network Phone Plans
TPG is seemingly doing everything it can to get customers on the brand. Currently, it offers cheap plans over the Vodafone network. It's expected that existing TPG customers will be offered the choice to migrate over to the new TPG network once it becomes available.
Currently TPG offers prepaid plans, with heavy discounts over the first six months of your plan.
While there is little pricing information out there right now for TPG's own-network mobile phone plans, customers should be able to expect similar value given that TPG has very much positioned itself towards the budget end of telco town.
It is reported that as an introductory offer, TPG will offer $0 for unlimited data, which will then rise to $9.99 a month. This is still very cheap – probably as an incentive for customers for sacrificing traditional calls & SMS and to lure customers away from other providers.
TPG Network Coverage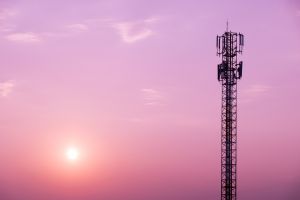 TPG currently uses the Vodafone network, but that is about to change. The company announced in May 2018 that it will initially launch its network as a data-only service, primarily focused on the capital cities and covering around 80% of Australians. This means customers can talk through Facebook Messenger, Whatsapp and more, but won't be able to make a traditional voice call or SMS.
TPG will offer less spectrum than other networks and will make use of primarily small-cell technology, which is smaller and easier to setup than traditional mobile base stations.
The initial rollout will provide coverage to selected suburbs in Sydney, Melbourne, Adelaide, Canberra and Brisbane.
Nevertheless, for now, users with TPG are stuck on the Vodafone network, and coverage is identical to that of Vodafone's – you can see the coverage checker here.
This is what the four big telcos say with regards to the percentage of Aussies their respective networks (will) reach:
TPG Network Compared to Telstra, Optus and Vodafone
TPG has announced that initially its own network will be data-only, servicing capital cities and using small-cell technology. This already puts it behind the other three network providers in Australia – Vodafone, Telstra and Optus.
These three have their own infrastructure, with traditional and mobile small-cells deployed across Australia.
Traditionally, Telstra has been strongest particularly out in rural or regional areas, but the other two are quickly catching up.
As for pricing, TPG looks to undercut these three by quite a margin, set to offer a $9.99 unlimited deal but without voice or SMS. The other three tend to be pretty neck-and-neck, especially in the 12-month SIM-only space.
Is the TPG network going to be a good deal?
There is much speculation about what Australia's fourth network is going to do for the mobile market. More competition can only be a good thing, right? Depends who you ask.
TPG has announced it will initially offer its network as a data-only service, which did rub some critics the wrong way, but its $9.99 unlimited data deal would theoretically be one of the most competitive out there.
Reports indicate that, although these plans will include unlimited data with no overages, 4G data will be capped at just 1GB per day, with speeds then reduced to 1Mbps.
TPG's initial service will be data-only, but as mentioned above, customers can make VoIP (Voice over Internet Protocol) calls through apps such as Skype or WhatsApp.
TPG's focus is also the major capital cities, with small-cell technology deployed; this means that rural or regional customers likely won't even be able to get the network.
There remains a lot to be seen about the mysterious new TPG network. However, with a small leakage of information, there is a growing amount of hype. If TPG's current prepaid plans are anything to go by, we could be in for a treat.