GoTalk Mobile Phone Plans Review
GoTalk might not be one of the biggest names in the world of Aussie telcos, but it makes a name for itself with a range of different SIM-only prepaid plans with a focus on cheap international call rates. The telco operates as a small mobile virtual network operator (MVNO) on the Vodafone network and is owned by TPC Consolidated (previously Tel. Pacific Limited), which also owns fellow Vodafone MVNO, Hello Mobile.
Most of the GoTalk mobile plans run as pay-as-you-go (PAYG) plans where you only pay for what you use. While this format won't suit the majority of mobile users, GoTalk is certainly filling a bit of a niche with these unusual plans. So, just what can you expect from GoTalk's mobile plans, and is it the right telco for you?
How does GoTalk compare to other prepaid providers?
The following table shows a selection of published postpaid plans on Canstar Blue's database, listed in order of lowest standard monthly cost to highest, then by data allowance, largest to smallest. These plans have been compared to GoTalk's $30 Sim Only plan. Use our comparison tool to see all plans available on Canstar Blue's database. This table includes products with links to referral partners.
GoTalk mobile plans at a glance
GoTalk has four different plans, with three of the four operating as prepaid PAYG plans where you pay for what you use out of your prepaid credit. The GoTalk Aussie plan is a more straightforward offering with two 30-day prepaid plans including unlimited standard national calls and SMS and the different price points reflected in the data inclusions.
The PAYG rates on the other three plans vary from plan to plan, with one plan dedicated to cheap national calls at any time, another dedicated to cheaper off-peak rates and the third plan focused on cheap international call rates and SMS. When you purchase your SIM pack for the PAYG plans, you can choose a SIM starter pack with either $10 or $30 of included credit and a 90-day expiry on all PAYG plans.
What does GoTalk offer?
GoTalk is a very simple and straightforward telco, and while there are no special extras like entertainment streaming, it does have a focus on unique phone plans and cheap international rates. If you're a heavy phone user, you might find GoTalk's plans to be limited, but for lighter phone users, especially ones who make international calls every now and then, you might find GoTalk has the right value for you.
| | Prepaid plans |
| --- | --- |
| Entertainment bonuses | |
| Data-free video streaming | |
| Data-free music streaming | |
| International calls/texts | |
| International roaming | |
| Set-up fees | |
| Data overage fees | |
Compare Mobile Phone Plans
GoTalk mobile network and coverage
If you're part of over 22 million Aussies with access to the Vodafone 4G network, this will open you up to a range of MVNOs that operate on this network, including GoTalk. While Vodafone is the third largest mobile network in Australia (after Telstra and Optus), the network does still cover a huge part of the country's population. Plus Vodafone has committed to building more towers and improving coverage throughout the country, especially to regional Australia, as part of the government's Mobile Blackspot Program. This means if you're in an area currently without Vodafone network coverage, you might be able to access the network soon.
Features and bonuses
GoTalk's prepaid plans all have different offerings, so you'll find that the inclusions and rates will vary from plan to plan.
International calls: While there are no plans with unlimited or set international call inclusions, you can still make international calls on all plans, but the Straight Talk Plus plan focuses on cheap international call rates, so it could offer you the best rates for where you want to call.
Unlimited national calls and SMS: If you want unlimited standard national calls and SMS, the GoTalk Aussie prepaid plans are the only plans with this value included.
Individual products
GoTalk Aussie plans
This 30-day prepaid plan is $30 and includes unlimited standard national calls and SMS with 2GB of data included. International SMS will cost you 10C per text, and if you want to make international calls, you'll need to check the rates on this plan for the country you wish to call.
Just like the 30 plan, you'll get unlimited standard national calls and SMS plus 4GB of data to use over 30 days for $40. International SMS is 10c per text and international call rates are available on the GoTalk website.
GoTalk Anytime plan
If PAYG is what you're after, the GoTalk Anytime plan is straightforward with standard national landline calls at 0c per minute plus flagfall, 19c per minute plus flagfall for standard national mobile calls and 15c per SMS (national and international). Data is charged at 5c per MB and international call rates are on the website. This plan expires after 90 days and starter packs are available at $9.95 with $10 credit or for $29.95 with $30 credit.
GoTalk Max plan
The GoTalk Max plan is a bit more like an old-fashioned off-peak phone plan, with standard landline and mobile calls during off-peak times for 10c per minute (plus flagfall) and calls during peak times at 19c per minute (plus flagfall). International call rates also vary with the on-peak and off-peak times (for example, off peak calls to Chinese mobile numbers are 0c whereas the peak rate is 5c). Text messages to both Australian and international numbers are 15c per SMS and data is 5c per MB. This plan expires after 90 days and starter packs are available for $9.95 with $10 credit or for $29.95 with $30 credit.
GoTalk Straight Talk Plus plan
The Straight Talk Plus plan is aimed at users who like PAYG and make the occasional international calls, with a 90-day expiry. The rates on this plan have calls to standard national mobile and landline numbers at just 15c per minute plus flagfall, standard national and international SMS at 15c per text and 5c per MB of data used. International call rates are generally cheaper and don't vary between peak and off-peak times, with some calls as cheap as 0.5c per minute. Calls to Chinese mobile numbers are 2.5c per minute and calls to the US are 3.5c per minute. Calls to a UK mobile would cost you 11.4c per minute, while calls to New Zealand mobiles are a bit pricier at 17.3c per minute. This plan is available as a starter pack at $9.95 with $10 credit or for $29.95 with $30 credit.
GoTalk contact details/customer support
Need some help with your GoTalk mobile plan or service? The telco offers several contact and support options, including:
How does GoTalk compare?
GoTalk isn't the only telco offering Vodafone 4G network coverage at lower prices. The following providers also use parts of the Vodafone network.
Is GoTalk a good deal?
GoTalk's plans are definitely targeted at Aussies with more unique mobile phone plan needs than the average user. Light phone users who don't really use their phones too often, especially seniors, might find the pay-as-you-go plans to be good value. There is also a niche with light phone users wanting to make the occasional international call, which could be well suited to expats with friends and family living overseas.
It's clear with GoTalk's plans that the focus is very much on people who use their phones to make calls more than anything. These plans certainly aren't designed for people who use a lot of mobile data and you won't find much choice for data inclusions. Considering the prepaid $40 Aussie plan only includes 4GB of data, it's not the sort of plan you'll be using to stream Netflix as there are cheaper plans with more data available from other telcos.
While the average phone user probably won't find their ideal plan with GoTalk, there are some phone users who could benefit from this small telco's plans. When you're looking at comparing phone plans, if making calls and PAYG is your preference, it could be worth keeping GoTalk in your considerations.
Related articles
About the author of this page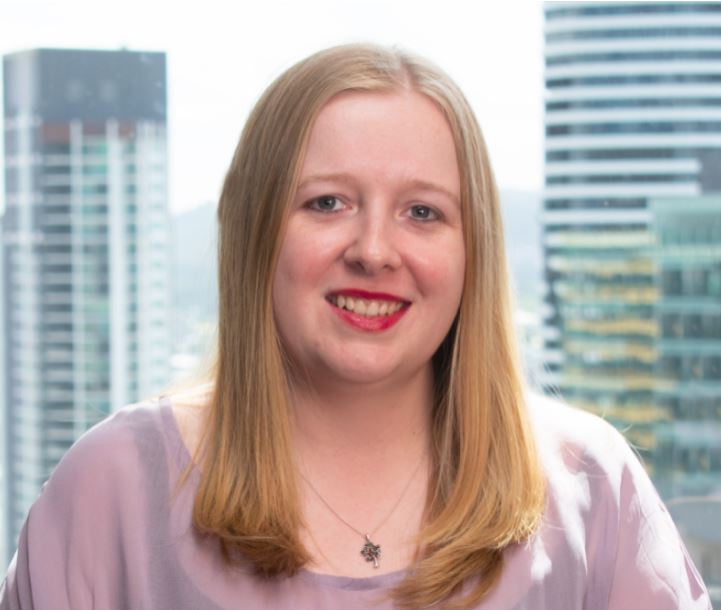 This page was written and is regularly updated by Canstar Blue's Telco Specialist, Emma Bradstock. An expert in all things phone, internet, gaming and streaming, Emma helps to make complicated subjects easier for readers to understand, as well as covering the latest news and reviews across the telco industry. She's passionate about helping consumers make better-informed telco choices and highlighting the next best deals.