Hello Mobile Phone Plans Review
Hello Mobile might not be the most well-known of the many Australian mobile virtual network operators (MVNOs), but its focus on providing a small range of plans (and even a selection of handsets) with simple value, could be a breath of fresh air for anyone confused by the plans from other providers, especially the big three.
Owned by TPC Consolidated (previously Tel. Pacific Limited), which also owns fellow MVNO Go Talk, Hello Mobile runs on the Vodafone network. If you're part of the 22+ million Australians with access, Hello Mobile might be worth looking into when comparing mobile phone plans. Most of the plans operate as SIM-only prepaid phone plans with a few pay-as-you-go (PAYG) plans also available, but just how do these plans stack up when it comes to value for money?
How does Hello Mobile compare to other prepaid providers?
The following table shows a selection of published postpaid plans on Canstar Blue's database, listed in order of lowest standard monthly cost to highest, then by data allowance, largest to smallest. These plans have been compared to Hello Mobile's $35 Sim Only plan. Use our comparison tool to see all plans available on Canstar Blue's database. This table includes products with links to referral partners.
Hello Mobile plans at a glance
Hello Mobile offers only three prepaid phone plans, starting at $19 and going up to $35, all with unlimited standard national calls and SMS over a 30-day cycle. While you won't see the huge data inclusions that other telcos offer, these prepaid plans with their modest data inclusions might be right for lighter and moderate phone users, especially for kids and seniors. There are also three PAYG plans, which run over 30 days or 90 days.
What does Hello Mobile offer?
As Hello Mobile's focus is on simple and straightforward prepaid plans, you won't get the same entertainment or streaming extras that the bigger (and some smaller) telcos offer. If you want international calls included, your choice is limited to one of the PAYG plans, and even then, the included free minutes are limited to only 16 countries, with some limited to landline calls only. However, the Hello Mobile international call rates are some of the cheapest rates around, so if you like to make the occasional call, it won't break the bank.
One plus side to Hello Mobile is the range of phones available for outright purchase. For a small telco, it's a good selection with devices from Samsung, Oppo, HTC and Huawei available. If you're after a new phone plan and want a new device, you can do it all in the one transaction.
| | Prepaid plans |
| --- | --- |
| Entertainment bonuses | |
| Data-free video streaming | |
| Data-free music streaming | |
| International calls/texts | |
| International roaming | |
| Set-up fees | |
| Data overage fees | |
Compare Mobile Phone Plans
Hello Mobile network and coverage
Hello Mobile operates on the Vodafone 4G network, delivering fast 4G speeds and reaching over 22 million Australians. As the third largest network in Australia, there is only a small portion of the population without access to the Vodafone network. However Vodafone has committed to building more towers and improving coverage throughout Australia, so you might soon find new service or improved service in your area. Visit the Hello Mobile website to check if you have coverage.
Features and bonuses
While Hello Mobile isn't the flashiest when it comes to extras, there are a few inclusions beyond the plans' simplicity that could tempt you to switch to the telco.
Unlimited national calls and SMS: If you opt for one of the prepaid 30-day plans rather than PAYG, you'll get unlimited standard national calls and SMS on all three prepaid plans.
International calls: While you can make international calls at additional cost on all plans, the Combo 10 PAYG plan includes 50 minutes of free international calls to select countries (including the UK, China and Thailand). The international call rates with Hello Mobile are also fairly cheap to begin with.
Add-on data packs: If you run out of data before your 30 days are up, you can add on more data at $5 for 500MB, $10 for 1GB and $15 for 2GB.
Auto top up: If you're happy with your Hello Mobile plan, you can switch on auto top up which will automatically renew your plan when the current plan expires (after 30 or 90 days).
Individual products
Hello Mobile Unlimited 2GB plan
The cheapest of the 30-day prepaid plans, for $19 over 30 days, you'll get 2GB of data to use, plus unlimited standard national calls and SMS.
Hello Mobile Unlimited 5GB plan
On the Unlimited 5GB plan, you'll get 5GB of included data, plus unlimited standard national talk and text for $29 over 30 days.
Hello Mobile Unlimited 10GB plan
On the top-level prepaid plan, for $35 over 30 days, you'll get unlimited standard national calls and SMS, plus 10GB of data.
Hello Mobile Supa Plus plan
For light phone users, the Supa Plus PAYG plan is $10 over 90 days. It includes 200MB of data with calls and SMS charged as PAYG. Once you've used $10 of value and gone over the included data, you'll simply pay for what you use. You can also choose to purchase an Add-On Data Pack rather than PAYG for data use.
Hello Mobile PAYG 1GB plan
For those who prefer the PAYG method but use their phone a bit more often, on the PAYG 1GB plan, $10 gets you 1GB of included data over 30 days, and you PAYG for calls and SMS. You can also purchase a data pack add on for more data rather than PAYG data.
Hello Mobile Combo 10 plan
Another PAYG plan, but aimed at different phone users, the Combo 10 plan is $10 over 30 days, with PAYG data, calls and SMS, however there are 50 minutes of included calls to 16 countries (some being landline numbers only), including China, the UK and Singapore.
Hello Mobile contact details/customer support
Need some help with your Hello Mobile plan or service? The telco offers several contact and support options, including:
How does Hello Mobile compare?
Hello Mobile isn't the only telco with Vodafone 4G network coverage at lower prices. The following providers also use parts of the Vodafone network.
Is Hello Mobile a good deal?
If you're looking at prepaid phone plans, or perhaps you're a phone user that struggles to find plans as unique as your needs are, Hello Mobile certainly does offer plans for more unique phone users. While the prepaid Unlimited plans offer decent call, SMS and data inclusions for your money, there is definitely a niche with the three PAYG plans. For users, especially seniors, who only really have a phone for emergencies and occasional data use (and maybe the occasional international call), a pay-as-you-go plan could be the cheapest option for you.
For the average phone user who tends to use data fairly regularly, the Hello Mobile prepaid plans might seem a bit limited. There are other telcos offering more data for your money, so if you're a moderate or heavy data user, it might help to shop around.
One plus that some other telcos don't have, is a range of mobile handsets to buy outright, so you can easily buy a new phone and SIM card in the one shop. Hello Mobile does has some reasonable value for the price, and the simplicity of plans could be attractive to some, so it could be worth considering Hello Mobile when looking at prepaid and PAYG plans.
Related articles
About the author of this page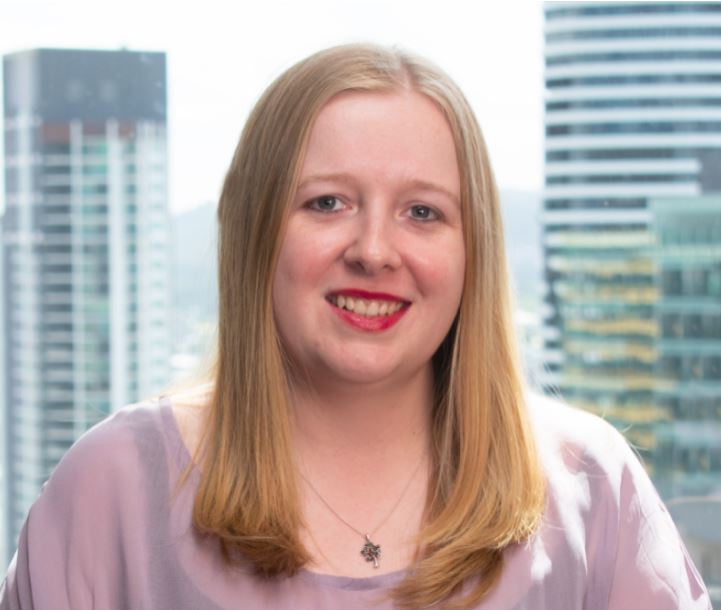 This page was written and is regularly updated by Canstar Blue's Telco Specialist, Emma Bradstock. An expert in all things phone, internet, gaming and streaming, Emma helps to make complicated subjects easier for readers to understand, as well as covering the latest news and reviews across the telco industry. She's passionate about helping consumers make better-informed telco choices and highlighting the next best deals.