The Good Guys EOFY Deals
Looking to get a bargain? Check out The Good Guys EOFY deals below!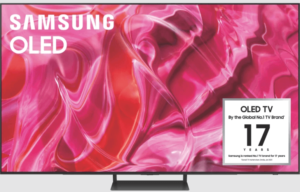 Samsung 55" S90C 4K TV – $2,395 ($900 off)
Featuring over eight million self-illuminating pixels to improve contrast and viewing experiences, the Samsung S90C looks to take movie-night to the next level. With an ultra-wide viewing angle, LaserSlim design to help fit in your space, it also features a 4K 144Hz refresh rate, making it a smooth experience for gamers. It also includes two USB inputs, four HDMI inputs and built-in voice assistant.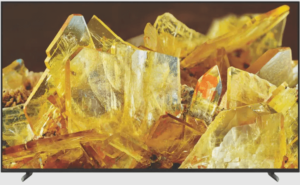 Sony 65" X90L 4K TV – $2,495 ($500 off)
With a 4K display, the Sony X90L LED TV includes a Cognitive Processor XR to help control the backlight and Fully Array screen for a more immersive experience, with the same processor harmonising the sound to match the display. Featuring a built-in voice assistant, 100Hz refresh rate, two USB inputs, four HDMI inputs as well as a four-star energy rating, the Sony X90L also weighs in at 25kg.

Hisense 240L Vertical Hybrid Freezer – $797 (save $302)
With the ability to swap between a freezer and a fridge, the Hisense Vertical Hybrid model could fit the bill for plenty of households who may look to entertain more, or just need that bit more space. With Total No Frost technology to help circulate cold air to prevent ice build-up, it also features Multi Airflow to distribute air flow further throughout the interior. If you're in a rush, it also includes Super Freeze to chill food and drinks quickly, with a reversible door allowing the model to fit in the required space.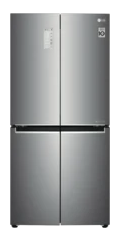 LG 530L French Door Fridge – $1,695 ($304 off)
Featuring Surround Cooling to help air circulation, the LG French Door Fridge also includes LINEAR Cooling to help reduce temperature fluctuations, which can ruin food. It additionally includes Door Cooling+ to help chill food and drinks in the door, along with wide-opening doors, a four-star energy rating and a compatible app, which can allow you to remotely adjust the temperature.

Samsung 9kW Reverse Cycle Air Con – $2,039 ($360 off)
With a 9kW heating capacity and an 8kW cooling capacity, the Samsung Reverse Cycle air con is ideal for both summer and winter. With multiple modes, including Eco, Windfree and Fast Cooling, the model also feature a dehumidification mode for those tougher climates, in addition to an auto-clean function to help take some of the maintenance out of the equation.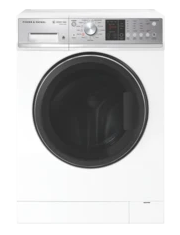 Fisher & Paykel 10kg Front Load Washer – $995 ($254 off)
With 13 fabric care cycles, including Steam Refresh, Easy Iron and Quick 30, the Fisher & Paykel 10kg Front Load Washer also features SmartDrive Technology to help run a quieter wash, along with a Sanitise cycle to help remove bacteria. Featuring a 4.5-star energy rating, five spin speeds, an 'add-garment' feature, child lock, delay start, flood protection and interior light, the model is also wi-fi compatible for additional customisation and troubleshooting.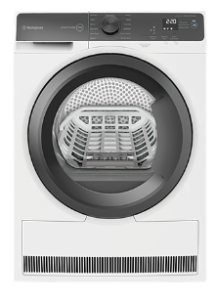 Westinghouse 8kg Heat Pump Dryer – $888 (save $111)
With a 7-star energy rating, the Westinghouse 8kg Heat Pump Dryer includes SensorDry technology to help detect when the fabrics have been properly dried, allowing for a more time and energy-efficient cycle. It also includes a dryer rack, reverse tumbling capabilities, child lock, multiple dryness settings and fabric selections to help get the most out of doing the laundry.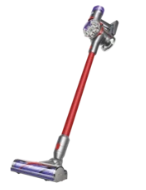 Dyson V7 Advanced Cordless Vacuum – $344 (save $250)
Weighing in at 2.5kg, the Dyson V7 Advanced Cordless Vacuum cleaner has a 40-minute runtime, 0.54L dustbin capacity, multiple power modes to help you get stuck into those tough areas and de-tangling technology to ensure that hair and other debris doesn't get stuck in the cleaning heads. You can also transform it into a handheld vacuum to help clean other surfaces and your car, allowing you to spruce up more than just your floors.