Top Laptop Computer Brand — Apple
Apple beat out the 2022 winner ASUS to claim back its crown, after Apple's back-to-back wins in 2020 and 2021. It scored an impressive five stars in most categories including performance, battery and charging performance, design, user friendliness and overall satisfaction. It scored three stars in the remaining categories — value for money and durability.
Lenovo took second place with five stars for value for money and durability, with four stars in all remaining categories including overall satisfaction. In third was Microsoft with four stars for overall satisfaction and in most categories, except battery and charging performance, value for money and durability, where it scored three stars. HP came in fourth with a five-star rating for user friendliness and four stars in all other categories, followed by Alienware with four stars for overall satisfaction. Dell and ASUS rounded out our ratings, both scoring three stars for overall satisfaction.
From our survey results, we found the average price paid for a laptop computer was $1,327, and the average time Aussies spent on their laptop was four hours per day. Respondents also primarily bought their laptop for personal use (68%), while 17% needed it for study and 14% for work.
It's also clear that laptops win out as the preferred computer, with 57% of respondents preferring to use their laptop over a desktop computer. As for how Aussies use their laptop, only 10% of respondents had purchased a two-in-one laptop/tablet hybrid, and only 6% had purchased their laptop specifically for gaming. However, just over a third of Aussies (34%) prefer to use their laptop over their smartphone for activities like browsing social media and online shopping.
About our technology experts
---
Emma Bradstock: Senior Telco Specialist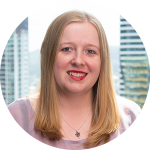 Emma Bradstock has been an authority on consumer phone, internet, technology and streaming markets in Australia for the last 4 years, with a dedication to providing Aussies with all the information they need to make better purchasing decisions. She holds a Bachelor of Arts in Communications and Media from Macquarie University and has a decade of professional writing experience in print and digital media.
Meet the Editorial Team
Samantha Howse: Consumer Research Specialist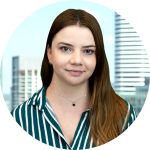 Samantha Howse is Canstar Blue's Consumer Research Specialist, coordinating the consumer research program behind our customer satisfaction awards across Canstar and Canstar Blue in Australia and New Zealand. Sam has earned a Bachelor of Business (Marketing) from Griffith University and, with seven years in market research and 2 years in marketing, she is experienced in survey design, implementation and analysis, coupled with an understanding of marketing principles and best practice.