Earphones unfortunately get a bad rap for being the cheaper little sibling of headphones. The fact that you can generally pick up a pair of earphones for a tenner at your local supermarket has led to many viewing them as inferior to headphones.
While there is a case that 'you get what you pay for', there are just as many cases where a quality pair of earphones beat out an average pair of headphones, especially if you drop a huge amount of money on the earphones in question.
As such, we've found some earphones that might make you redefine your definition of huge – these are the most expensive earphones money can buy.
Campfire Audio Lyra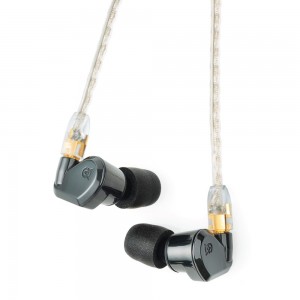 Price US$750
Never heard of Campfire Audio before? It's OK, we hadn't either. It's actually a sub-brand of ALO Audio, a lesser-known but respected company in audiophile circles. The Lyra earphones are a universal in-ear monitor (IEM), making use of a zirconium ceramic driver housing assembly. The ceramic has resonant properties rather different to those of plastic or aluminium – the materials usually used for earphone housings. Inside the housing is an 8.5mm Beryllium Dynamic driver which provides clean and clear treble frequencies, and a low end that remains defined without being overpowered. This is a pair of earphones that definitely provides some bang for your buck.
AKG K3003i
Price $999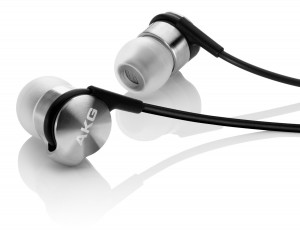 One of AKG's higher-range products, the K3003i earphones are reference-class buds made with premium materials, that come packed with enough features to make any sound nerd shed tears of joy. Known as 3-way earphones, each earphone houses three audio drivers – one dynamic bass driver and two balanced armature drivers. According to AKG, this driver configuration is perfectly balanced and results in "ultralow distortion, accurate mids and crystal-clear highs". The earphones also come with three different filters, which can be removed and swapped out depending on what you feel like accentuating in what you're listening to. The Reference filters provide unadulterated sound, and the Bass Boost and Treble Boost filters do what their names say. For the amount of features and versatility you get with these earphones, they seem worth the price tag.
Ultimate Ears Personal Reference Monitors
Price US$1,999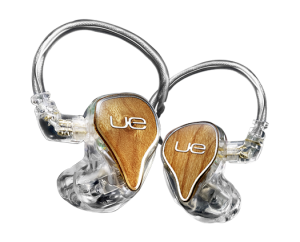 Quite possibly the world's only 3D-printed earphones, the Reference Monitors are Ultimate Ear's custom product, which can be fine-tuned to suit the stage, studio use, or home listening. They're created using a negative impression of your ear canal, which unfortunately has to be created by having goo poured into your ear and leaving it there to set for a week or so – not the most pleasant of experiences. However, once that's all over and done with, the earphones are handcrafted over the course of about three weeks, and you're gifted with some of the most advanced listening technology that money can buy. Whether it's worth over two grand Australian is up to you though.
Heyerdahl iDiamond ear
Price US$7,200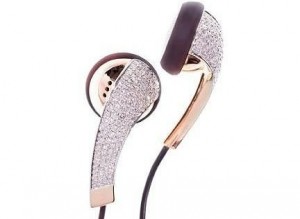 And so we come to the most expensive item on this list. These earphones are incredibly blinged-out, created with 11.5g of 18 karat white and rosé gold, along with 204 individual diamonds which add up to 1.65 carats of VVS-quality diamond. They were originally created as a one-off pair of earphones to be auctioned off for charity, however after the interest generated by the original pair, a limited run of 1,000 numbered pairs was created. The earphones themselves don't look particularly flash in terms of tech though, so unless you just really have a hankering for some diamond and gold earphones, you may want to invest your money elsewhere.
Whether these earphones have you drooling or shaking your head at what some people will spend their money on, there's no denying that most, if not all of the earphones on this list are incredibly impressive. Whether that's because of the technology that's gone into making them, or simply their price-tag, these earphones will drop jaws and empty bank accounts.
Other articles you might like
Love music? Don't go deaf because of it