Buying a car can be an exciting time, but we've all had that thought in the back of our mind as to whether we're actually getting a good car or a lemon in disguise. And while you'll have manufacturing warranties and guarantees to act as a safety net when you're buying off the lot, it becomes a bit risky when you're buying second-hand – unless of course, you buy an Approved Used car.
If you've never heard of the term before, you wouldn't be the only one, although it may be something that can save you some cash down the line. So, find out everything you need to know about Approved Used cars in this Canstar Blue guide.
What is an Approved Used car?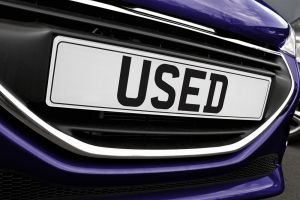 An Approved Used car is a second-hand car that has been inspected and checked over by qualified mechanics ahead of it being re-sold by an official manufacturer dealership. Alternatively known as 'Certified' cars, these are deemed to have minimal mechanical issues, low mileage, no outstanding finances and are usually only a few years old, making them the pick of the bunch in the second-hand vehicle market. So if you're after a premium brand but can't afford the full new car price tag, going for an Approved Used is a great option.
Of course, what qualifies as an Approved Used or Certified car will vary between manufacturers, but if you're looking for a second-hand model in good nick, and don't mind paying a bit extra, then this may be the option for you.

Shopping for tyres? Check out JAX Tyres & Auto
What's the difference between an Approved Used car and a regular used car?
Approved cars are subject to a comprehensive inspection by the manufacturer's mechanics – or other approved third-party experts – who will quality check any and all areas of the vehicle for faults, from the engine all the way through to the paint job. As a result, generally only the models in near mint condition will qualify for 'Approved Used' status, while other used cars can have any number of problems under the hood. That being said, you can always score a good second-hand car regardless of whether it's an Approved Used model or not.
The main benefit of going with an Approved Used or Certified car is that you know the car has been thoroughly inspected and has a warranty to give you additional peace of mind, while other used cars may simply be sold because the clutch is shot or the interior smells a bit funky. If you're only looking for a run-around, or something that won't break the bank, a run of the mill second hand car may be all you need. However, if you're looking for something a bit more reliable – and exciting – without buying fresh off the production line, an Approved model may be the best fit.
Approved Used Cars in Australia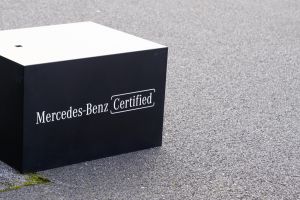 Approved Used car programs have traditionally only been offered by the most premium brands, but the number of participating vehicle manufacturers has grown in recent years, although they often have different names for what is effectively the same arrangement. Here are the brands that have a form of Approved Used program in Australia:
Audi (Approved Pre-Owned)
BMW (Premium Certified Pre-Owned)
Ferrari (Approved Dealer Pre-Owned)
Jaguar (Approved Used)
Land Rover (Approved Pre-Owned)
Maserati (Maserati Approved)
Mercedes-Benz (Certified Pre-Owned)
Porsche (Approved Pre-Owned)
Toyota (Certified Pre-Owned)
Volkswagen (Certified Pre-Owned)
Volvo (Volvo Selekt Certified Pre-Owned)
It's important to note that each brand will likely have a different process as to how they determine what constitutes as a Certified model, and will often have different incentives, guarantees and warranties as well, meaning it's important to read all of the fine print associated with these types of models to ensure you're not left spinning your wheels down the line.
Where else can I buy an Approved Used car?
In addition to going directly to a manufacturer dealership, online markets such as CarSales allow you to refine your search with a 'Certified/Inspected' parameter, which can be further refined by searching for models which have been certified directly from their manufacturer, or through a third-party inspector. From here, you can search Certified models until you find one that fits the bill, and then proceed how you normally would when buying a car online.
You may also be interested in:
How much can you save with an Approved Used car?
With the appeal of an Approved Used car coming partly from a smaller price tag, how much money are you actually saving compared to buying new off the lot? We've compared some of the models available on the market and found that motorists can save up to 60% by going with an Approved Used car in comparison to a new car, although how much money you'll save will ultimately come down to a variety of factors, including the car's odometer, age, the dealership's location, the time of year and how much stock the manufacturer is looking to clear. So while a 60% saving may seem like the easiest decision you'll ever make, buying a car is still a big purchase, meaning you'll have to closely consider all of your options beforehand, and read any fine print involved.
| Car Brand & Model | New | Approved Used | Price Difference |
| --- | --- | --- | --- |
| BMW X1 xDrive25i SUV | $70,000 Recommended Drive Away Price | $38,990 Drive Away (2016 model, 54,000km on odometer) | Potential savings of over $42,000 |
| Mercedes A 180 Hatch | $49,977 Drive Away Price (Base Model only) | $34,990 Drive Away (2017, 40,000km on odometer) | Potential savings of over $14,000 |
| Toyota Camry Ascent Sedan | $32,530 Drive Away | $23,990 Drive Away, excluding Govt charges (2019, 40,000km on odometer) | Potential savings of over $8,500 |
*Locations set in Brisbane, prices may vary from dealership to dealership. Accurate as of November, 2020.
Is it worth buying an Approved Used car?
When it comes to buying a car, buying direct from the dealer can be an expensive option – particularly when the value of the car depreciates as soon as you take it off the lot – while buying second hand can open you up to purchasing a car that's really been put through its paces. As a result, an Approved Used, or Certified, car strikes the perfect middle ground, offering you an option that shouldn't break down on you – without the full price tag.
Of course, Approved Used cars are going to be more expensive than normal second-hand cars, but as you'll usually receive roadside assistance and a manufacturer's warranty in addition to a thoroughly-inspected car, it may be well worth the price.
As with any big purchase, it's best to do your research before locking yourself into any deals, and with cars, you'll have to consider what you really need it for. If you just need something to get you from A to B, then a second-hand car may be enough, but if you need a more reliable model and aren't looking to break the bank, then the Approved Used market may be the one to check out. And if you're interested in a new car, why not check out our new car ratings or the top selling cars in Australia to see just what's out there, and what you can imagine yourself driving off into the sunset with.
Picture credit: Michael Damkier/shutterstock.com, stocksolutions/shutterstock.com, sylv1rob1/shutterstock.com