Hobart rated best Aussie city to visit for second year in a row
Sometimes you just need to take a break – whether you're escaping work, school, the madness of the city, or a combination of everything. Taking a short break could be just what you need to recharge the batteries and come back refreshed, ready to take on the world all over again. But if you're not careful, that short break can become more stressful than relaxing, especially if you pick the wrong destination for what you need – be it shopping, the beach, the culture, good food & drink, special attractions, or a bit of everything.
At Canstar Blue, we help Aussie consumers make better-informed purchase decisions about more than 100 different goods and services, from household appliances to internet providers and electricity plans. So, we thought, why not help people pick a better holiday destination, too. Sure, you could hop over to Bali, Tokyo or Bangkok for a few nights, but we're more interested in which Australian cities provide the best short-break getaway. To form our ratings, we surveyed more than 1,500 adults to ask them if they have escaped to another city in the last year, and if so, how they enjoyed their trip based on a range of important factors, including the accommodation they stayed at, the atmosphere of the city, the food & drink on offer, how easy it was to get around, the shopping, events, attractions & nightlife, the value for money they got, and ultimately, their overall view of the city.
There are dozens of awesome places to visit in Australia, but to be included in our review, cities must have received a minimum of 30 survey responses. This year, Hobart was again rated as the top place to visit, scoring five stars for atmosphere & culture, food and drink, as well as overall satisfaction, meaning heading south may be just on the cards for your next trip away from home.
Best Australian Cities to Visit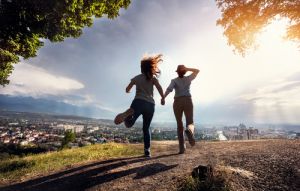 Canstar Blue's 2019 City Escapes review saw nine cities compared and rated in the following order for overall satisfaction:
1st Hobart
2nd Perth
3rd Melbourne
4th Gold Coast
5th Cairns
6th Adelaide
7th Brisbane
8th Canberra
9th Sydney
Perth, Melbourne, Gold Coast, Cairns and Adelaide were all rated four stars for overall satisfaction, with Brisbane, Canberra and Sydney earning three stars overall. While Hobart achieved the sole top spot for atmosphere & culture, it was joined at the top by Melbourne when it comes to food and drink, with the Victorian capital also claiming five stars for events & attractions and shopping.
Other five-star results included Adelaide claiming five stars on value for money, while Cairns, the Gold Coast and Perth all got top marks for accommodation, with Perth achieving the only five-star rating for ease of getting around.
Compare Car Rental Prices
Destination of choice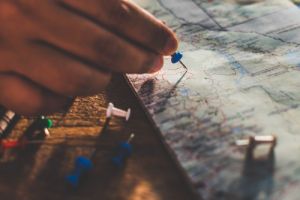 There are plenty of reasons why we go to the places that we do. Whether it's for family visits, to catch up with friends, or try something completely new, most of us don't really need an excuse to travel. We asked our survey respondents why they chose their city of choice for their recent travels, with multiple responses recorded below:
Visit friends, family or relatives: 48%
A special event (such as sporting events, touring bands or shows): 22%
For good food: 19%
For the weather (such as warmer weather, or to see snow): 17%
It was cheap to get to: 14%
For the beach: 14%
For the culture: 13%
Had never been there before: 12%
To see a specific landmark: 10%
To see the architecture: 4%
No reason in particular: 4%
While the majority of respondents visited a major city to either catch up with old friends or to catch their favourite band or sporting team in action, each city offers a number of locations to explore and see. But with survey respondents spending, on average, over $1,000 for their time away from home, looking into what each city offers, and what it can offer on a budget, may be worth it if you're hoping to stick to a spending limit. Read on to find out just what each major city has on offer for your next trip.
Hobart, Tasmania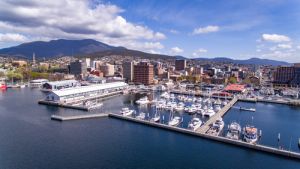 From 1830s Georgian warehouses in Salamanca Place, to world-class gourmet restaurants on Elizabeth Street, Hobart has a little bit of everything for everyone.
History
Wander through quaint little cottages on Kelly Street in Hobart's historic Battery Point village, and stand on Kelly's Steps to pay homage to famous adventurer Captain James Kelly. The steps bridge Salamanca to Battery Point. Houses built during the first European settlement of 'Hobart Town' are also still dotted around Battery Point, which is just a short walk from the city's popular waterfront.
Art and culture
For a modern art experience, take a ferry up to the Museum of Old and New Art (MONA). Interact with a series of thought-provoking works on display by using 'the O', a unique technology which allows visitors to learn about each artist in a digital format tailored to suit each person. You should also check out the Tasmanian Museum and Art Gallery (TMAG). From fossils to fine art, see up to 800,000 items that define the State's natural and cultural heritage.
Best lookouts
Trek up Mount Wellington for picturesque views of the city, and admire the waterways that supply fresh drinking water to the world. If you would rather explore on ground level, Wellington Park houses several micro-climates within the park that sprout around 500 native plant species. The park is also home to a variety of fauna, including different bird species, and animals such as platypus, echidnas, bettongs and pademelons.
If the weather isn't great, you can still enjoy panoramic views of Hobart and Bruny Island from the suburbs of Mount Nelson. The Mount Nelson Signal Station opened in 1811 and was the first of many signal stations connecting Hobart Town to Port Arthur. It also close to Truganini Reserve, which boasts 130 hectares of protected native bushland. It's also home to the Truganini Memorial, which honours the Tasmanian Aboriginal people and their descendants.
Perth, Western Australia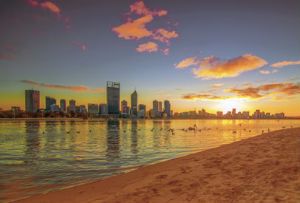 Planning a trip to Perth? Visit the place where the city meets the sea and wander through beaches, vineyards, parks and Perth's bustling urban playground.
Perth Hills
Trek the Perth Hills and discover unique places like Mundaring, a scenic lookout where you can learn all about one of the world's longest freshwater pipelines. Follow the Golden Pipelines Heritage Trail or walk the Kep Track from Mundaring. Pause for lunch and visit art galleries at Kalamunda, another stop in Perth Hills. Kalamunda also marks the start of the Bibbulmun Track, one of the world's longest walk trails, which is almost 1000km to Albany on the south coast.
Fruit picking
Perth is like one giant fruit bowl, offering plenty of opportunities to pick fresh produce throughout the year. If you love cider, consider booking a tour at the CORE Cider House fruit orchard in Perth Hills. Learn about the process of growing and harvesting fruit, and sample a bunch of the apples and pears used to create artisan cider. Fruit picking is similarly available at other fruit farms like the Golden Grove Orchard in Chittering Valley. Some of the produce offered at Golden Grove Orchard includes lemons, grapefruit and a variety of oranges such as Valencia and Seville. The orchard also grows low acid oranges, which are said to be ideal for people who often suffer discomfort from usual oranges.
Kings Park
Forget Central Park and make your way to Kings Park and Botanic Garden, said to be one of the biggest inner-city parks around the globe. Sprouting Western Australian flora, Kings Park is the perfect place to have a picnic and enjoy an outdoor summer concert. Check out the 750-year old boab tree from the Kimberley, shop at the Aspects of Kings Park gallery, take a guided walk with Kings Park Guides, and climb the 101 steps of the DNA Tower. Kids can also head to the Rio Tinto Naturescape, a place designed to encourage children to connect with nature. There are also several playgrounds to choose from.
Melbourne, Victoria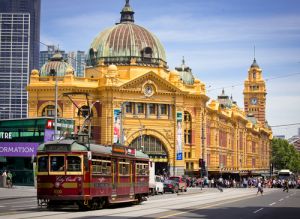 Venture into hidden laneways filled with chic cafes and secret bars, and be wowed by internationally renowned street art painted all around one of the world's fashion capitals.
Melbourne CBD
Some of Melbourne's must-see landmarks can all be found within metres of each other in Melbourne's CBD. This includes Federation Square, the Australian Centre for the Moving Image (ACMI), Hosier Lane and the Clocks of Flinders Street Station. It's also walking distance to other popular hotspots, including the Queen Victoria Market and Chinatown.
Festivals
Celebrate cultural diversity at the Melbourne Fringe Festival held every September. The event shines a light on more than 3,000 creative artists and showcases over 450 works in more than 170 venues. Other major events include the Melbourne Festival and the Melbourne International Film Festival.
Ready, set, sports!
If you're a fan of cricket, be sure to check out Melbourne Cricket Ground. Since opening in 1853, the must-see landmark is one of the top places to watch nail-biting clashes, including international cricket matches, Big Bash matches and, of course, Aussie Rules footy.
Or if tennis is more your thing, the Australian Open showcases the world's best players in a two-week showdown in January. Spectators can see their favourite players practice on the training grounds and then cheer on their sporting hero in iconic battlegrounds such as the Rod Laver Arena, Margaret Court Arena and Hisense Arena.
Gold Coast, Queensland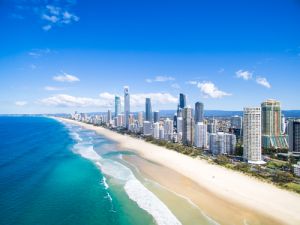 Home to one of Australia's most popular beaches, the Gold Coast is a premier tourist destination that stretches along 57km of south east Queensland and has 70km worth of beaches.
With four epic point breaks dotted across the Gold Coast, there are plenty of opportunities for people to catch a wave in one of the most unique surfing destinations in the world. Snapper Rocks at Rainbow Bay in Coolangatta is an ideal place for beginners to start as it offers gentle surf and swimming conditions.
Other areas like Currumbin Alley are popular choices for more advanced surfers. Duranbah Beach is also host to several international and professional competitions like the Volcom TCT Surf Series.
Theme parks
If you're a thrill seeker, the Gold Coast is home to family-friendly theme parks including Warner Bros Movie World, Wet 'n' Wild, Dreamworld and Sea World. The Gold Coast also offers more heart-pumping action with aerobatic flights, jetpack and flyboard activities, stunt training, V8 and European Supercars experiences, as well as indoor and outdoor skydiving. There's even a variety of ghost tours for people who want a supernatural experience. If you love the unusual and bizarre but don't want to meet the paranormal, head to Ripley's Believe It or Not!
SkyPoint
You'll feel on top of the world when you're standing on the SkyPoint Observation Deck in Surfers Paradise. Situated 230m above the ground, the deck is located on level 77 of the Q1 Building, apparently one of the world's tallest residential buildings. Enjoy 360-degree views from Australia's only beach side observation deck, enclosed with floor-to-ceiling glass panels. And once you've soaked in the views, you can get your adrenaline pumping with the Gold Coast's ultimate high altitude adventure – the SkyPoint Climb, Australia's highest external building climb.
Gold Coast wildlife
Australians and overseas tourists aren't the only visitors to the Gold Coast each year. If you're lucky, you might get the chance to surf with dolphins at hotspots like Snapper Rocks in Coolangatta. After sunset, take a trip to the Natural Bridge at Springbrook National Park to see glow worms light up the natural rock formation. In summer, you can also see fireflies and fungi.
Cairns, Queensland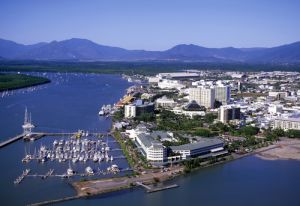 Dreaming of a tropical holiday? Escape the fast-paced hustle and bustle of the city and sink your toes into the white sandy beaches of Cairns. From exploring ancient rainforests and snorkelling with rainbow fish, to cruising the laid-back cosmopolitan streets, Cairns has something for everyone.
Tjapukai Aboriginal Cultural Centre
Get a hands-on glimpse into the world's oldest living culture by visiting the Tjapukai Aboriginal Cultural Centre. Start the day learning about hunting methods and ancient food, before meeting with the Bama people at the Nightfire experience. Celebrate Aboriginal Dreamtime stories with the Tjapukai warriors, join the Rainbow Serpent circle to learn traditional songs and watch the ceremonial fire.
Skyrail Rainforest Cableway
Fly through the world's oldest tropical rainforest with the Skyrail Rainforest Cableway. The unique Skyrail experience allows you to soar above the lush rainforest canopy, before nose diving into the forest to explore the Red Peak and Barron Falls Rainforest Stations. If you have extra time, make a day out of it and visit the Kuranda Scenic Railway and Kuranda village.
Gateway to the Great Barrier Reef
Cairns is also a short trip to the Whitsunday Islands and World-Heritage-listed wonders like the Great Barrier Reef and the Daintree Rainforest. If you're planning a trip to Pelican Sands between June and November, you might be able to spot around 20,000 humpback whales travelling from Antarctica towards the Great Barrier Reef.
Adelaide, South Australia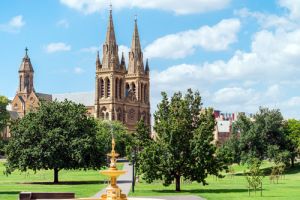 Nicknamed the City of Churches, Adelaide does not disappoint with buildings like St Peter's Cathedral featuring 19th century architecture.
The MOD.
For a must-see museum experience, the MOD. at the University of South Australia is the place to be. It features free dynamic exhibitions about science and technology, which showcase how research shapes our understanding of the world to inform us of the future.
Adelaide Zoo
Say hello to Wang Wang and Funi, the only Giant Pandas in the Southern Hemisphere, at the Adelaide Zoo. The zoo is just a 15-minute walk from the CBD and is home to more than 1,800 animals and almost 300 species of exotic and native mammals, birds, reptiles and fish.
Culture
If you fancy yourself a sommelier, drink your way around internationally-renowned wine regions just a few minutes away from the city. Show your support for our homegrown heroes and watch Australia compete against other countries in major sporting events at the Adelaide Oval. And in March, there's also no better way to spend warm summer nights at the renowned Adelaide Festival and the Adelaide Writers' Week to celebrate creative excellence.
Brisbane, Queensland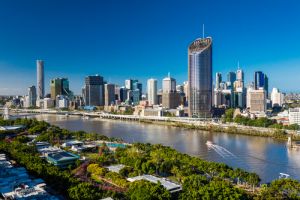 From hiking scenic city views at Mount Coot-tha, to relaxing on the beach in the suburbs, there's plenty to do in Brisbane.
Hang out with the natives
A trip to Brisbane isn't complete if you don't meet one of Australia's national icons, the koala. The Lone Pine Koala Sanctuary is a 20-minute drive from the city centre and is home to more than 130 creatures.
Retail therapy
Brisbane CBD offers more than 1,000 shops and is said to house the state's largest collection of flagship stores. Then visit local designers and high-end fashion boutiques at Fortitude Valley, before stocking up on vintage fashion, homewares and books in Paddington.
Australia's only inner-city man-made beach
Soak up the sun and sand at Brisbane's iconic South Bank Beach right in the city centre. Swim laps in the pool overlooking the Brisbane River and CBD, then fuel-up with some fish and chips on the green lawns or have a barbecue at one of the tables in the South Bank Parklands. There's also a variety of cafes, fine dining restaurants and takeaway food options in the area.
Brisbane's best festivals
Get your laughs at venues like the Brisbane Powerhouse and SunPAC during Brisbane Comedy Festival, between February and March. And see what the city has to offer at the Brisbane Festival and Brisbane Writer's Festival.
Food trucks
Brisbane is becoming a food truck haven, with foodie hubs like the Eat Street Markets and Welcome to Bowen Hills offering plenty of choices to satisfy everyone's hunger. Taste a diverse range of foods from around the world while enjoying live entertainment.
Canberra, ACT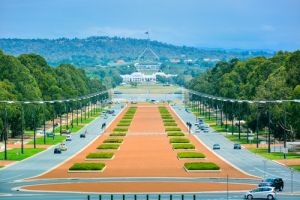 Escape the hustle and bustle of the big smoke and nestle yourself into the capital city of Australia, Canberra. It's home to national icons like the Australian War Memorial, National Gallery of Australia, National Zoo & Aquarium and the National Library of Australia.
Cockington Green Gardens
At Cockington Green Gardens in Gold Creek Village, you can venture through a variety of uniquely crafted miniature buildings from more than 30 countries. But if you prefer to venture into an out of this world experience, the Canberra Deep Space Communication Complex is a 45-minute drive from the city centre.
Visit the heart of the Australian government
A trip to Canberra isn't complete until you've visited Parliament House on Capital Hill. Take a guided tour through the nation's meeting place. Watch Question Time, witness historic bills being debated or watch committee inquiries as current issues are explored. There are also permanent and temporary exhibitions showcasing historical treasures and the contemporary art. Children can similarly visit the National Electoral Education Centre to learn about democracy, government and voting in Australia by taking part in mock elections, watching multimedia presentations and exploring the Discovery Zone. Other similar attractions include the High Court of Australia, the National Archives of Australia, and the Royal Australian Mint.
Big events
Celebrate Australia Day in the country's capital city by taking your family and friends for a fun day out at Patrick White Lawns. Play a game of cricket, watch performances from local acts, get your face painted, and enjoy a range of activities like jumping castles and giant slides. To help keep your energy up before the big fireworks spectacular, there are a number of local food trucks on site. Otherwise, you can always pack a few Aussie favourites like lamingtons, vegemite scrolls and ANZAC biscuits. Canberra is also host to big events like Anzac Day, the National Multicultural Festival, Floriade, Summernats, Skyfire and the National Folk Festival.
Sydney, NSW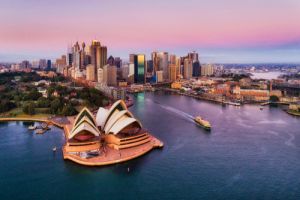 From the Sydney Opera House to Bondi Beach, Sydney is home to some of Australia's most well-known landmarks.
Sydney Harbour Bridge Climb
What's a better way to admire the sights of this vibrant city than to climb the Sydney Harbour Bridge? Choose one of two types of guided climbs, with the Bridge Climb being the only option available day or night. The 3.5-hour Bridge Climb is the most popular trek and is suitable for all ages. For visitors in a rush, the Express Climb is a fast-track to the top of the bridge. This day climb involves less stops and requires a higher level of fitness.
Blue Mountains
Reach the peak of your Sydney adventure at the Blue Mountains World Heritage Area. Start the day by venturing on one of several bushwalking trails. With 140km worth of walking tracks, there's plenty of native bushland and underground caves to discover. Once you've completed your trek, put your feet up at One&Only Wolgan Valley Resort and Spa before grabbing a nice dinner at Darleys Restaurant.
Major Events
Watch Oxford Street transform every March as part of the Sydney Gay and Lesbian Mardis Gras. One of the biggest and most anticipated events in the country and around the world, the Mardis Gras Parade is a massive celebration of 'pride, love and protest.' It features hundreds of groups showcase jaw-dropping floats from a variety of LGBTQI groups and allies. The city also hosts the New Year's Eve fireworks, a festive light show which ignites the Sydney Harbour to welcome the New Year.
Which major Australian city should I visit next?
With Australia home to plenty of secret getaways, sleepy towns and vibrant cities, it can be a tough decision to find your next travel destination if you're looking to stay in the country. While which city you visit will be dependent on a number of factors, such as how much time you have in your travel plan, your budget, if you're travelling with someone else, and whether or not you're a first time visitor or almost a local, a bit of research into just what each city has to offer can help narrow down your options. And you don't have to stay within the city limits either, with 46% of survey respondents also travelling outside of the city during their most recent trip, meaning you may find the best spot on a short car trip outside the CBD. But with Australia home to plenty of cities, cultures and events, you won't have to look far for your next holiday.
Photo Credits: Pikoso.kz/shuttestock.com, Werayuth Tes/shutterstock.com, Joel Everard/shutterstock.com, Pok Leh/shutterstock.com, Neale Cousland/shutterstock.com, Darren Tierney/shutterstock.com, John Carnemolla/shutterstock.com, amophoto_au/shutterstock.com, Martin Valigursky/shutterstock.com, jejim/shutterstock.com, Taras Vyshnya/shutterstock.com