Fact Checked
Virgin Australia lands top spot for customer satisfaction
Catching a flight can be as stressful as it is exciting, with booking a flight offering no shortage of options when it comes to choosing who you fly with. And the choices don't stop after you've chosen an airline, with a variety of additional extras available if you want to make your time in the air more enjoyable, and considering that you may be spending a few hours in your seat, getting a few creature comforts may be worth it.
With travel returning back to relative normality, choosing between airlines has become arguably more important than ever, with many of us looking to visit people and places we haven't been able to do so for a long time. But when it comes to rocking up to the gate, who should you be flying with? Canstar Blue has surveyed close to 900 people who have recently flown on a domestic flight in Australia so that we could turn their feedback into the ratings table you see above, with brands compared on important factors like flight schedule and availability, in-flight offerings, and so on. So, what did we find?
Virgin Australia got its wings in the 2022 results, scoring five stars for multiple categories, including overall satisfaction. Find out how other airlines fared below.
Best Domestic Airlines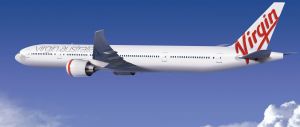 Here are the best domestic airlines in Australia, as rated by passengers in Canstar Blue's 2022 review:
Virgin Australia
Qantas
Jetstar
In addition to five stars for overall satisfaction, Virgin Australia was rated five stars across almost all categories, with Qantas and Jetstar also scoring five star results for at least one category.
In addition to their airline of choice, we also asked flyers what they considered to be the most important factor when choosing an airline, with their responses below:
40% said the cheapest price was the most important factor
23% said the arrival and departure time availabilities were the most important factor
19% said comfort and enjoyment were the most important
16% said the reputation of the airline was the most important factor
With plenty to consider when booking, read on to find out more about the major airlines available in Australia.
Shop Luggage Online
Top Airlines in Australia
Virgin Australia

Offering an expansive range of destinations, including Alice Springs, regional Queensland and Western Australia, on top of the capital cities and top tourist destinations, Virgin Australia has established itself as one of the premier airlines in the country.
When booking, Virgin offers a range of fare types to choose from, although it's best to do some research beforehand as some options aren't available on all flight types. For domestic flights, there are a number of flexible options for both economy and business class flyers to grab the best seats, as well as take a bit of the stress away from the booking process.
Baggage is limited to 23kg for all economy flyers, with the standard 7kg carry on limit also imposed, with business class travellers and Velocity members allowed larger allowances. All domestic flights have on-board Wi-Fi, with in-flight entertainment only available on select flights. Complimentary meals are also only available for those flying business, with those in economy offered complimentary tea or coffee on most flights.
Rated five stars for flight schedule and availability, service, value for money, flight punctuality and frequent flyer program, Virgin Australia was also rated four stars for in-flight offerings.
Qantas
Recognised globally, the Flying Kangaroo has been operating for over 100 years, and is one of Australia's most recognisable brands. Domestically, Qantas offers flights to and from all state capital cities, as well as popular destinations such as Hamilton Island, Broome and Cairns, offering plenty on board to make your flight comfortable.
In-flight entertainment and meals are included on all domestic flights, meaning you can keep the kids entertained on those long journeys, while keeping up to date with the latest releases. Qantas planes are also fitted with PC power and USB ports so that you can charge your devices.
For those who always pack more than they need for their trip, Qantas offers a luggage limit starting at 23kg for economy class travellers, which can be bumped up to 32kg for Qantas members. For those flying business, non-members can have two pieces of luggage up to 32kg, while members can have up to three pieces of 32kg luggage. Carry-on luggage is limited to 10kg for a single bag, with up to 14kg split over two bags also available.
Qantas was rated five stars for multiple categories, including service, frequent flyer program and in-flight entertainment, with four stars for all remaining categories, including overall satisfaction.
Jetstar

Established in 2003, Jetstar has established a reputation as a budget option, providing both international and domestic flights. Flying into multiple cities and towns in every Australian state and territory, Jetstar offers a lot more than flights for the local traveller.
With a price-beat guarantee, as well as additional services such as car hire and hotel booking available on its website, Jetstar looks to give consumers the full holiday experience, rather than simply a way to travel. The airline also offers membership to its Club Jetstar, which will give users early access to sales, member-only fares, discounts on baggage and seat selections, as well as a few bonuses with partnered businesses. At an annual cost of $55, Club Jetstar may be worthwhile for those who travel regularly. Additionally, Jetstar also offers BusinessHub for those who primarily fly business class, allowing users to save on time and money, with discounts and priority servicing available through the airline.
On the flights themselves, Jetstar may feel a little lacking in comparison with some of the competition, with both in-flight entertainment and in-flight meals costing you extra, and can be pre-purchased when booking or purchased onboard. Baggage limits remain at 7kg for carry on (and 14kg for business class), while checked baggage ranges between 15kg-40kg depending on your flight type and what package you've purchased.
Rated five stars for value for money, Jetstar was also rated three stars for flight punctuality, in-flight offerings, flight schedule and availability as well as overall satisfaction, while also scoring four stars for frequent flyer program and service.
Other major domestic airlines
In addition to the three brands featured in our ratings, there are also other options for those looking to fly domestically.
Rex (Regional Express)

Established back in 2002, the Regional Express, or Rex for short, offers travellers routes to more regional areas, handy for those who live off the beaten track. With a range of smaller aircraft, capable of carrying around 30 passengers, Rex offers an option for those looking to make their way into the big smoke.
Passengers can check in between 15kg-32kg of baggage, depending on the fare type, with 7kg of carry-on baggage also allowed. For larger items, it's better to check out its website or local centre, as the smaller aircraft may not be able to accommodate for larger items depending on the flight.
Rex offers many of the same comforts as other airlines; including insurance, lounge usage, online booking and rewards, meaning you'll get big deals from the small airline. Rex also offers a wide range of ticket pricing depending on if you're a member, as well as child and senior discounts.
Does Tigerair still exist?
Tigerair ceased operation in 2020 due to the onset of the COVID-19 pandemic, with new owner Bain Capital saying that the brand will be retired.
Are Frequent Flyer Programs worth it?
Frequent flyer programs have become hugely popular in recent times, with plenty of companies banding together to help travellers rack up their points through purchases. However, 25% of survey respondents said that think reward programs offer little value, although almost a quarter (24%) of those who always book with the same airline do so because they want the frequent flyer points.
Which domestic airline should I travel with?
Ultimately which airline you should fly with will be dependent on a range of factors, including personal preferences, your schedule and budget. If you know the staff at your local airport by name, chances are you're locked into an airline and aren't looking to deviate any time soon, but if you're just an occasional flyer – or are looking to fly for the first time – it may pay off to do a bit of research into what options are available to you.
If price is your only real concern, budget airlines such as Jetstar may be your best bet, but if you're after a bit of comfort or a meal, then airlines such as Qantas and Virgin may be more your style. As they say, it's not the destination but the journey that's important, so be sure to look into which airline you're flying with to make the most of your time in the air.
About the author of this page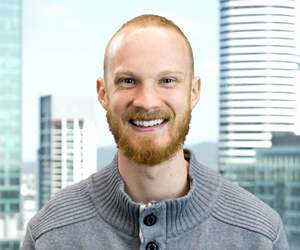 This report was written by Canstar Blue's Site Editor, Dean Heckscher. He's our resident expert on all things automotive, health & fitness, streaming and more. Dean is also one of Canstar Blue's customer research report producers, helping to turn complicated subjects into easily-digestible information for our readers. He's passionate about helping consumers make better-informed purchase decisions on all manner of consumer goods and services.