So you're working from home, and you either don't have internet, or it's super slow. What do you do? There's a very quick and easy solution you can employ that's hassle free, and could be a huge time saver: hotspotting your phone.
We've got some quick summary guides just below, as well as more detailed step-by-step instructions on how to tether or hotspot from your smartphone.
How to create an iPhone mobile hotspot
To set up your phone as a personal hotspot in short, you'll need to go into your settings. On an Apple device, you'll need to go into "Personal Hotspot", and set it to on. The page will say what your device name is and what the password you'll need to enter is.
If you're still lost on this, scroll down below and find our detailed guide.
How to turn your Android into a mobile hotspot
On an Android, you'll need to go into Network & Connection and select "Hotspot & Tethering". Turn this on, and you'll be able to connect devices to your Android hotspot over bluetooth.
If you're unsure about this, you can find a more detailed guide below.
How to turn on your mobile hotspot with Windows 10
On a Windows 10 device, press the Windows key, and click on settings. You'll want to click Network & Internet, and then select the mobile hotspot tab. Enable this.
What is a mobile hotspot?
Think of your phone like a modem – a mobile hotspot device. Every month (or year, depending on your plan), you get an allocation of data that you can use as part of your mobile plan inclusions. It's tied to your internet use, and is typically measured in GB, or "Gigabytes".
This data is what lets you browse the internet on your phone, browse Facebook, stream videos and look at your emails. But with hotspotting – also known as 'tethering' – you can really go crazy with your phone's data.
With your phone acting like a modem through hotspotting, you can connect your device, or multiple devices, to it. When your laptop or device is connected to your phone hotspot, you'll be using your mobile internet as if you were using your home WiFi.
What can I connect to my hotspot?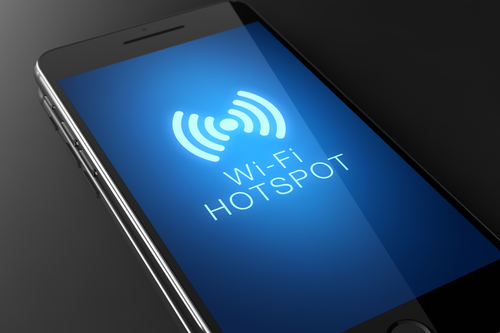 Mobile hotspotting essentially turns your phone into a router. Any device that can wirelessly connect to home internet can connect to your phone's hotspot.
We'll be going through how to turn on mobile hotspot on both Android and iOS devices (iPhones).
What are the disadvantages to hotspotting?
Being data heavy and using your phone to stream videos or to video call other people will blow through your allotted data quickly. You need to have a plan that's going to have enough data for what you need. If it's stuff like sending emails and browsing the internet, then you should be fine with a basic data plan, but you should consider bigger data allowances if you're going to be heavier on your downloads.
Having 10GB should be fine over a month for general browsing and emails, but if you need to be on Facebook and want to stream high-data content, you'll need to consider a plan with more data.
Mobile hotspot phone plans
We've put together a great mix of phone plans you should consider if you're going to be using your phone as a hotspot. These plans are data heavy, and are great if you're going to be doing some high-data work.
The following table shows selected published postpaid plans on Canstar Blue's database, listed in order of cost, from the lowest to highest and then by data, largest to smallest. Use our comparison tool to see plans from a range of other providers. This is a selection of products with links to a referral partner.
How to hotspot your iPhone
iPhones are great with hotspotting – they're super easy and slick with making it work, and it's pretty painless. Here's a step-by-step guide.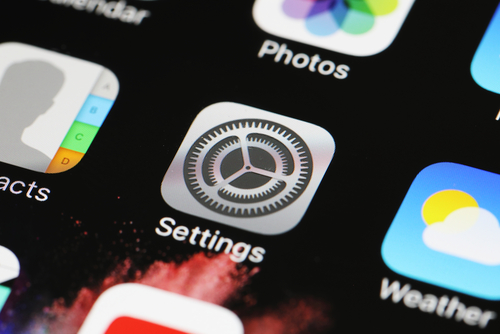 Step 1: On your phone, open Settings
This is the silver app with a cog-like appearance.
Step 2: Tap "Personal Hotspot"
This should be the fifth option down.
Step 3: Slide the switch on (so that it's green)
Your hotspot name will come down below. That's what you'll be connecting to in step 4. Make sure you remember the password that's displayed – you can set your own password as well. Either way, you'll need it in step 4.
Step 4: Connect your device to your phone
Just like how you would connect your laptop or computer to your WiFi, connect your computer to the hotspot. It should be in the same drop-down menu as all the other signals. You should be connected after you type in the password. You should be connected within 20 seconds; if not, run through these steps again.
How to hotspot your Android phone
Every phone sporting an Android operating system typically has the same grooves as to how to operate the device. Be it an OPPO, LG, Pixel or Alcatel, your phone will typically follow these steps below to set up a hotspot.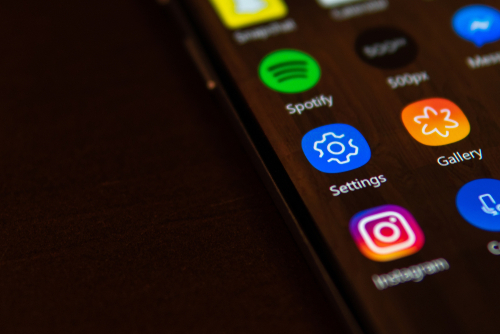 Step 1: Open the settings app
This is typically a silver or blue cog (depending on your device), where you configure the rest of your phones settings.
Step 2: Tap "Network & Internet" on the screen
This will lead you to your network settings, where you may have previously configured your WiFi connection.
Step 3: Tap "Hotspot & Tethering"
This is where you want to be to turn your phone into a portable modem.
Step 4: Tap on WiFi hotspot
This will enable the hotspot – make this switch green, then remember your hotspot name and the hotspot password. These will be important for step 5. You can change your password if you like, but make sure it's the same as the one used in step 5.
Step 5: Connect to your hotspot
With your laptop or computer, search for your phone in your network settings – this is where you would have previously connected your device to the WiFi. Your phone will be characterised by the hotspot name in the previous step. Enter the password, which should have been presented in step 4. After this, wait up to 20 seconds, and if it hasn't connected, repeat the above steps.

Image: Kzenon / Shutterstock