iPrimus Mobile Phone Plans Review
If you're interested in simple SIM-only postpaid phone plans with straightforward value, iPrimus might be just what you're after. As part of the Vocus Communications group (which also owns Dodo), iPrimus is known mostly for its home internet plans. However, the telco does offer a few SIM-only postpaid mobile phone plans with some good included value for your money.
As a mobile virtual network operator (MVNO) on the Optus network, you can expect coverage throughout much of Australia. So if you have access to iPrimus via Optus in your area, is an iPrimus mobile phone plan the right deal for you?
iPrimus mobile plans at a glance
There are only three postpaid phone plans to choose from with iPrimus, all on month-to-month contracts. While this might be limiting to some, if you find yourself overwhelmed by phone plans and suffering from choice overload, this might make things easier for you.
All plans come with unlimited standard national calls, along with unlimited text to national and international numbers. The varying price points are reflected in the included data and international call minutes to select countries.

What does iPrimus offer?
While there aren't any flashy entertainment extras on the iPrimus mobile plans, the included international call value, available on all plans, is a big plus. While the included international call value is limited to select countries, there are 35 listed countries that you can make calls to. The unlimited talk and text (plus international text) is another plus and the data inclusions are fairly generous for the prices. If you go over your data, you will still be able to use data, but you'll be charged an extra $5 per GB you go over your allowance.
| | Postpaid plans |
| --- | --- |
| Entertainment bonuses | |
| Data-free video streaming | |
| Data-free music streaming | |
| International calls/texts | |
| International roaming | |
| Set-up fees | |
| Data overage fees | |
iPrimus network and coverage
iPrimus operates on the Optus 3G and 4G networks, which covers 98.5% of the Australian population. This means you can expect the same cover on an iPrimus plan as you would receive were you signed up direct to Optus. Optus has also committed to building more towers and improving service throughout Australia, particularly regional communities. Visit the iPrimus website to check the coverage in your area.
Features and bonuses
When you choose an iPrimus postpaid phone plan, you'll receive unlimited standard national calls and SMS in addition to large data inclusions. The telco also has some generous international call and text inclusions.
International calls: All three of the iPrimus postpaid phone plans include international call value in the form of capped minute inclusions. This can only be used to call select countries, which includes New Zealand, Israel, Italy, South Korea, China, Vietnam, the USA and UK. If you wish to call countries not included or if you go over your included value, it would be an additional cost on that month's repayment. International call rates are on the iPrimus website.
International SMS: You can enjoy unlimited standard international SMS on all iPrimus phone plans, which is great news if you have friends and family overseas.
International roaming: International roaming is available, however it can be expensive iPrimus offers a spend management tool so you can monitor your usage and roaming can be switched off if you prefer.
Individual products
iPrimus Small postpaid plan
The Small plan is the lowest-level offering from iPrimus, and while it isn't the cheapest phone plan out there, for $40 per month, you'll get unlimited standard national calls, unlimited standard national and international SMS and 40GB of data. You'll also get 300 international minutes to select countries.

iPrimus Medium postpaid plan
As a mid-level plan, the Medium plan includes unlimited standard national calls, SMS and international SMS at $50 per month. You'll get a generous 70GB of data and the international call value goes up to 500 minutes to select countries.

iPrimus Large postpaid plan
The Large plan is $60 per month and while that might seem a bit steep to some, you'll get unlimited standard national calls, SMS and international SMS, plus a huge 100GB of data. The international call inclusion goes up to 1,000 minutes to select countries, so staying in touch with friends and family overseas is easy.

iPrimus contact details/customer support
Need some help with your iPrimus plan or service? The telco offers several contact and support options, including:
General customer support: 13 17 89 (9am-8pm Monday to Friday)
Live chat via website
Email: customerservice@iprimus.com.au
The iPrimus Facebook page
Twitter: @iPrimusAU
iPrimus app for both iPhone and Android
How does iPrimus compare?
iPrimus isn't the only telco offering Optus network coverage at lower prices. The following providers also use parts of the Optus 4G and 3G networks.
Is iPrimus a good deal?
Depending on what you want from a postpaid mobile plan, you might find iPrimus has the right inclusions for you. If you're after cheap phone plans, you might find more affordable options with other providers. What you can get from iPrimus is fairly generous call, SMS and data inclusions for your money.
If you don't mind bundling more than one service with the same provider, choosing to bundle your iPrimus phone plan with an existing iPrimus home internet plan, can also save $5 off your monthly phone plan costs.
The included data is pretty generous for your money, and if you're a moderate to light user who would be happy with 40GB of data, the Small plan might have all you need. The international call inclusions are also very generous, especially on the Premium plan, so if you have friends and family in the included 35 countries, it's a good way to keep in touch. So if you're looking for a mid-level postpaid phone plan, and you're happy to be on the Optus network, it might be worth keeping iPrimus in your phone plan comparisons.
Related articles
About the author of this page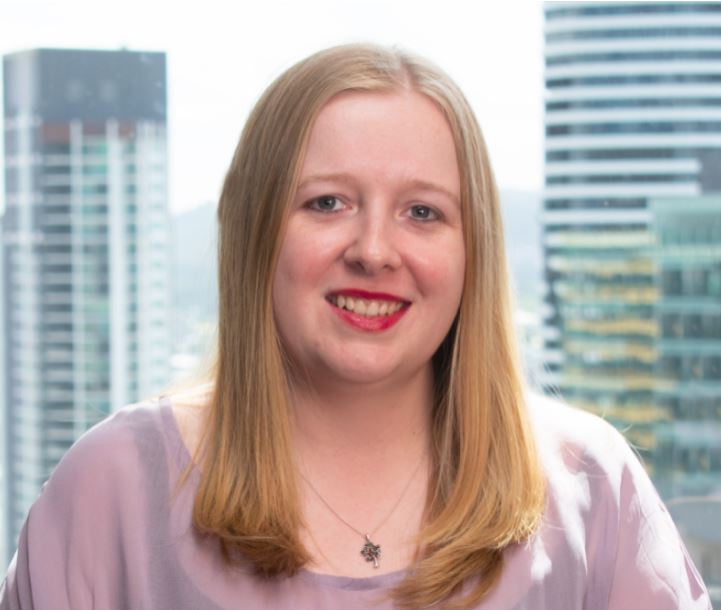 This page was written and is regularly updated by Canstar Blue's Senior Telco Specialist, Emma Bradstock. An expert in all things phone, internet, gaming and streaming, Emma helps to make complicated subjects easier for readers to understand, as well as covering the latest news and reviews across the telco industry. She's passionate about helping consumers make better-informed telco choices and highlighting the next best deals.