Circles.Life Mobile Phone Plans Review
You may not have heard of Circles.Life, but the Singapore-based telco has been making waves internationally – and has now set its sights on the Aussie market.
Originally launched back in 2016, the company has since become Singapore's fastest-growing telco, claiming 5% of the country's mobile market share by February 2019. Circles.Life has now expanded to Taiwan, India, Indonesia, the Philippines, and Australia, and offers a unique approach to SIM-only mobile.
If you're looking for a customisable, contract-free mobile plan that makes it easy to bring your own phone and keep your existing number, Circles.Life is well worth checking out. Below, we've got everything you need to know about Circles.Life's plans, prices, and perks.
Circles.Life plans: at a glance
Unlike most other telcos, Circles.Life offers a single base plan with unlimited talk-and-text, plus 20GB of data. This plan is outlined below, but keep in mind that users can add extra data to their account at any time, and use international features for an additional monthly cost.
As of October 2020, Circles.Life has added a smaller plan alongside its original 20GB option. This alternative plan includes 8GB of data, plus standard unlimited national talk and text to Aussie numbers.
Circles.Life offers plans on a monthly, no-contract basis, with no set-up fees. However, your first bill charges for two billing cycles: a pro-rated, part-month charge covering the time from when your SIM card was activated, and the full plan charge for your following month. This means that your first bill is likely to be higher than subsequent monthly costs.
What does Circles.Life offer?
While Circles.Life's single SIM-only plan option may seem limiting, the telco does offer several customisation options, including extra data, as well as a new 8GB plan for lighter users. International calls and roaming are also available, but be aware that these aren't included in your standard monthly price price – these extra costs will be added to your next bill.
If you're interested in the extras available on Circles.Life plans, we've listed several inclusions (and exclusions) in the below table.
| | Included on Circles.Life plans? |
| --- | --- |
| Entertainment bonuses | |
| Data-free video streaming | |
| Data-free music streaming | |
| International calls/texts | |
| International roaming | |
| Set-up fees | |
| Data overage fees | |
Circles.Life mobile network and coverage
As a Mobile Virtual Network Operator (MVNO), Circles.Life doesn't own or operate its own mobile network. Instead, Circles.Life runs on Optus' full 4G Plus and 3G networks, which cover 98.5% of Australians. 4G Plus is available to 97.3% of the Australian population and offers super-fast data speeds, both inside major metro locations and in more regional areas.
As Circles.Life uses all of Optus' 3G and 4G Plus networks, you'll get the same coverage on a Circles.Life plan as any customers using Optus directly. One exception is Optus' burgeoning 5G network, which is currently only available to a small percentage of Optus users.
Features and bonuses
International calls: International calls are available to a range of countries, but are not included in your monthly plan fee. All overseas calls are charged on a per-minute basis, and charges will be added to your monthly bill.
International roaming: Roaming outside Australia is available in selected countries and can be switched on via the Circles.Life app. Rates will vary by country and roaming is charged on a per-use basis, but is capped at $300 per month; after this cap has been reached, you can contact Circles.Life to switch roaming back on.
Data add-ons: Circles.Life's $28 plan comes with 20GB of monthly data, but users can add an extra 20GB per month for an additional $10. This extra 20GB will auto-renew each month, with the $10 fee charged to your monthly bill. If you need a one-off data boost, 3GB can be added any time for an extra $6, and is charged automatically to your credit or debit card.
Bill shock protection: If you use up your 20GB monthly allowance (40GB with the optional 20GB add-on), you'll receive an extra 3GB free of charge. If you go over this additional 3GB, you'll need to purchase a data add-on or boost, or be charged at pay-as-you-go data use rates until your billing cycle resets. PAYG data is charged at $0.01 per megabyte, or $10.24 per gigabyte.
Referral bonuses: Refer a friend to Circles.Life, and you'll receive a bonus 20GB for one month. Your friend will also receive an extra 20GB per month for their first three months of Circles.Life service.
Individual products
Circles Life standard $28 plan
Circles.Life offers a standard, SIM-only, no-contract plan, with customers then able to add on extra data as required. The $28 plan includes unlimited standard national talk and text within Australia, plus a huge 20GB of data to use each month.
Once you're signed up, you can add a monthly 20GB data pack for an extra $10 per month, which will automatically renew each billing cycle and is charged to your postpaid bill (but can be switched off at any time). You can also add one-off data boosts of 3GB for $6 any time your gigabytes are running low – this doesn't renew and is instantly charged to your nominated credit or debit card, rather than added to your monthly bill.
Circles.Life also offers a 3GB 'bill shock protection' buffer to customers once they run out of their plan's allocated data. This gives you an extra 3GB free of charge, and enough time to add on extra data before being charged at pay-as-you-go rates ($0.01 per megabyte). Bill Shock Protection is available once per month to all customers.
Circles.Life contact details & customer support
General customer support: 1300 863 004
The Circles.Life Facebook page
The Circles.Life Twitter account: @CirclesLifeAU
Online chat via the Circles.Life website
Circles.Life app for iPhone and Android
How does Circles.Life compare?
Circles.Life isn't the only telco offering Optus network coverage at lower prices. The following providers also use the Optus 4G and 3G networks.
The following table shows a selection of published postpaid plans on Canstar Blue's database, listed in order of lowest standard monthly cost to highest, then by data allowance, largest to smallest. These plans have been compared to Circles.Life's $28 SIM-only postpaid plan. Use our comparison tool to see all plans available on Canstar Blue's database. This table includes products with links to referral partners.
Is Circles.Life a good deal?
Circles.Life's single SIM-only plan could be a great deal if you're looking for a contract-free option with flexibility. In terms of value for money, 20GB for $28 is a seriously competitive offer, plus you'll also get unlimited standard talk and text in Australia. It also means you can bring your own unlocked smartphone, and transfer your existing phone number.
However, if you are a low-level or super-heavy data user, need to buy a new phone, or want included international options, Circles.Life may not be your best bet. Paying extra for international roaming and calls can add up quickly, even with Circle.Life's $300 cap, and there's plenty of telcos on the market who offer unlimited overseas calls as part of standard plan inclusions.
You may also prefer to find a plan that's more tailored to your individual data needs, rather than adding on extra data every month (or paying for gigabytes you'll never use). 20GB may be too much for some users, while others could find more value by opting for a heavier data plan of 40GB or more per month, such as those available from Telstra, Optus, Vodafone, Amaysim, or Boost Mobile.
If you do find your data use varying month-to-month, Circles.Life's flexibility (and Bill Shock Protection feature) may be useful. If you'd like to avoid excess data charges, but keep your bill under $30 in low use months, the $28 Circles.Life standard plan has you covered.
Overall, Circles.Life offers great value for customers who are happy to avoid the standard phone-on-a-plan contract cycle, and don't necessarily need included extras such as international calls or data-free streaming. But as always, make sure to compare plans and coverage before deciding on a provider – use our comparison tool to find the right plan for you.
About the author of this page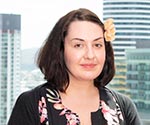 This page was written and is regularly updated by Canstar Blue's Telco Editor, Tara Donnelly. Having spent over seven years writing for and editing telco comparison websites, she's an expert in all things phone & internet, including NBN plans, wireless technology, the latest mobile devices and how to find the best deal for your family. She loves to highlight the next best deals, while also flagging the things you need to be aware of.