Tangerine Mobile Phone Plans Review
Tangerine Telecom might already be a familiar name when you think of NBN, but did you know that this telco also offers a range of SIM-only postpaid phone plans?
Operating as a Mobile Virtual Network Operator (MVNO) using the Telstra 3G and 4G networks, Tangerine Telecom offers a selection of month-to-month plans with prices and data inclusions to suit lighter phone users, as well as mid to heavy phone users.
So, what can you expect from a postpaid SIM-only plan with Tangerine? Let's take a look at what this telco has to offer.
Tangerine Telecom phone plans: a guide
If you're looking into Tangerine for your mobile service, plans are only available as postpaid options. All plans include unlimited standard national calls and SMS, while the different price points are reflected in the data allowances. Plans are offered month-to-month, so there's no need to sign a contract, and you won't be locked in for a year or more. You'll also be able to access global roaming, and unlimited international calls to 15 select countries is included on certain plans.
If you're after a postpaid plan, you could find a good option with Tangerine. There are seven plans to pick from, starting at $22 for 12GB of data and going up to $58 for a huge 150GB of data. No matter what your data usage is, there is something for everyone with a phone plan from Tangerine.
Tangerine also offers 5G network access on many of its plans, starting at $33 per month, although speeds for both 4G and 5G are capped at 100Mbps, or 250Mbps on the $58 plan. You'll also get up to 500GB of data banking on all plans.
The following table shows a selection of Tangerine Telecom postpaid plans on Canstar Blue's database, listed in order of cost from lowest to highest. Use our comparison tool to see plans from a range of other providers. This is a selection of products with links to a referral partner.
What does Tangerine Telecom offer?
Tangerine Telecom is pretty straightforward when it comes to what's on offer. While there are no exciting entertainment extras like what you can expect from the bigger telcos, there is still fairly solid value for money.
| | SIM-Only plans |
| --- | --- |
| Entertainment bonuses | |
| Data-free video streaming | |
| Data-free music streaming | |
| International calls/texts | |
| International roaming | |
| Set-up fees | |
| Data overage fees | |
Tangerine Telecom network and coverage
Tangerine Telecom uses the Telstra 5G, 4G and 3G networks to provide services across Australia. As an MVNO on the Telstra network, Tangerine doesn't get quite the same coverage that you would get direct through Telstra, however it's still very significant. Telstra covers just over 99% of the population, while an MVNO will provide coverage to 98.8% of the population.
For this reason, you should always check a telco's website before signing up to see if your provider of choice will have coverage in your area, especially in regional and remote parts of the country.
Features and bonuses
All of Tangerine Telecom's plans include unlimited standard national calls and SMS, plus data inclusions for use within Australia.
Data banking: All plans include up to 500GB of data banking, where any unused data will be rolled over, however if you cancel or downgrade your plan, you'll lose your banked data.
Data gifting: You can gift up to 50% of your included data allowance to other Tangerine mobile customers, with a minimum of 1GB per transaction. Gifted data can't be regifted.
International calls: Unlimited international calls to landline and mobile numbers from 15 select countries are available on all plans except the $22 plan. Those countries include: Bangladesh, Canada, China, Greece, Hong Kong, India, Ireland, Japan, Malaysia, New Zealand, Singapore, South Korea, Thailand, the UK and USA.
International roaming: Global roaming travel packs can be added on to any plan with the choice between a $35 seven-day pack or $55 14-day pack. Your call, SMS and data inclusions will depend on the roaming pack you choose. Travel packs can only be used in select countries including Canada, China, Denmark, Fiji, France, Germany, Greece, Indonesia, Italy, Japan, Mexico, New Zealand, Singapore, Spain, Sweden, Thailand, the UK, USA, Vanuatu and Vietnam.
Individual products
Tangerine 4G plans
Tangerine's two cheapest plans including 4G network access with speeds capped at 100Mbps. The cheapest plan is $22 for 12GB of data per month, while the next step up is $27 for 25GB of data per month. Both plans include up to 500GB of data banking, along with unlimited standard national calls and SMS.
Tangerine 5G plans
If you want 5G access, or a plan with more data, Tangerine's four more expensive plans all include 5G network access with a capped speed of 100Mbps or 250Mbps if you sign up to the most expensive plan. Prices start at $33 for 32GB of data per month and go up to $58 for 150GB of data per month. You'll also get up to 500GB of data banking along with unlimited standard national calls and SMS.
Tangerine Telecom contact details/customer support
Need some help with your Tangerine Telecom plan or service? The telco offers several contact and support options including:
General customer support: 1800 211 112 (8:30am-7pm Mon-Fri, 9am-6pm Sat)
Website contact form
Live chat on the website
The Tangerine Telecom Facebook page
How does Tangerine Telecom compare?
Tangerine Telecom isn't the only telco offering Telstra network coverage at lower prices. The following providers are also MVNOs operating on the Telstra 5G, 4G and 3G networks.
Is Tangerine Telecom a good deal?
If you're looking for a simple, no-fuss SIM-only postpaid plan, you might find Tangerine Telecom has a decent selection of plans to choose from. While the telco is mostly known for NBN plans, the phone plans do have some decent inclusions at reasonable price points, especially if you're looking at around plans with around 20GB-80GB data.
While its top-level $58 plan might be a bit steep, the 150GB of data should make up for it, along with the faster 5G speeds. It's not common for small providers to offer around 100GB of data, which is good news if you tend to use a lot of data. Keep in mind that bigger telcos like Telstra and Vodafone offer similar amounts of data at similar prices and might have extra perks included on plans. As always, it's important to compare phone plans from a range of providers to find a plan to suit you.
Overall, while Tangerine has a fairly straightforward offering for its phone plans, you could find some good value depending on what your needs are. These plans have inclusions for pretty much every type of phone user and while there are some cheaper deals around, it's worth looking at Tangerine. Of course its always worth doing your research and comparing what phone plans are available from other telcos to help you find the right phone plan and provider for your needs.
About the author of this page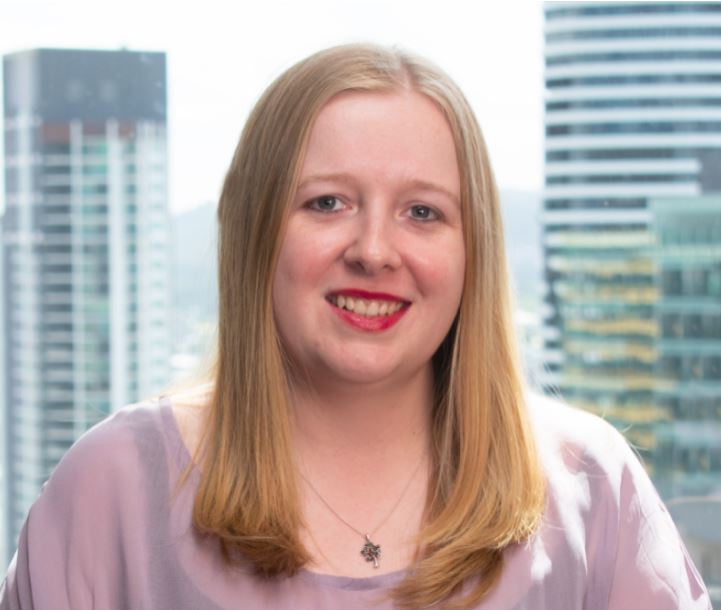 This page was written and is regularly updated by Canstar Blue's Senior Telco Specialist, Emma Bradstock. An expert in all things phone, internet, gaming and streaming, Emma helps to make complicated subjects easier for readers to understand, as well as covering the latest news and reviews across the telco industry. She's passionate about helping consumers make better-informed telco choices and highlighting the next best deals.