ALDI Food & Drink Products
Since opening back in 2001, ALDI has become an ultimate favourite stop for Aussie shoppers. Whether you're after your everyday essentials like bread and milk or perhaps you need a pampered pooch couch or even a motorbike helmet – ALDI has it all. Of course, the special buys aren't there all year round, so you have to be quick to score yourself a lawn mower or chain saw at a bargain price. Nevertheless, for the basic necessities, you can expect to always have ALDI shelves stocked up. Read on for an ultimate ALDI food and drink product list.
ALDI Dairy Products
ALDI's dairy section covers all of your standard products, from cheese to ice cream as well as butter and milk. In fact, this is an area where ALDI quickly built its reputation – just ask around and you're sure to find someone who swears by ALDI's cheeses. Some key products in the dairy section include:
ALDI Cheese
ALDI is usually a standout for many of its cheese products. There are three main brands you'll find in ALDI – Westacre, Emporium and Cowbelle. The Emporium leans towards the delicacy type of cheese, while Westacre features your standard tasty (1kg) and extra tasty (500g) cheese blocks, as well as cream cheese (200g) in an apricot and almond infused variant, or a spring onion. It also offers a 97% Fat Free cottage cheese tub (500g). The ALDI Cowbelle range has original and light cheese slices (24pk/500g). The Emporium range is its most extensive where you'll find the following types of cheese:
Emporium Selection Double Cream Camembert (200g): French style cheese with a distinctive fruity and nutty flavour, crafted in Gippsland (VIC). It has a smooth and velvety texture
Emporium Selection Triple Cream Brie (200g): extra creamy full flavoured French style cheese, also crafted in Gippsland
Emporium Selection Danish Smooth Blue Vein Cheese (200g): soft and creamy blue vended cheese with a sharp, distinctive finish
Emporium Selection Danish Smooth White Cheese (200g): soft mould ripened cheese
Emporium Selection Greek Style Feta Cheese (200g): coarse open texture, perfect to crumble on a salad, with a creamy yet sharp and salty taste
Emporium Selection Danish Style Feta Cheese (200g): according to ALDI, this variant is typically creamier and smoother in texture compared to Greek-style feta and has a tangy aftertaste, ideal for salads or for quiche and frittata recipes
Emporium Selection Smooth Ricotta (375g): ideal for traditional Italian pasta dishes and desserts
Emporium Selection Persian Feta Cheese – Classic (180g): cow's milk marinated feta with fresh herbs and spices, produced in Victoria's Yarra Valley. It has a delicate and creamy consistency, ideal for salads
Emporium Selection Bush Pepper Handcrafted Cheese (170g): infused with native pepper, produced in Northern Tasmania
Emporium Selection Trio Handcrafted Cheese (170g): a mix of Rubicon Red, Lancashire and Double Gloucester, also produced in Tasmania
Emporium Selection Australian Washed Rind Cheese (125g): a creamy and stinky cheese, as described by ALDI, ideal for a cheese platter
Emporium Selection Camembert (125g): traditional French style of a soft and creamy cheese with a matured flavour
Emporium Selection Brie (125g): soft and creamy cheese, perfect for a cheese board
The message from ALDI is generally that you can get good quality, Australian-made cheeses from its supermarkets, at lower prices than you'll find elsewhere. This recent TV ad is typical of the messaging you get from ALDI:
ALDI Butter & Margarine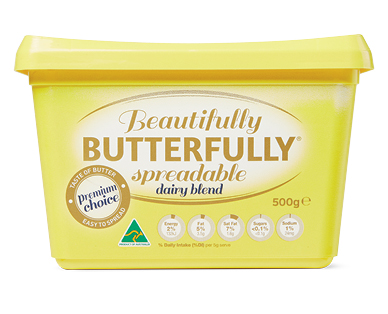 ALDI butter and margarine both typically rank highly in Canstar Blue ratings, with the following options on offer:
Beautifully Butterfully Dairy Blend Margarine and Reduced Fat Margarine (500g)
Beautifully Butterfully Butter – Salted or Unsalted (250g and 500g)
ALDI Eggs
The ALDI Lodge Farms Free Range Eggs come in a pack of 12 extra large eggs (700g). The range is stated to be a produce of Australia and can be found at $4 for a pack.
ALDI Milk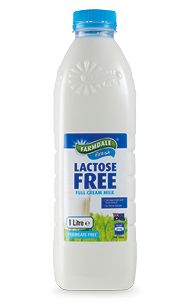 Farmdale is the main brand of ALDI milk products. The range extends to:
Farmdale Full Cream Milk and Skim Milk (3L)
Farmdale Lactose Free Full Cream Milk (1L)
Farmdale RAW Coffee Flavoured Milk (2L)
Farmdale RAW Chocolate Flavoured Milk (600ml)
Farmdale RAW Ice coffee Flavoured Milk (600ml)
There are also several options for long life milk including Farmdale Full Cream or Skim Milk Powder (1kg) as well as ALDI Just Organic Soy Milk and Almond Milk (1L). Furthermore, the Farmdale brand produces cream – thickened (600ml), light (300ml) and double cream (300ml), along with sour cream and light sour cream (300ml).
ALDI Yoghurt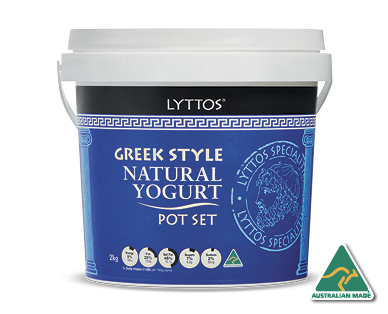 Several yoghurts offered in ALDI include:
Lyttos Greek Style Natural Yogurt (2kg): smooth and thick consistency with no added preservatives
Brooklea Family Life Yoghurt (1kg): 99% fat free vanilla flavoured yoghurt with a smooth and creamy consistency
Brooklea Joi Deluxe Fruit Fantasy Yoghurt (6x150g): features two mango, two strawberry and two mixed berry tubs. It's stated to contain acidophilus without artificial colours or flavours
ALDI Ice Cream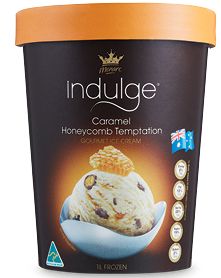 The ALDI Monarc Indulge ice cream tub range has a large variety on offer and all come in 1L tubs:
Monarc Indulge Caramel Honeycomb Temptation Gourmet Ice Cream: vanilla flavoured ice cream with milk chocolate coated honeycomb pieces and caramel ripple
Monarc Indulge Cookies & Cream Gourmet Ice Cream: vanilla ice cream with chocolate cookie pieces
Monarc Indulge Coffee Mocha Gourmet Ice Cream: swirled with a chocolate ripple and chunky chocolate pieces
Monarc Indulge Vanilla Opulence Gourmet Ice Cream: premium rich vanilla flavoured ice cream
Monarc Indulge White Chocolate Rhapsody Gourmet Ice Cream: vanilla flavoured ice cream swirled with a raspberry ripple and white chocolate pieces
Monarc Indulge Triple Mudcake Gourmet Ice Cream: swirled chocolate mudcake ice cream with white chocolate pieces and chocolate ripple
If it's an ice cream sandwich that takes you fancy, in ALDI you'll find its Milfina Polar Bar (4pk/440ml) – wedge of vanilla ice cream in between two chocolate biscuits. It's stated to be made with fresh cream and no artificial colours or preservatives. The Polar Bar is available in three flavour variations:
Original
Choc vanilla
Cookies & Cream
ALDI Frozen Foods
ALDI packs a load of your essential basics in its freezer aisles, whether you're after Seasons Pride Super Crunch Chips (1kg) as a family favourite or easy seafood options. Its seafood collection has the following variety of Aussie classics:
Ocean Royale Barramundi portions (1kg)
The Fishermonger Frozen Atlantic Cod Portions (1kg)
Simply Prawn Ready To Eat or Reheat (500g)
Ocean Royale Frozen Wild Raw Peeled Prawns (500g)
Market Sealections Frozen Scallops (300g)
You can also find many other easy finger food options such as the International Cuisine Pizza Snacks (4pk), or for something sweet, the Apple or Berry Strudel (600g).
ALDI Frozen Vegetables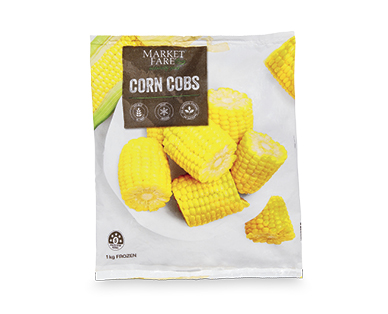 Market Fare is the main brand for ALDI's frozen vegetable range and it features the following packs:
Market Fare Extra Juicy Corn Cobs (1kg)
Market Fare Extra Juicy Corn Kernels (1kg)
Market Fare Garden Peas (1kg)
Market Fare Cut Green Beans (1kg)
Market Fare Peas, Carrots & Corn (1kg)
Market Fare Winter Vegetables (1kg) – carrot, cauliflower, broccoli, green beans
Market Fare Vegetable Bakes (800g) – broccoli or cauliflower with a sauce
Market Fare Baby Peas (500g)
Market Fare Broccoli (500g)
Market Fare Stir Fry Vegetables (500g) – oriental mix of capsicum, broccoli, carrot, green beans and baby corn
Market Fare Spinach (250g)
ALDI Pantry Products
ALDI Bread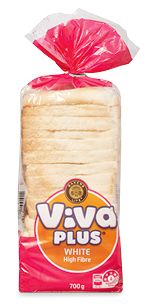 ALDI has an extensive range of breads under the brand 'Baker's Life'. Its white bread selection features "super soft" white sliced bread, Viva Plus high fibre with vitamins and minerals, as well as sliced white bread for sandwiches or toast. You can also find Bakers Life Sunny Crumpets in a 6pk and ALDI Turkish bread rolls in a 3pk. Additionally, ALDI also offers an artisan style 'Kornig' range (670g) that is stated to be the "innovative and nutritious" alternative to bread, featuring "wholesome" ingredients. Most loaves come in 700g, with several selections also being offered in 650g and 750g loaves, with the exception of the 'Kornig' range.
ALDI Jam
Jam is a tasty breakfast staple for many Aussies families to smoother on a freshly toasted slice of bread. ALDI Grandessa Jam is made in Australia and features the following flavours, all in 500g jars:
Seeded Raspberry conserve
Strawberry conserve
Apricot conserve
ALDI Biscuits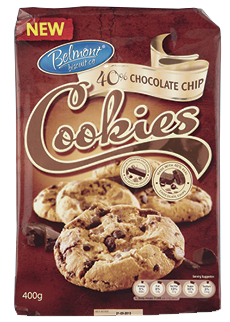 Besides the likely unbeatable prices, many ALDI shoppers love its biscuits and sweets range that features:
Belmour 40% Chocolate Chip Cookies (400g)
Belmour Caramel Wafer bars (8pk/224g)
ALDI Chocolate
Everyone enjoys a nice piece of chocolate as a treat, or a whole block – we don't judge! ALDI's chocolate range is stated to be UTZ certified, which stands for sustainable cocoa farming with better opportunities for farmers, their families and the planet.
Moser Roth Dark Chocolate Assortment (125g): five individually wrapped bars available in dark chocolate chilli, dark chocolate mint, dark chocolate orange & almond, 70% dark chocolate and 85% dark cocoa
Moser Roth Milk Chocolate Assortment (125g): five individually wrapped bars available in milk chocolate, milk chocolate hazelnut and milk caramel
Moser Roth Chocolate Mousse Assortment (187.5g): available in white, orange or cherry-chilli
ALDI Oils & Sauces
The Olive Tree Australian Extra Virgin Olive Oil (1L & 3L): combines fresh, grassy aromas with a fruity taste
Casa Barelli Premium Balsamic (250ml): classic glaze, balsamic vinegar or fig glaze
ALDI Cereal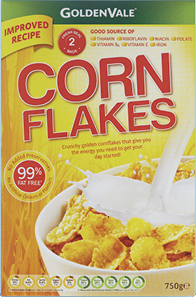 As far as breakfast goes, you can't beat a classic bowl of cereal with a dash of fresh milk. ALDI has a few options available and some that feature a handy packaging design of two sealed bags, preserving the freshness. Some of the choices include:
GoldenVale Corn Flakes (750g): 99% fat free and excludes artificial ingredients
GoldenVale Honey Nut Corn Flakes (750g): corn flakes topped with peanuts and honey
GoldenVale Muesli Clusters (500g): maple & pecan or fruity
GoldenVale Gourmet Muesli (500g): continental or mountain muesli
ALDI Gluten Free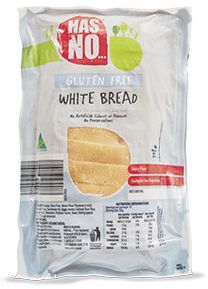 ALDI also aims to cover the key staples in its 'HAS NO' gluten free range. This assortment of products includes cereal and biscuits, as well as pasta and bread:
Corn Flakes (375g): vegetarian & vegan
Cocoa Puffs (475g): puffed rice in chocolate flavoured cocoa syrup, also vegetarian & vegan
Almond & Vanilla Flavoured Muesli (350g): soy free and with no artificial colours or flavours
Berry Muesli (350g): soy free and with no artificial colours or flavours
Plain Flour or Self Raising Flour (500g): vegan and free from wheat, dairy, yeast, egg, peanuts, soy
Spirals pasta (500g): made using corn and rice flour, suitable for vegetarians & vegans. It's also free from wheat, yeast, dairy, egg, soy and peanuts
Spaghetti (500g): made using corn and rice flour. It's free from yeast, dairy and egg
Pasta Shells or Macaroni Pasta (500g): vegetarian & vegan with no artificial colours, flavours and preservatives. It's free from wheat, yeast, dairy and egg.
White Bread or Seeded Sliced Bread (600g)
Triple Chocolate Biscuits (180g): peanut and yeast free
Chocolate Chip Cookie (180g): peanut free
ALDI Drinks
ALDI Tea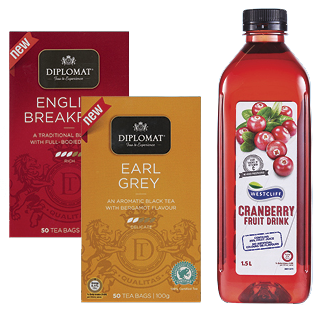 Tea is one of the best ways to wind down from a long day. ALDI Diplomat tea typically does well in our ratings in terms of value for money. The range comes in a variety of options all with 50 tea bag/pack – English Breakfast, Earl Grey, Green Tea and Peppermint. ALDI's 'Just Organic' range also features – black tea, green tea and rooibos – stated to be Fairtrade certified.
ALDI Coffee
For its Expressi Coffee Machine, ALDI offers a large range of coffee capsules that varies from intensity levels of five to 13. Its coffee capsules come in a pack of 16 and are priced at $5.99/pack. The range is boasted to be made with carefully selected Robusta from Asia and Arabica from South America. The following flavours are on offer:
Expressi Calabrese (13 intensity): dark roasted coffee with a hint of chocolate and pepper
Expressi Abruzzo (12 intensity): dark roasted coffee with a smoky cocoa and roasted notes
Expressi La Spezia (11 intensity): dark roasted coffee with sweet berry, herbal and spicy notes
Expressi Torino (11 intensity): dark roasted coffee with a hint of dark chocolate and acidity
Expressi Milano (10 intensity): dark roasted Italian-style espresso with a hint of chocolate and a mild smoky flavour
Expressi Reggio (9 intensity): medium roasted coffee with a hint a fruity blubbery and acidity
Expressi Renzo (8 intensity): medium roasted coffee with a hint of red berry and medium acidity
Expressi Decaffi (7 intensity): medium roasted decaffeinated coffee with fruity cassis and spicy notes
Expressi Valletta (6 intensity): medium roasted coffee with notes of nuts, caramel and smooth acidity
Expressi Tauro (5 intensity): medium roasted coffee with a hint of sweetness, malt and nut
Expressi Perugia (5 intensity): medium roasted coffee with a hint of tangerine and zesty acidity
There are also limited edition flavours that join the above range along with an Expressi Chai Latte variant and Expressi Rich Hot Chocolate.
ALDI Liquor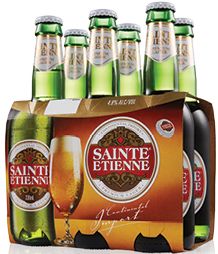 Due to licensing limitations in some states, ALDI Liquor is only offered in selected stores, including NSW, VIC, ACT and WA. Similarly to its food products, the liquor range aims to offer quality at affordable prices with the slogan – "don't knock it till you try it".
It features wine, champagne, sparkling, beer & cider, as well as spirits. Its wine range has over 40 wines available and prices start from as little as $2.69 for its Precious Earth Shiraz or Chardonnay. ALDI's most expensive wines – Blackstone Paddock Margaret River Carbernet Sauvignon or Barossa Valley Shiraz – both cost $17.99. The champagne also sits around the same price range, while the beer and cider can go up to $36.99 for a 24 pack x 330ml for Thailand's most popular beer – Leo Imported Lager beer – ideal with spicy food, apparently.
Should I shop at ALDI?
The hype around ALDI is simply never ending – you either love it, or distinctly choose to avoid it at all costs. But with strategically planned exclusive buys such as cheap camping gear in summer, you might be tempted to head inside to have a look. While you're there, throw in a loaf of bread & butter, and you may just become an ALDI fanatic like many others! While our product list above is not exhaustive, we aimed to cover the basic necessities that ALDI has on offer. To see how ALDI's food and drink products compare on customer satisfaction, follow the link below for Canstar Blue's annual ratings.
About the author of this page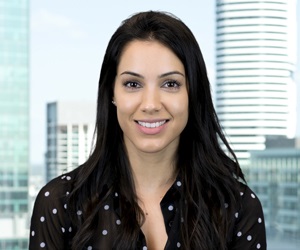 This report was written by Canstar Blue's Home & Lifestyle Content Lead, Megan Birot. She's an expert on household appliances, health & beauty products, as well as all things grocery and shopping. When she's not writing up our research-based ratings reports, Megan spends her time helping consumers make better purchase decisions, whether it's at the supermarket, other retailers, or online, highlighting the best deals and flagging anything you need to be aware of.