Fact Checked
ALDI's Beautifully Butterfully toasts competition in butter ratings
Butter is the unsung hero of any muffin, croissant, crumpet or toast. It's the staple that pops up in all kinds of recipes, so you're bound to have it stocked in your fridge ready to be whipped into action. As the backbone of our meals and desserts, butter needs to have the right blend of taste and value. But which brand is the bread to our butter?
To find out, we've again surveyed nearly 2,000 Australian consumers for their feedback on the butter they've purchased and consumed within the last three months. Respondents rated their brands on taste, texture, ease of spread, packaging, range variety, value for money and overall satisfaction. Brands that received the minimum sample size (30 responses) are featured in this year's report.
Our latest survey saw ALDI's Beautifully Butterfully whip up five stars across most of the table, including for overall satisfaction! The private label brand previously took out the top gong for best butter from 2016 to 2020.
Best Butter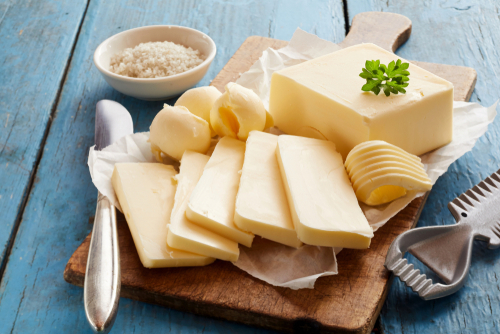 Here are the best brands for butter in Australia, as rated by consumers in Canstar Blue's latest review:
ALDI Beautifully Butterfully
Mainland
Lurpak
Western Star
Devondale
Woolworths
Bertolli
Just Organic (ALDI)
Coles
Beautifully Butterfully (ALDI) was rated best in our butter ratings and scored five stars for texture and consistency, ease of spread, value for money, and overall satisfaction. Mainland was the only other brand to receive full marks in any area, namely for texture and consistency, taste, packaging, and range variety. The majority of the brands landed four stars overall, except for Just Organic (ALDI) and Coles which got three stars.
Top Butter Brand ─ ALDI Beautifully Butterfully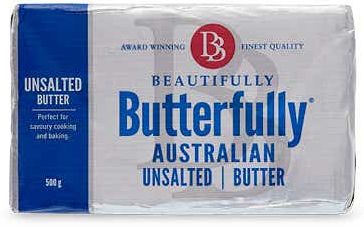 One of ALDI's not-so-well best-kept secrets is its home brand butter ranges, Beautifully Butterfully and Just Organic. Its Beautifully Butterfully line-up offers the most spreads, all of which are claimed to be Australian-made, vegetarian-friendly, and free from preservatives or artificial colours. A Halal-certified option is also available.
Here are some butter options from ALDI:
ALDI Beautifully Butterfully Unsalted Butter
ALDI Beautifully Butterfully Salted Butter
ALDI Beautifully Butterfully Dairy Blend
ALDI's butter products come in the standard 250g or 500g tubs, usually costing between $2.79 and $4.99. There's additionally the Beautifully Butterfully Caterer's Selection Buttery Spread, which comes in a 1kg tub for $3.99.
ALDI's Beautifully Butterfully rated five stars for texture and consistency, ease of spread, value for money, and overall satisfaction. It got four stars for taste, range variety, and packaging design.
What are the different types of butter?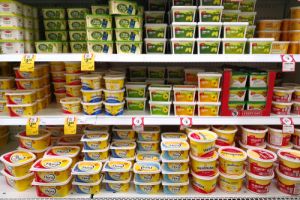 Did you know 38% of Aussies we surveyed have tried multiple brands and types of butter? Here's a rundown of several options you can find:
Unsalted butter: doesn't contain added salt. Since the level of salt in butter varies between products, unsalted butter is the preferred option when baking as a way to ensure consistent results.
Salted butter: once the churning process separates the salt and buttermilk, more salt is added and the mixture is churned once more.
Plant-based butter (i.e. certain types of margarine): derived from vegetable oils such as olive oil, or almond oil.
Cultured butter: live bacterial cultures are added to pasteurised cream before the mixture is churned. It has a higher fat content than non-cultured butter, giving it a creamier consistency that makes it easier to spread.
Whipped butter: less dense than non-whipped butter, making it suitable as a table spread but not for cooking or baking.
Clarified butter (i.e. ghee): is commercially available or can be created at home by melting a stick of unsalted butter in a pan. It's essentially the remaining butterfat left over after impurities like water and lactose have been removed. This is ideal for searing meats or sautéing vegetables due to the higher smoke point.
Our latest survey found nearly one in three Aussies (28%) eat butter daily, with a similar portion mainly using the spread when cooking (25%). A fifth of those surveyed (20%) try to stick to the healthier stuff, such as the light or reduced salt alternatives.
About the author of this page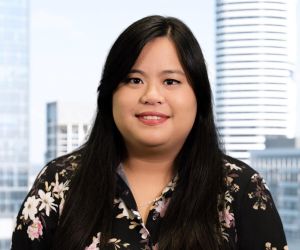 This report was written by Canstar Blue's home & lifestyle journalist, Tahnee-Jae Lopez-Vito. She's an expert on household appliances, grooming products and all things grocery and shopping. In addition to translating our expert research into consumer-friendly ratings reports, Tahnee spends her time helping consumers make better-informed purchase decisions on all manner of consumer goods and services, while highlighting the best deals and anything you need to be aware of.
Picture credits: stockcreations / Shutterstock.com, Stockcreations / Shutterstock.com, 4 PM production / Shutterstock.com, / Lim /shutterstock.com.