Good spread: ALDI Sunnyvale tops margarine ratings
No matter what you spread on your morning toast, whether it's vegemite or jam, margarine is likely to be the first layer. But the wrong margarine or table spread can leave you with a sour taste, and that's no way to start the day. So, which margarine or table spread brand do Aussies love most? That's what we aim to find out in this annual review.
We've again surveyed over 1,500 Aussie consumers and asked about their recent purchase of margarine or table spread to see which brands make up the perfect blend of quality and price. Survey respondents rated their brand of choice on several factors, including taste, texture, value for money and packaging to help you make a better-informed purchase decision the next time you head down the fridge aisle in the supermarket.
From the 11 brands which received the minimum sample size of 3030 to be featured in this year's results, ALDI Sunnyvale came out on top with the only five-star rating for overall satisfaction. It also received full marks for taste, value for money and packaging, as well as four stars for ease of spread and texture.
Best Margarine & Table Spread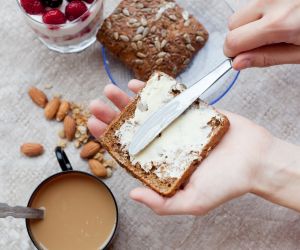 Here are the best brands for margarine & table spread in Australia, as rated by consumers in Canstar Blue's 2020 review:
ALDI Sunnyvale
Nuttelex
Olive Grove
Tablelands
Bertolli
MeadowLea
Flora
Coles
Woolworths
Woolworths Essentials
ALDI Pure Vita
ALDI climbed to the top of the leaderboard, while last year's winner Tablelands slid to fourth place on four stars, alongside the majority of the brands. Coles, Woolworths, Woolworths Essentials and ALDI Pure Vita followed behind on three stars overall.
Some noteworthy results include Nuttelex's performance when it comes to ease of spreading and texture, where it jumped ahead of this year's winner and received the only full marks in these two categories. The brand additionally got another five stars for taste, along with Olive Grove and ALDI Sunnyvale.
What actually is margarine?
A 'true' margarine, according to food standard regulators, contains a minimum of 80% fat (80g of fat per 100g of margarine). This being the case, there are very few 'true' margarines available in Australia today – most will fall under the category of oil-based, reduced fat, or another type of 'spread'. Therefore, our customer ratings refer to margarines and table spreads. Ultimately, we're talking about 'that stuff' you put on your toast and sandwiches, which isn't butter.
What to consider when buying margarine or table spread
What are Aussies looking for in a margarine to add to their spread? Our survey shows table spread is a regular grocery staple for almost half of respondents (45%). A hearty portion of participants said they always buy the same brand (40%), while two in five admitted to trying multiple brands and types (44%).
Plus, one in three consumers (30%) usually pick the healthier option, such as the 'light' or 'salt reduced' alternative. One-fifth of respondents even said they read the nutritional information (17%). A handful of those surveyed revealed they were recommended by their health professional to switch from butter to margarine (7%).
Margarine & Table Spreads
ALDI Sunnyvale
ALDI has taken yet another winning slice in one of our many grocery reports – this time for margarine & table spread. The budget supermarket chain has an affordable alternative to some other brands, selling options like Sunnyvale Light Cholesterol in addition to its regular Sunnyvale Original.
ALDI Sunnyvale was seen as the best brand for margarine, earning a five-star rating for overall satisfaction, as well as for taste, value for money and packaging. It achieved a respectable four stars on ease of spreading and texture.
Nuttelex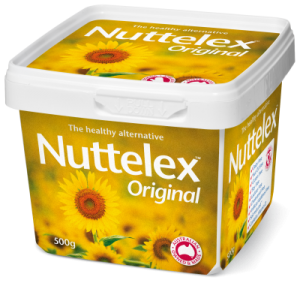 Looking for a margarine that's dairy free, palm oil free or kosher? Or maybe you prefer something made with less fat or that 'lowers cholesterol absorption'? Well, Nuttelex has created a variety of products to cater to different health concerns, food allergies and intolerances, and preferences. Its range includes:
Nuttelex Original
Nuttelex with Coconut Oil
Nuttelex Buttery
Nuttelex Olive
Nuttelex Lite
Nuttelex Pulse Buttery
Nuttelex Kosher
Nuttelex margarine usually costs between $3.30 and $4 for a 500g tub.
Nuttelex dramatically improved its position in our ratings since last year, jumping up several spots to second place. It got full marks for taste, ease of spreading and texture, and four stars for overall satisfaction and the remaining categories.
Olive Grove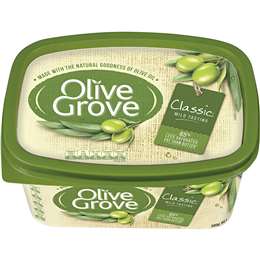 Claimed to contain at least 65% less saturated fat than butter, Olive Grove is said to be the first spread in Australian supermarkets to be made with olive oil. It joins brands like MeadowLea and Gold'n Canola as one of the names under the Goodman Fielder Group to produce spreads and oils, as well as other products. Options include:
Olive Grove Classic
Olive Grove Lite
Olive Grove Extra Virgin
Olive Grove usually sells for $3.50 for a standard 500g tub.
Olive Grove achieved full marks for taste, and scored four stars for the remaining categories such as value for money and overall satisfaction.
Tablelands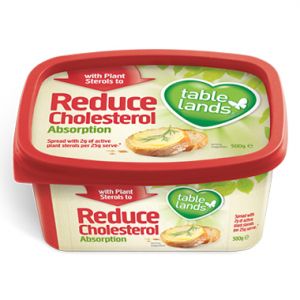 Marketed as a way to help 'eat and live better', the Tablelands brand aims to help people 'eat and live better', by creating products that supposedly reduce cholesterol absorption. The Tablelands spread apparently provides at least 60% less saturated fat than butter. It's also claimed that Tablelands was created to 'fill the gap' for 'good quality family priced margarines'.
The Tablelands Health Smart Reduced Cholesterol spread costs $4 for a 500g tub. Alternative spreads, including the Tablelands Dairy-Free Buttery Spread, typically sell anywhere between $2 and $4 for the same amount.
Tablelands dropped a few spots since winning last year's margarine review, but still earned a respectable four-star rating across the board.
Bertolli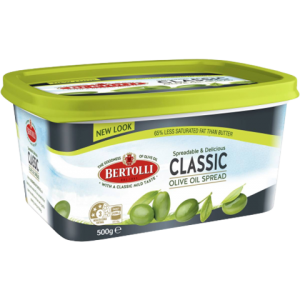 Known for its olive oil, Bertolli has extended its range to include spreads. Staying true to its Tuscan roots, the brand says its line of spreads is made with the finest ingredients, mixed with specially selected olive oil, resulting in a 'flavour so vibrant you can almost smell the Italian deli in your own home'. Some Bertolli products include:
Bertolli Classic Spread
Bertolli Light Spread
Bertolli margarine is available for $3.50 for a 500g tub.
Bertolli scored four stars in most categories, including taste, ease of spread and overall satisfaction, but got three stars for value for money.
MeadowLea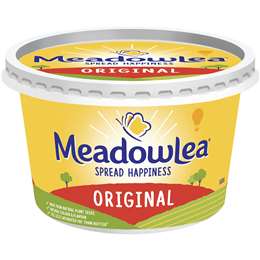 MeadowLea's spreads are claimed to provide at least 65% less saturated fat than butter, and serve up a source of Omega 3 from the Australian grown canola seeds used in its products. The range is also said to contain no artificial colours or flavours. Products include:
MeadowLea Original
MeadowLea Canola
MeadowLea Salt Reduced
MeadowLea spreads usually cost $3.30 for a 500g tub and $4 for 1kg.
MeadowLea achieved an even spread of four stars across the board.
Flora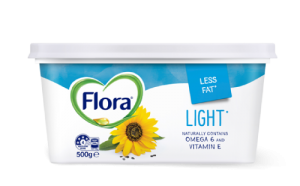 Flora looks towards plant-based foods and its benefits in order to fulfil its mission to 'help people look good, feel good and get more out of life'. Spreads like Flora Original are made with sunflower seed oil and supposedly contain 65% less saturated fat than butter (or 75% for some products like Flora Light). Flora's range of margarine also said to not include any artificial colours of flavours. Options include:
Flora Margarine Spread Buttery
Flora Light Margarine
Flora Proactive Margarine Buttery
Flora with Butter Margarine and a Pinch of Sea Salt
Flora spreads usually cost between $2.99 and $4.50, although certain items from the brand can set you back $8.
Flora kept it consistent with four stars in most categories, including taste and overall satisfaction, but got three stars for value for money.
Coles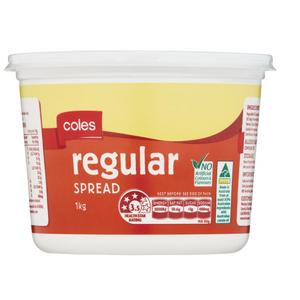 Coles has its own selection of supermarket-branded margarines, offering affordable alternatives to people looking for spreads designed to lower cholesterol or buy an olive oil or canola-based spread. Products include:
Coles Regular Spread
Coles Light Cholesterol Lowering Spread
Coles Cholesterol Lowering Spread
Coles Canola Spread
Coles Lite Olive Oil Spread
Prices range between $1.40 and $2 for most options, or $4 for the cholesterol-lowering varieties.
Coles achieved four stars for value for money and ease of spreading, but ultimately landed on three stars for overall satisfaction and the remaining factors.
Woolworths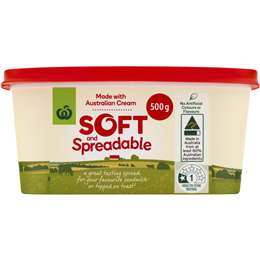 Woolworths similarly gives shoppers another affordable alternative with its own line of home brand spreads. Following many of the trends in the margarine market, the retailer's range provides olive oil, cholesterol-lowering, as well as regular varieties. Options include:
Woolworths Spread Olive Oil
Woolworths Soft & Spreadable
Woolworths Cholesterol Spread Light
Woolworths Cholesterol Spread
Woolworths spreads typically cost between $2 and $3.80 for 500g.
Woolworths got three stars in most categories, including overall satisfaction, but managed to bump up its score slightly when it earned four stars for value for money.
Woolworths Essentials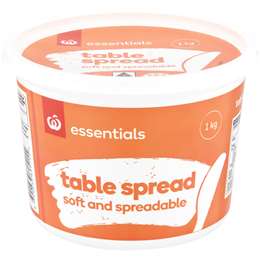 The supermarket currently sells the Woolworths Essentials Table Spread Soft and Spreadable in either a standard 500g or 1kg tub. These come at the affordable price of $1.40 or $1.60, depending on which size you get.
Similar to the Woolworths line, Woolworths Essentials achieved four stars for value for money but finished on three stars in the remaining categories.
ALDI Pure Vita (canola spread)
ALDI has created its own take on canola spread with its ALDI Pure Vita brand, with a spray version alternatively available for cooking or baking. It's available in the standard 500g tub.
ALDI Pure Vita rounded out the results on three stars for most of the factors surveyed, although got four stars for value for money.
Which margarine should I buy?
What do you look for in a margarine when you're planning on enjoying a delicious spread? Whether you're baking, cooking or just spreading it on toast, margarine is the go-to healthier alternative when you're craving that extra dip of butter. But don't just take our word for it. One in three respondents to our survey (30%) said they usually pick the 'healthier' option, with 41% choosing margarine based on certain health benefits like lower in fat or cholesterol.
If you're like one of the 23% of consumers who buy the cheapest or whichever brand is on special, our review shows you can't really go wrong since most brands rated four stars for value for money. The only exception was ALDI Sunnyvale, which scored five stars, and Bertolli and Flora which ended on three. Many of the options are also typically priced around the $3 mark and come in 500g tubs.
Thinking of making the switch to margarine but worried it won't live up to the same tastiness as butter? Then you might want to check out Nuttelex, which rated the best for taste, or other five-star achievers like ALDI Sunnyvale and Olive Grove. Whatever you choose, we hope you find our ratings to be a useful side dish during your next grocery shop.
About the author of this page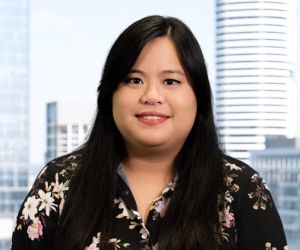 This report was written by Canstar Blue's home & lifestyle journalist, Tahnee-Jae Lopez-Vito. She's an expert on household appliances, grooming products and all things grocery and shopping. In addition to translating our expert research into consumer-friendly ratings reports, Tahnee spends her time helping consumers make better-informed purchase decisions on all manner of consumer goods and services, while highlighting the best deals and anything you need to be aware of.
Online Grocery Shopping Reviews
Picture credits: Olesya Kuznetsova / Shutterstock.com.