Fact Checked
Nuttelex moo-ves to number one in margarine ratings
No matter what you spread on your morning toast, whether it's vegemite or jam, margarine is likely to be the first layer. But the wrong margarine or table spread can leave you with a sour taste, and that's no way to start the day. So, which margarine or table spread brand do Aussies love most?
To find out which brands offer the perfect blend of quality and price, we surveyed more than 1,600 Australian consumers for their feedback on the margarine products they've purchased and consumed within the last three months. Respondents rated brands on taste, texture, ease of spreading, packaging, range variety, value for money, and overall satisfaction. Brands that received the minimum sample size (30 responses) are featured in our report.
Our latest survey showed Nuttelex as the cream of the crop, rating best for overall satisfaction and receiving additional five-star reviews in most other research categories!
Best Margarine & Table Spread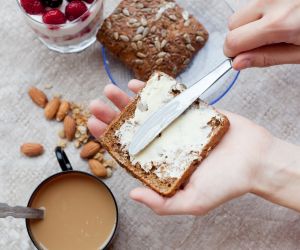 Here are the best brands for margarine & table spreads in Australia, as rated by consumers in Canstar Blue's latest review:
Nuttelex
ALDI Sunnyvale
Olive Grove
Meadow Lea
Flora
Bertolli
Tablelands
Woolworths
Coles
Nuttelex was rated best for margarine with five stars for taste, texture and consistency, ease of spreading, packaging, range variety, and overall satisfaction. Meanwhile, ALDI Sunnyvale got the edge in terms of value for money, achieving full marks, as did Olive Grove for taste. Olive Grove also snapped up full marks for ease of spreading, along with Meadow Lea, Flora, and Tablelands. Meadow Lea and Flora additionally earned top marks for range variety, with Bertolli getting the same result for texture and consistency.
Top Margarine & Table Spread ─ Nuttelex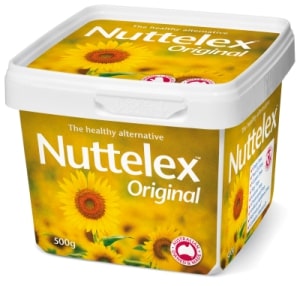 Nuttelex offers several options for people looking for a dairy-free, palm oil-free or kosher margarine. It has also created products that apparently lower cholesterol absorption, plus a variety of products targeting different health concerns, food allergies and intolerances, and preferences. Some Nuttelex spreads include:
Nuttelex With Coconut Oil
Nuttelex Reduced-Fat
Nuttelex Cook & Bake
Nuttelex usually costs around $4.60 for a 500g tub.
Nuttelex achieved a solid five stars in six out of seven categories, namely for range variety, taste, texture and consistency, ease of spreading, packaging, and overall satisfaction. It got four stars for value for money.
What actually is margarine?
A 'true' margarine, according to food standard regulators, contains a minimum of 80% fat (80g of fat per 100g of margarine). This being the case, there are very few 'true' kinds of margarine available in Australia today – most will fall under the category of oil-based, reduced-fat, or another type of 'spread'. Therefore, our customer ratings refer to margarine and table spreads. Ultimately, we're talking about 'that stuff' you put on your toast and sandwiches, which isn't butter.
Is margarine the same as butter?
No ─ margarine is not the same as butter. Margarine is a non-dairy alternative (made from vegetable oils) to butter (which is made from heavy cream separated from milk). In fact, different types of plant-based butter are collectively considered margarine, but if you're looking for a vegan option, keep in mind that the general term for margarine still includes a mix of plant-based and non-plant-based products. In short, the only commonalities that margarine and butter share is that they're both yellow, available as sticks or spreads, and used for cooking and baking.
What do Aussies look for when buying margarine or table spreads?
Whether you're baking, cooking, or just spreading it on toast, our latest survey reveals one in three Aussie shoppers (30%) opt for the 'healthier' option (i.e. light or reduced salt). Two in five (44%) even choose margarine based on specific health benefits, such as reduced salt or low fat. Meanwhile, 20% of shoppers just buy whichever margarine is cheapest.
Which margarine should I buy?
Nuttelex seems to be the go-to pick for margarine, impressing consumers on most fronts. Although ALDI Sunnyvale appears to be the standout buy if you're craving something cheaper and better bang for buck.
If you're like one of the 20% of consumers who buy the cheapest or whichever brand is on special, supermarket labels like Woolworths Essentials, Coles, and ALDI Sunnyvale are among the most affordable. Many of the options are also typically priced around the $3 mark and come in 500g tubs.
Thinking of making the switch to margarine but worried it won't live up to the same tastiness as butter? Then you might want to check out Olive Grove, which got top marks for taste. Whatever you choose, we hope you find our ratings to be a useful side dish during your next grocery shop.
About the author of this page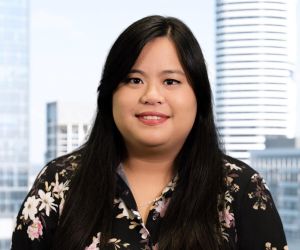 This report was written by Canstar Blue's home & lifestyle journalist, Tahnee-Jae Lopez-Vito. She's an expert on household appliances, grooming products and all things grocery and shopping. In addition to translating our expert research into consumer-friendly ratings reports, Tahnee spends her time helping consumers make better-informed purchase decisions on all manner of consumer goods and services, while highlighting the best deals and anything you need to be aware of.
Online Grocery Shopping Reviews
Picture credits: Olesya Kuznetsova / Shutterstock.com.