Fact Checked
How we rate long life milk
Stocking up on long life milk in the fridge or pantry can be a lifesaver. Whether it's for the family camping trip, 'forgot to buy milk' emergency, or a specific dietary requirement, the long life milk aisle at your local supermarket most probably has you covered. To find out which brands Aussies 'cow' about, we compared the top ones on the shelf.
---
Find more detailed information on our ratings methodology.
---
Top Long Life Milk Brand – ALDI Farmdale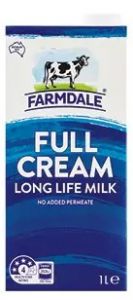 One of many homebrand ranges from ALDI, Farmdale offers a range of dairy products including thickened cream, sour cream, and flavoured and powdered milk. Its long life milk line offers full cream, light, lactose-free, almond, rice, and soy options which come in either 1L or 2L sized cartons. Here is a sample selection from ALDI's long life milk range:
ALDI Farmdale Lactose-Free Full Cream Milk
ALDI Farmdale Full Cream Milk Powder
ALDI Farmdale Skim UHT Milk
Prices for ALDI Farmdale long life milk start from $1.59 for a 1L carton and reach up to $3.09 for 2L.
ALDI Farmdale put away five stars for taste, consistency, packaging convenience, value for money, and overall satisfaction.
What is long life (UHT) milk?
UHT stands for 'ultra-high temperature processing' and is a method of food sterilisation. The milk is heated to higher than 135°C for a few seconds to kill off spores. After this, the milk is 'flash' cooled and homogenised to give it long shelf life. While it provides largely the same nutritional value as fresh milk does, UHT milk can fall short in certain areas, such as having less folate and B-vitamins. Nevertheless — it's cheap, has a long shelf life, and is readily available in times of need, such as power outages.
UHT milk is also convenient for its variety, be it cow's milk, soy, lactose-free, or otherwise. Our latest survey found that the majority of Aussies (77%) purchase long life milk for the convenience of its generous shelf life, followed by taste (11%) and dietary reasons (10%).
What's the difference between fresh milk and long life milk?
The difference between fresh milk and long life milk (or UHT milk) is the processing method. Pasteurised (fresh) milk is heated to 74°C for 15 seconds, while long life milk is heated at temperatures over 135°C for just two seconds.
Compared to fresh milk that undergoes regular pasteurisation, long life milk is treated using a higher temperature to remove more bacteria and heat-resistant enzymes. This is why long life milk has a longer shelf life and can usually be stored unopened for up to six months in a pantry.
How long does long life milk actually last?
Unopened cartons of long life milk can typically be stored in the pantry for up to six months but must be refrigerated once opened. Similar to fresh milk, long life milk needs to be consumed within seven days once opened.
The bottom line on long life milk
Our survey found that one in five consumers (22%) buy whichever brand of long life milk is the cheapest, indicating there are other factors involved when it comes to choosing milk. For example, 34% of shoppers choose milk with the longest expiry date, while 7% choose milk with a particular nutritional value. There's a lot that goes into choosing the right milk, so it's important to do your research and buy a brand you're happy with.
Online Grocery Shopping Reviews
Meet our consumer experts
---
Megan Birot: Home & Lifestyle Editor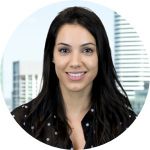 Megan is Canstar Blue's Home & Lifestyle Editor, leading the team that focuses on consumer products and services, ranging from supermarkets and groceries to home and personal appliances and retail stores. She interprets Canstar Blue's bespoke research on the thousands of brands that we compare, rate and review, to help shoppers make better purchasing decisions.
Samantha Howse: Consumer Research Specialist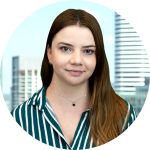 Samantha Howse is Canstar Blue's Consumer Research Specialist, coordinating the consumer research program behind our customer satisfaction awards across Canstar and Canstar Blue in Australia and New Zealand. Sam has earned a Bachelor of Business (Marketing) from Griffith University and, with seven years in market research and 2 years in marketing, she is experienced in survey design, implementation and analysis, coupled with an understanding of marketing principles and best practice.
Picture credits: Zadorozhna Natalia/ Shutterstock.com, / Sea Wave/ Shutterstock.com.