Fact Checked
How we rate fruit spreads & jams
There are few tastier treats than jam, especially when it comes to foods that are considered 'acceptable' for breakfast! From those mini condiments you get in hotels to the big jars you buy from your local supermarket, jams and fruit spreads add a delicious edge to a wide range of foods, whether it's your morning toast, afternoon scone, or weekend baked cakes. Canstar Blue compared the top jam brands on the market, so you can find out which ones are worth getting your fingers sticky for.
---
Find more detailed information on our ratings methodology.
---
Top Fruit Spread & Jam Brand – St. Dalfour
Hailing from the Marmande regions of France, St. Dalfour produces a line of jams with a focus on ethically sourced local fruit and small batch processing to ensure the superior quality of each jar of jam. St. Dalfour uses grape 'must' ─ a sweet by-product of winemaking ─ as a natural alternative to artificial additives and cane sugars. The brand also says no preservatives are ever used. St. Dalfour has a range of up to 20 jams on offer, some of which include:
St. Dalfour Strawberry & Rhubarb
St. Dalfour Blueberry
St. Dalfour Fig Royale
St. Dalfour Heritage Peach
St. Dalfour Marmalade
You can purchase St. Dalfour products from most major supermarkets and grocers for around $5.70.
St. Dalfour scored a sweet victory with five stars for taste, texture and consistency, variety and range, and overall satisfaction. It got four stars for packaging convenience, and three stars for value for money.
Other fruit spread & jam brands
---
Not all jam brands in the market qualify for our ratings (based on minimum survey sample size), but that doesn't mean they're not worth considering. Here are several more brands to check out before making a purchase decision.

Yarra Valley Hilltop
Jim Jam Foods
Drunken Sailor Canning Co.
Barker's
What is jam?
Jam is made by mixing crushed whole fruit with heated water and sugar (and sometimes pectin and an acid) to create a jelly-like spreadable consistency. Jam is usually made using small fruits, including various berries and grapes, plus larger stone fruits such as apricots, peaches and plums.
While sugar is a common ingredient in jam and other fruit spreads, there are also slight differences between the different types of spread:
Jam: contains whole or pureed fruit.
Jelly: is made with fruit juice, rather than whole fruit, which has been squeezed from crushed or cooked fruit.
Marmalade: preserves made with citrus, including the rind, pulp and inner fruit.
Compote: is a simple fruit sauce made with fruit chunks and cooked, to be eaten as a dessert or sauce.
Our latest survey shows strawberry is the most popular flavour of jam among Aussies (43%), followed by raspberry (23%), apricot (11%), plum (7%), blackcurrant (5%) and blueberry (4%). Either way ─ most Aussies aren't too fussy, with 38% having tried multiple brands of jam, although 45% stick to the same brand. As for the reason for picking a particular jam brand, well, no surprises there – 54% like their jam because it tastes the best!
Meet our consumer experts
---
Megan Birot: Home & Lifestyle Editor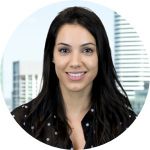 Megan is Canstar Blue's Home & Lifestyle Editor, leading the team that focuses on consumer products and services, ranging from supermarkets and groceries to home and personal appliances and retail stores. She interprets Canstar Blue's bespoke research on the thousands of brands that we compare, rate and review, to help shoppers make better purchasing decisions.
Samantha Howse: Consumer Research Specialist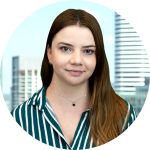 Samantha Howse is Canstar Blue's Consumer Research Specialist, coordinating the consumer research program behind our customer satisfaction awards across Canstar and Canstar Blue in Australia and New Zealand. Sam has earned a Bachelor of Business (Marketing) from Griffith University and, with seven years in market research and 2 years in marketing, she is experienced in survey design, implementation and analysis, coupled with an understanding of marketing principles and best practice.