Bonne Maman rated 'the jam' in latest spread ratings
There are few tastier treats than jams and fruit spreads, especially when it comes to foods that are considered 'acceptable' for breakfast! From those mini condiments you get in hotels to the big jars you buy from your local supermarket, jams and fruit spreads add a delicious edge to a wide range of foods, whether it's your morning toast, afternoon scone, or weekend baked cakes. But which brands of jams and fruit spreads offer the best overall bang for your sticky treat buck?
To find out, we again surveyed over 1,000 Aussie consumers for their feedback and impressions on different jams and fruit spreads they've purchased from a supermarket or grocer and consumed in the last three months. Brands were rated on important factors like their taste, consistency, variety, packaging design, value for money and overall satisfaction. Those which met the minimum required survey sample size of 30 responses are included in the results above.
Our 2020 jam and fruit spreads review features 10 brands, but only one was rated 'the jam' – Bonne Maman! It scored a five-rating for overall satisfaction and in the majority of research categories.
Best Jams & Fruit Spreads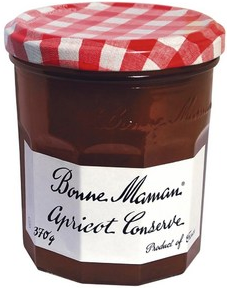 Here are the best brands of jams and fruit spreads in Australia, as rated by consumers in Canstar Blue's latest review:
Bonne Maman
Grandessa (ALDI)
Beerenberg
Barker's
Cottee's
Rose's
IXL
Dalfour
Woolworths
Coles
Bonne Maman moved up from third place in last year's review to scoop up the title of best jam for 2020. It was the only brand to achieve five stars in more than two categories, namely consistency, variety, packaging design and overall satisfaction. Bonne Maman landed on four stars for value for money and taste. Notably, Beerenberg was the only brand out of the 10 to get top marks for taste.
In total, the majority of brands finished on a satisfactory four stars for overall satisfaction, including well-known favourites like Beerenberg, Barker's, Cottee's and last year's winner St. Dalfour, which tumbled to eighth place in our 2020 ratings. Supermarket brands Coles and Woolworths bottomed out on three stars overall.
Jam & Fruit Spread Brands
Bonne Maman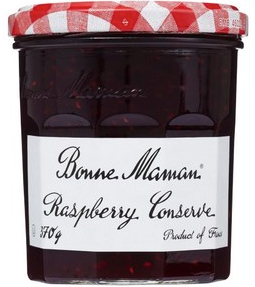 Bonne Maman, which translates to 'wonderful mother' in French, aims to fill your table (and tummy) with fruit spreads that embody the 'savoir-faire' born of a long tradition. That's why its wide range of conserves, jellies, tartlets and fruits spreads are made using authentic recipes and techniques. Bonne Maman offers over 50 flavours of jams and fruit spreads to choose from. A jar of Bonne Maman jam retails for about $5.20 for 370g.
Bonne Maman was rated the best brand for overall satisfaction, consistency, variety and packaging design. It landed on four stars in the remaining categories.
Grandessa (ALDI)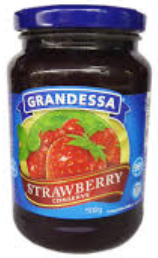 Grandessa is ALDI's signature brand of premium jams and homestyle marmalades, imported from Belgium. Grandessa jam is vegan-friendly, 99% fat free and contains no artificial preservatives and will only cost you $2.50 for 360g at the checkout (exclusively at ALDI).
ALDI scored top marks in the bang for your buck category, but finished on four stars overall and bottomed out in the taste stakes and packaging design with three stars.
Beerenberg
Beerenberg offers a wide range of naturally flavoured and honest-to-taste jams, jellies, marmalades and curds, made from quality locally-sourced ingredients. The brand has been in the business of making table spreads and condiments since 1839 and continues to craft premium products today using farming practices perfected over generations. A Beerenberg jam jar costs about $4.30 for 300g.
Beerenberg scored top marks for taste and packaging design but four stars everywhere else, including overall satisfaction.
Barker's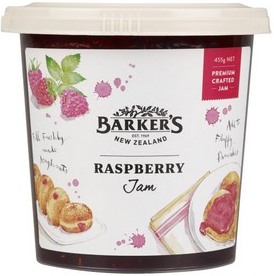 Barker's markets itself as the custodian of traditional jam making practices. The Barker family has processed fruits from their family farm in New Zealand for more than 48 years. Barker's jams are made with fruits, sugar, heat and time- 'nothing more and nothing less'. That's why they're gluten free, preservative free and contain no added colours or flavours. The brand also stocks a wide range of chutneys, jellies, fruit compotes, curds and cooking sauces. A jar of Barker's jam can set you back about $5 for 455g.
Barker's received full marks for variety and landed a four-star rating for overall satisfaction as well as in the remaining categories.
Cottee's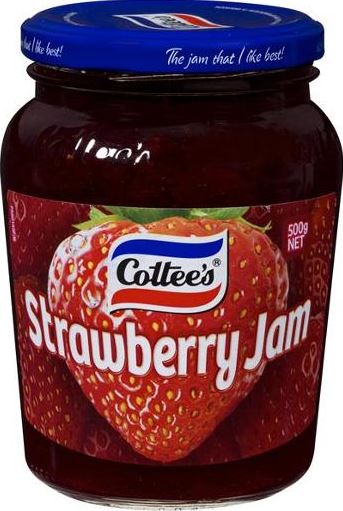 Cottee's offers simple and wholesome jams and marmalades to perfectly pair with your morning toast. Its products are made in New Zealand and contain no added flavours or colours, but come with the added advantage of being affordably priced compared to other brands mentioned in this review. A Cottee's jam jar costs about $2.50 for 500g from any supermarket.
Cottee's achieved a four-star spread across the board, including for taste, value for money and overall satisfaction.
Rose's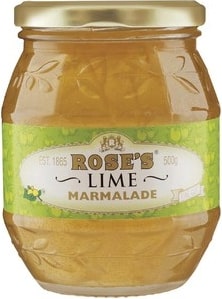 Rose's is one of the original marmalade makers circa 1930s and has kept its original offering to this day. The British brand specialises in premium marmalades, only ever made with citrus fruit using an authentic recipe. Is there a more perfect accompaniment to a hot buttery toast? A jar of Rose's marmalade costs about $4.50 for 500g.
Rose's rated four stars for overall satisfaction and in the majority of categories, except for consistency where it landed on three stars.
IXL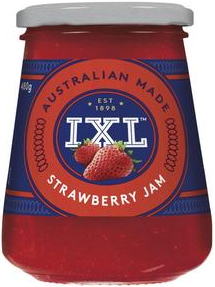 IXL is known for its wide range of jams and marmalades that are jam-packed with flavour and real fruits. The brand has been around for over 100 years and has since branched out its offerings to conserves and sauces. Prices for IXL jam start from $3.50 for 480g.
IXL achieved a clean four-star sweep across the board, including for overall satisfaction.
St. Dalfour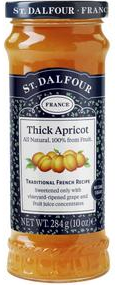 The St. Dalfour brand has been available in Australia for 30 years, from a company whose history of making wines and fruit liqueurs spans more than a century. Its range of fruit spreads is also quite extensive, with more than 15 different varieties, including black cherry, blackberry, royal fig, peach, pineapple and mango, red raspberry, wild blueberry and special seasonal assortments. St. Dalfour fruit spreads are gluten free, with most varieties additionally low GI, and are made with no added cane sugar. Prices for St. Dalfour jam start from $4.50 for 284g.
Dalfour rated four stars for overall satisfaction and in the majority of categories, not including value for money where it finished with a moderate three stars.
Woolworths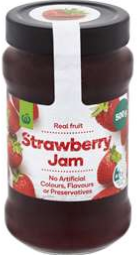 Woolworths has its own range of kitchen and pantry essentials at budget prices, which include a small selection of jams and marmalades. Woolies fruit spreads contain no artificial preservatives, artificial flavours or colours, and cost about $2.50 for a jar of 500g.
Woolworths finished with three stars for overall satisfaction and in the majority of categories, but managed to get one up on value for money with four stars.
Coles
Coles also has its own home brand of budget buys for your pantry, which includes a small line of curds, jams and marmalades in a variety of traditional flavours like strawberry, raspberry, apricot and plum. Prices for Coles fruit spreads start from $2.30 for 480g.
Coles followed the same trajectory as its rival supermarket, scoring four stars in the bang for your buck category, but three stars everywhere else.
Some facts on jams & fruits spreads
When asked the big question – what's your favourite flavour of jam – it was strawberry that took top spot in our survey:
Strawberry: 39%
Raspberry: 20%
Marmalade: 10%
Apricot: 9%
Plum: 6%
Blueberry: 5%
Blackcurrant: 4%
Other: 6%
According to our survey, 27% of consumers always buy the same brand of jam or fruit spread, with almost two-thirds (60%) having tried multiple brands. With only 12% stating that they eat jam every day, it might suggest that it's a condiment regarded as more of a sweet treat rather than a breakfast staple. A third of respondents (32%) worry about the sugar content of jam, with 19% indicating they've tried making their own jam – perhaps with a little less sugar.
About the author of this page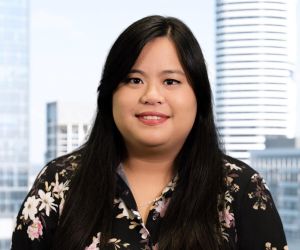 This report was written by Canstar Blue's home & lifestyle journalist, Tahnee-Jae Lopez-Vito. She's an expert on household appliances, grooming products and all things grocery and shopping. In addition to translating our expert research into consumer-friendly ratings reports, Tahnee spends her time helping consumers make better-informed purchase decisions on all manner of consumer goods and services, while highlighting the best deals and anything you need to be aware of.