As one of the biggest streaming services to hit Australian shores, Amazon Prime comes with a big reputation. But is the hype justified? Find out how you can get Amazon Prime Video, what you can watch, how much it costs, and how it compares to Netflix and Stan in this Canstar Blue review.
What is Amazon Prime?
Amazon Prime Video – or just 'Prime Video' – is a streaming video on demand (SVOD) service that is run by Amazon, the massive online retailer. The service has actually been around in some form since 2006, but only in 2016 did Prime Video start to take off when it acquired rights to The Grand Tour, a show featuring former Top Gear hosts James May, Richard Hammond and Jeremy Clarkson. Now it has many shows and films to watch and competes with other streaming services in Australia, most notably Netflix and Stan.
With Prime Video, you can stream content on three devices at once
You can also download shows and watch on the Prime Video mobile app
There is a free one-week trial, no contract, and you can cancel at any time
Is Amazon Prime Video available in Australia?
Yes, Prime is available in Australia. It has been since late 2016, when Amazon first launched its 200-country service. Prime is now available in every country worldwide, with the exception of mainland China, Iran, North Korea, Syria and Crimea.
If you sign up to Amazon Prime, you'll also have Prime Video included in your subscription. Amazon Prime is a membership for $6.99 per month with free delivery and subscriptions to Prime Video, Prime Music, Prime Reading and Twitch Prime (gaming service).
You may also be interested in:
How can I watch Amazon Prime?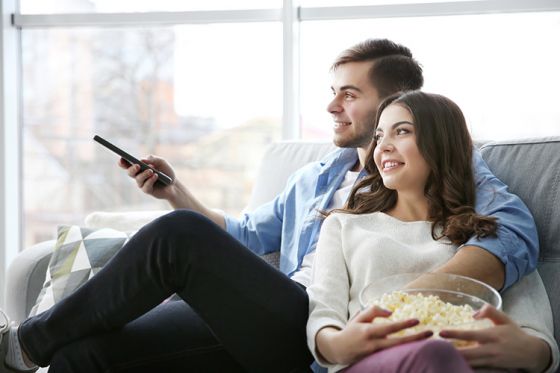 Like Netflix, Amazon Prime is web-based and is able to be watched on pretty much any device that can access the internet. In addition to watching on your web browser, there are a range of compatible devices including:
Certain smart TVs (brands include Sony, Samsung, Panasonic, LG, Hisense and Philips)
Amazon Devices (FireTV/Fire TV Stick, Echo devices with a screen, Fire Tablet)
Xbox One and PlayStation 4
Select Blu-Ray players (brands include LG, Panasonic, Samsung and Sony)
Android and iOS (Apple) devices including phones and tablets (download to app from the Apple App store or Google Play store)
Set-top boxes and media players (including Google Chromecast, Telstra TV and Apple TV)
How much does Amazon Prime cost in Australia?
Prime Video includes a 30-day free trial, and then is only $6.99 per month. Unlike Stan and Netflix, you won't have to choose your subscription type, as there is only one subscription for Prime Video (similar to the Disney+ subscription model). You can also choose a year subscription, (like Disney+) for $59 paid upfront.
If you're a regular Amazon shopper, you might find an Amazon Prime subscription could be more value. At the same price as the Prime Video subscription, you'll also get the free and fast delivery on orders, along with subscriptions to Prime Video, Prime Reading, Prime Music and Twitch Prime, which is a gaming subscription service. Prime Reading gives you access to a huge selection of books, magazines, comics and more, while Prime Music allows you to stream two million songs, ad free.
What shows are on Amazon Prime Video Australia?
Prime Video includes a wide range of shows and movies, but perhaps, much like Netflix, its draw card for many viewers is its selection of Amazon Originals.
As somewhat of a reflection of its cost, Prime's library is much smaller than what you'll get with Netflix. However, there are some exciting shows on Prime that may tickle your fancy, here is a selection of Amazon Originals you can stream on Prime Video:
Jack Ryan
The Marvelous Mrs. Maisel
Modern Love
Mozart in the Jungle
The Tick
Good Omens
Hanna
Jonas Brothers Chasing Happiness
Carnival Row
The Grand Tour
Le Mans
Patriot
Goliath
Fleabag
Sneaky Pete
'I Love Dick'
American Gods
Mozart in the Jungle
The Man in the High Castle
There are many more Amazon Originals on offer, and they are somewhat reminiscent of Netflix Originals in that they are relatively understated shows and feature a broad subject range.

Much like with Netflix in Australia, licences for other non-original shows and movies differs from other countries. Certain shows might be on Prime Video in other countries, but on Netflix or Stan in Australia. Much of this is due to the fact that many studios, particularly in the US, have their own streaming platforms in the US, but need to reach an agreement with a provider in Australia for streaming rights. As an example, the new Star Trek Picard show will stream on CBS All Access in the US, but on Amazon Prime Video in Australia in January 2020.
What movies are on Amazon Prime Video Australia?
Amazon Prime has a large catalogue of movies on offer. Here is a small selection of movies currently streaming on Prime Video:
Jumanji
Love Actually
Top Gun
Transformers
A Quiet Place
Downsizing
Forrest Gump
American Pie
Scream
Sleepless in Seattle
World War Z
Catch Me If You Can
Mission Impossible: Fallout
This is just a very brief selection, but you can see that there is a large cross section of genres. Also consider that rights to films and TV shows change all the time, so it pays to check back in periodically and see if any films have been added on or taken away.
Does Amazon Prime Australia have NFL games?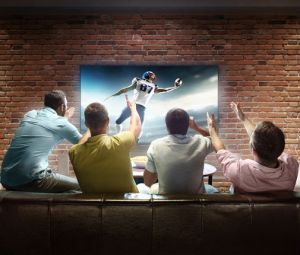 Yes. Amazon Prime and NFL announced its partnership in April 2017. Officially, Amazon now has the rights to 11 Thursday Night Football (TNF) games in the season (airing on Friday mornings Australian time). The NFL has said the games will be available worldwide.
NFL is available for free for Twitch users, a live streaming video platform.
Amazon Prime will simulcast games also aired on the NBC and CBS networks. This comes after Amazon outbid Twitter in 2017, which previously had rights to streaming TNF games on the social network.
How does Prime compare to Netflix and Stan?
As is becoming a theme for Australia, US streaming services frequently water down their products for the Australian market – Netflix and Prime included. Prime is much cheaper, starting at $6.99 a month, while Netflix and Stan start at AUD $9.99 and $10 respectively
However, the price simply reflects the amount of content available – especially in Australia. Currently, Netflix and Stan trump Prime in terms of catalogue size, and arguably in the range of interesting content that people want to binge watch.
Prime has a range of originals much like Netflix, but the shows have not yet garnered enough of a name for themselves yet. Past Amazon Originals didn't quite reach the level of success as Netflix Originals, such as Orange is the New Black and The Crown. However, Amazon is starting to grow its original content with shows such as Jack Ryan and Good Omens causing much more of a stir.
Is Amazon Prime worth it in Australia?
Unless there is something specific you want to watch on Prime, Australian users may struggle to see value, and it's hard to see what's available prior to signing up. However, for the free trial and cheap price, Amazon Prime may be worth a go.
It's hard to argue against Netflix, Stan or even Disney+, however, and even if they cost more than Prime Video, there is no doubt their libraries are bigger and the quality of content is probably – subjectively – more desirable. Amazon Prime Video is one of the newer additions to Australia's streaming landscape, and will need to play catch up.
You might find a bit more value in an Amazon Prime subscription if you do more online shopping, especially considering the price point. All in all, Prime Video is slowly expanding its content and at a cheaper monthly price, you could still find enough value to entice you to sign up.
Stream 50+ Sports with Kayo
Love streaming? Love sports? Kayo is a new streaming platform that provides access to a wealth of sports, from basketball to cricket, motorsports and soccer. Click 'go to site' for more details.
Brand
Subscription Type
No. of Screens

/same time viewing

Advertised Cost^^

/month

Stream over 50 sports, Live & On Demand
Watch on 2 screens at the same time
14 days FREE trial (New Customers Only)

min. cost $25 over 1 month

2

$25

Go To Site

Stream over 50 sports, Live & On Demand
Watch on 3 screens at the same time
14 days FREE trial (New Customers Only)

min. cost $35 over 1 month

3

$35

Go To Site
^^View important information