What is the best time of year to look at buying a new car? Should you aim for the end of financial year, or stalk your local dealership to find out when they have sales to get rid of their excess stock? Here is a quick guide to the best time of year for buying a new car in Australia.
End of financial year sales
June is generally a great time to buy a new car. Dealerships need to meet their sales quotas before the end of the financial year, so they'll be slashing prices and offering lower financing or free services for the car. But this is also the time of year that most people choose to upgrade their car, so the deal you get might not be as big as during other sales.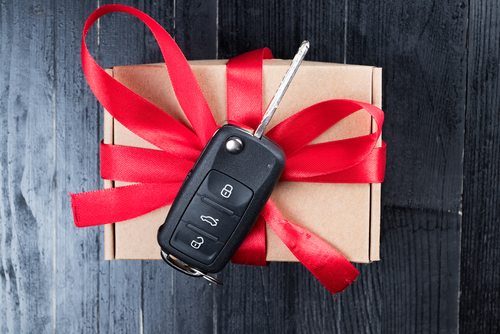 Christmas sales
The holiday frenzy is highly useful. Most people are focused on spending money on presents at this time of year, not cars, so you won't have to fight off other customers. And dealers want to clear as much stock as they can by the end of the calendar year, to make room for next year's models. Christmas is renowned for big sales on luxury models and SUVs in particular. You can usually get a great deal at this time of year.
September/October sales
Kelly Blue Book analyst Tim Fleming says that the model-year changeover typically happens in September or October. Any old stock that didn't get cleared in the previous Christmas sales also has to be removed to make room for this year's latest models. You can save a looooot of money just by buying last year's model instead of this year's. Demo stock can also be great because you're guaranteed a good price and the mileage will still be low.
Last day of the week/month
Salespeople usually work on commission, so a good time to get a deal could be on the last week or day of the month, when they need to make sure they've hit their monthly quota. You can even get a better deal just by going on the weekend, since many dealerships make their salespeople reach weekly quotas.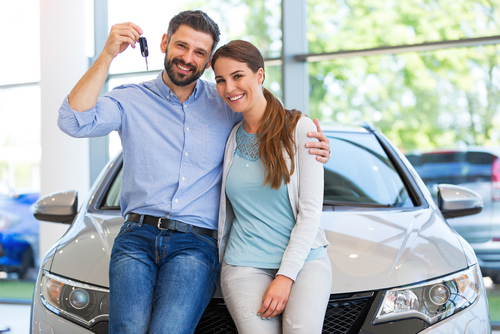 A Sunday in August (surprising news)
TIME Money reported in 2014 on TrueCar's latest study which provided hard data that August is the cheapest month of the year to buy a car. The study, based on sales from 2009-2013, also showed that Sunday was the cheapest day of the week to buy, by almost $1,500 on average. The most expensive months of the year to buy a car were February and March – but Allianz Australia and Cars Guide AU claim these are the cheapest months to buy, especially for Japanese models.
We're not entirely certain about the data. The study shows August has sales for lower amounts, but people buying cars in August are typically buying cheaper models, not necessarily getting a bigger discount.
After a big storm
No, we're not telling you to go buy a hail-damaged car! But lots of people do buy damaged cars at post-storm auctions, which is why if you go to your local dealership after a big storm, you're likely to find a quiet lot with a dealer eager to sell.