Practically all energy companies are entitled under their terms to carry out credit risk assessments for new customers signing up to an electricity or gas market offer. If you're alarmed by the idea of an energy company collecting your credit information, then keep reading as Canstar Blue explains which companies carry out credit checks, what information they collect and what they're allowed to do with it.
What credit information do energy retailers collect?
Energy retailers use credit agencies to obtain your credit information and build a risk assessment profile. This credit information includes:
Identification information
Consumer credit liability information
Repayment history information
Past credit applications
Default information
Payment information
New arrangement information
Court proceeding history
Personal insolvency information
Credit infringement history
Public information
With this information, the credit agency produces a 'credit score' which is then used by the energy retailer to determine your eligibility. Don't worry, you won't need to collect all the above information yourself. All you need to do is give your retailer permission to check your credit history and they will take care of the rest. You will likely agree to this by confirming that you have read and understood the retailer's terms and conditions online. If you join over the phone, the sales consultant will likely ask you to agree.
What is a credit score?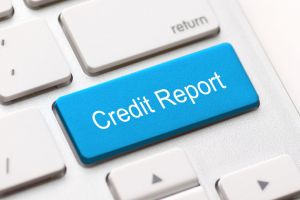 A credit score essentially determines how reliable a person is to repay their debts. Credit scores vary across different agencies, generally ranging from 0 to 1,200 or 0 to 1,100, with a higher number representing a better credit score. One of the most common measurements, the Equifax score, operates on a five-point system ranging from below average to excellent.
Below average: 0-509
Average: 510-621
Good: 622-725
Very good: 736-832
Excellent: 833 -1200
Other notable credit reporting agencies include Experian and Dun and Bradstreet. You can receive a free credit score once per year by contacting any of the below reporting agencies
Equifax – 13 83 32
Dun and Bradstreet – 1300 734 806
Experian – 1300 783 684
All you need to receive your credit score is a few personal details and a couple points of ID. It will take 10 days to receive the results, but you can pay a small fee to receive it faster.
What do energy companies do with credit information?
There are strict privacy rules regarding credit history checks. Energy retailers typically retain your credit information during the application process. After that, the retailer must take 'reasonable steps' to destroy credit information.
Your credit information can only be used to create a credit score for the purpose of determining eligibility. Your personal history cannot be used for any other purpose. For example, an energy company absolutely cannot charge customers with bad credit history a different rate for electricity.
It is also within your right to request access to the credit eligibility information that your energy company holds on you. Simply lodge a request by emailing or phoning your company.
What credit score do I need for an energy plan?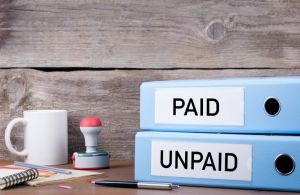 Nearly every energy company in Australia reserves the right to check the credit scores of prospective customers. Retailers don't publish their creditworthiness criteria for obvious commercial reasons, but the general attitude seems to be that they're not particularly picky. Unless you have an absolutely grim credit score and a long history of default payments, then rest assured that an energy company probably won't knock you back.
That said, a few electricity retailers appear more concerned than others about credit checks. Some market offers have explicit credit requirements outlined in their Basic Product Information Documents/Victorian Energy Price Fact Sheets under the 'eligibility requirements' section. Some of the more popular retailers that may request credit checks are:
With this in mind, it seems reasonable to suggest that consumers with poor credit history could miss out on the cheapest energy deals.
It's worth pointing out that retailers are not allowed to deny customers access to a standing offer regardless of their credit score. Credit history checks can only be used to determine a particular customer's suitability for a market contract.
You may also be interested in:
Electricity with no credit checks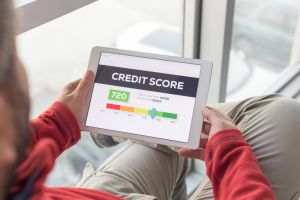 These days, you'd be hard pressed to find an electricity/gas retailer that doesn't conduct a credit check when taking on new customers. There's a misconception that large companies like AGL, Origin and EnergyAustralia don't take the time to credit check each new account, but the reality is that even the big three will have a look at your credit score as part of the sign up process.
That being said, it's unlikely your energy provider is monitoring your credit long term, so if you're simply switching plans it may not be worth your provider's time and expense to assess your creditworthiness.
Of course, don't just assume that your retailer won't look into your credit history. If you have any concerns about a credit check, then ask the retailer about it before making any moves.
How to improve your credit score
To improve your credit score, you generally just need to prove some fiscal responsibility. You can improve your credit score by:
Making rent and bill repayments on time
Reducing credit card limits
Consolidating debts
Paying loans on time
Paying off credit card in full each month
Even if you have a bad credit score, don't let that stand in the way of finding the best deal on electricity and gas. Like we said, it will generally take a lot for a retailer to turn you down. Start comparing energy retailers below.