OVO Mobile Phone Plans Review
NOTE: From June 2020, OVO mobile is now owned by Amaysim. Existing OVO mobile customers (including mobile broadband customers) will be transitioned to a plan with Amaysim. New customers will not be able to sign up to OVO. 
OVO Mobile is fast becoming a telco to watch when it comes to smaller providers. While you'd normally expect generous entertainment bonuses to come from the bigger telcos, OVO Mobile works hard at boosting its SIM-only mobile plans with sports and music extras, giving customers more than just the basics of call, text and data.
The telco has also built a reputation for being a family-friendly provider, with plans designed to be suitable options for kids (and free cyber safety software as an added bonus). With a range of prepaid SIM-only plans on offer, let's take a look at what you can expect from OVO Mobile.
OVO Mobile plans at a glance
OVO Mobile keeps its mobile phone plans simple. You'll have the choice between six prepaid SIM-only plans — and that's it. No confusing contracts or no lock-in options to choose between: just prepaid, bring-your-own-phone plans with the freedom to cancel whenever you want.
If you want to keep in touch with family and friends overseas, several plans feature international inclusions that offer monthly talk minutes to selected countries. If international talk and text isn't high on your list of priorities – and you want a plan with a family-friendly focus and entertainment extras – then OVO Mobile might have the right prepaid phone deal for you.
How does OVO Mobile compare to other postpaid providers?
The following table shows a selection of published postpaid plans on Canstar Blue's database, listed in order of lowest standard monthly cost to highest, then by data allowance, largest to smallest. Use our comparison tool to see all plans available on Canstar Blue's database. This table includes products with links to referral partners.
Here is a selection of postpaid plans from Canstar Blue's database with a minimum of 10GB of data, listed in order of standard cost, lowest to highest, then by data allowance, largest to smallest. Use our comparison tool to see a range of plans from other providers. This table includes products with links to referral partners.
The following table shows a selection of SIM-only postpaid plans with a minimum of 60GB data on Canstar Blue's database, listed in order of their standard monthly cost, from the lowest to highest and then by data allowance, largest to smallest. Use our comparison tool to see plans from a range of other providers. This is a selection of products with links to a referral partner.
What does OVO Mobile offer?
The added extras of data-free sports and radio streaming are where OVO Mobile tends to shine. The telco keeps the national talk and text simple and the data offerings are very generous on all plans. There is a definite emphasis in making OVO Mobile plans family friendly, with free access to internet security a big plus for parents.
| | SIM-Only plans |
| --- | --- |
| Entertainment bonuses | |
| Data-free video streaming | |
| Data-free music streaming | |
| International calls/texts | |
| International roaming | |
| Set-up fees | |
| Data overage fees | |
OVO Mobile network and coverage
OVO Mobile is a Mobile Virtual Network Operator (MVNO) powered by the Optus 4G network, so if you're part of the 97.2% of the population with Optus 4G coverage, you'll be able to pick up a plan from OVO Mobile with no dramas.
Optus is also committed to expanding its network coverage across more regional and remote areas of Australia: so even if you're located remotely, you're likely to have access to Optus's 3G or 4G coverage.
Features and bonuses
All of OVO Mobile's plans come with unlimited standard national text and, with the exception of the Mini plan, they also feature unlimited standard national calls. Plus, all plans include access to OVOPlay, which is the app dedicated to OVO's entertainment extras.
International calls and text: If you want international minutes with OVO Mobile, you'll need to opt for one of the top-three level plans. These feature international call inclusions ranging from 100 to 1,000 minutes, limited to OVO Mobile's 32 most dialled countries (including New Zealand, China, India, the UK and USA). If you go over your included minutes, or want to make international calls to other countries (or if you're on one of the smaller plans without international call inclusions), you can add on OVO Extras. This allows you to buy an amount of credit that can be used for international calls and text, but you'll need to check the international rates to work out how much credit you'll need to add on.
Add-on data: You can easily top up your data if you run out before the 30-day cycle is up, with packs starting at $5 for 500MB.
Data-free sports streaming: OVOPlay is the telco's jewel in the crown: you can stream a range of different sports, data free, through the OVOPlay app, with every OVO Mobile plan including access to this feature. OVO Mobile has a range of sports partners, including Water Polo Australia and several different motor racing leagues (such as  the 400 Thunder drag racing series).
Data-free music streaming: In addition to sports coverage, the OVOPlay app includes data-free streaming access to radio stations across The Hit Network and Triple M.
Cyber security: OVO Mobile has partnered with cyber security provider Family Zone. Thanks to this partnership, every OVO customer will receive access to this service, which includes protection for one mobile device. This is great news for parents, as Family Zone allows users to block inappropriate content, manage their child's screen time, and restrict access to social networks, games and more.
International roaming: Heading overseas? You can keep using OVO Mobile on your travels — simply add on OVO Roaming credit, and you can continue using your device while travelling. You'll need to check the global roaming rates to determine how much you'll be charged to use your device in your destination country/countries, and how much credit you'll likely need to buy.
Individual products
OVO Mobile Mini prepaid plan
Promoted as a great starter plan for kids, the Mini plan gives you 2GB of data, unlimited standard national SMS and MMS, 500 minutes of standard national calling, unlimited data-free streaming on OVOPlay, and free access to Family Zone cyber safety.
OVO Mobile Mini Plus prepaid plan
If you'd rather start your kids with a plan that offers unlimited standard national calls, the next plan up – the Mini Plus – offers all the same extras as the Mini, but with unlimited standard calls in Australia. You'll also get 4GB of data, access to OVOPlay, and Family Zone cyber security.
OVO Mobile Small prepaid plan
The Small plan is another good option for kids or light phone users, with unlimited standard national talk and text, OVOPlay access, and Family Zone cyber security access. You'll get even more data with 10GB in total to use over 30 days, which is a good amount of data for basic web browsing.
OVO Mobile Medium prepaid plan
Want even more data? The OVO Medium plan offers a very generous 30GB of data, which is a great amount of data for web and social media browsing, plus a bit of music and standard definition video streaming. You'll of course get unlimited standard national talk and text, access to OVOPlay, and Family Zone cyber security. This plan also gives you 100 international minutes to the 32 most dialled countries listed on the OVO website.
OVO Mobile Large prepaid plan
Jumping up in price gives you more data and international call minutes and the Large plan offers a reasonable 35GB of data. You'll also get 600 international minutes to the most dialled countries. All of this is in addition to the unlimited standard national talk and text, entertainment, and cyber security bonuses.
OVO Mobile Extra Large prepaid plan
The top-level OVO plan – the Extra Large plan – gives you 1000 international minutes to OVO's most dialled countries, plus a considerable 40GB of data to use over 30 days. This is all in addition to the unlimited standard national talk and text, free streaming on OVOPlay and Family Zone cyber security.
OVO Mobile contact details/customer support
Need some help with your OVO Mobile plan or service? The telco offers several contact and support options, including:
How does OVO Mobile compare?
OVO Mobile isn't the only telco offering Optus network coverage at lower prices. The following providers also use parts of the Optus 3G and 4G network.
Is OVO Mobile a good deal?
OVO Mobile is one of the few smaller telcos with added extras to rival those of Telstra, Vodafone and Optus. The ability to stream sports and radio networks, data-free, is a great value add – especially if you're a big fan of motor sports. OVO Mobile does have an obvious dedication to providing good value and extras to customers, especially when it comes to plans for kids. The addition of free Family Zone cyber security is a definite draw card for parents, especially when navigating the difficulties of choosing your child's first phone plan.
Not only does the telco provide great extras and incentives for families, but the plans themselves offer solid and uncomplicated value for money. With the lowest plan starting at $9.95, and the most expensive plan at $49.95, OVO Mobile does have some tempting plans available. If you have friends and family overseas, selected plans do feature international minutes, but keep in mind that various rival telcos include unlimited international text and calling with plans. It's definitely something to consider if you do phone overseas frequently, as you might find OVO's offerings a bit restrictive.
Overall, it is hard to beat OVO Mobile when it comes for value for money, with those extra add-ons a very attractive addition to the mobile plans. If you're looking for prepaid plans, OVO Mobile is definitely worth considering.
Related articles
About the author of this page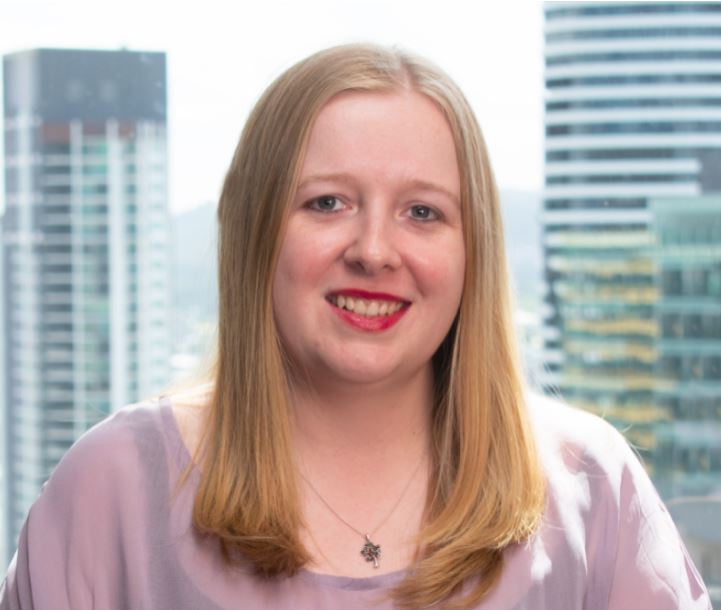 This page was written and is regularly updated by Canstar Blue's Telco Specialist, Emma Bradstock. An expert in all things phone, internet, gaming and streaming, Emma helps to make complicated subjects easier for readers to understand, as well as covering the latest news and reviews across the telco industry. She's passionate about helping consumers make better-informed telco choices and highlighting the next best deals.