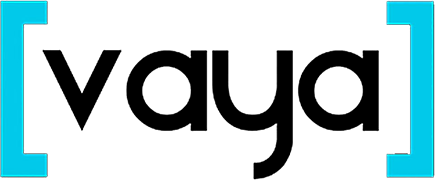 Review of Vaya mobile phone plans
Vaya is an Australian mobile service provider which utilises an online-only business model to deliver you cheap, value-packed phone plans. Vaya operates as a mobile virtual network operator (MVNO) and uses the Optus 4G mobile network – which covers 98% of Australia's population – to deliver you super-quick data speeds.
Vaya has a glowing reputation for rock-bottom prices, great value and regular promotions, including a first-month free sign-up offer that includes a free SIM card and delivery. Whilst good value has always been the telco's strength, Vaya has struggled with many complaints of poor customer service in the past. However, its recent acquisition by Amaysim in January 2016 – a company famed for its customer service – has already led to a huge decrease in the number of complaints recorded to the industry watchdog.
With several different postpaid plan options to choose from, let's take a look at exactly what Vaya brings to the low-cost telco table.
Compare mobile phone plans
What does Vaya offer?
In recent times, Vaya has simplified its plan range into five different options. The base 'Power' plan comes with a fixed amount of call credit and unlimited SMS, whilst the larger 'Unlimited' plans – which include unlimited standard calls and texts – are available in S, M, L or XL varieties. Here is a breakdown of Vaya's five phone plans.
The Unlimited S plan holds the honour of being Australia's cheapest unlimited phone plan, coming in at just $16 per month! In general, Vaya also have a 'Price Beat Guarantee' to ensure you're getting the best deal. If you spot a plan you think offers better value, get in touch with Vaya and they'll set you straight.
|   | Power Plan | Unlimited S | Unlimited M | Unlimited L | Unlimited XL |
| --- | --- | --- | --- | --- | --- |
| Price/month | $18 | $16 | $22 | $26 | $36 |
| Standard calls | $650 | Unlimited | Unlimited | Unlimited | Unlimited |
| SMS & MMS | Unlimited | Unlimited | Unlimited | Unlimited | Unlimited |
| Data | 1.5GB | 1GB | 2GB | 3GB | 8GB |
Source: Vaya website
Like many MVNOs, Vaya's plans are all month-to-month postpaid options, which is great because it means you're not locked into a contract and can easily jump ship if you're not entirely satisfied. You can also choose to pay for 12 months up front at a discounted price, with the savings ranging from $1-$3 per month. Let's dive in, in more detail.
Vaya $18 Power Plan
A somewhat unique straying from Vaya's unlimited plans, the Power Plan still packs a lot in. Think of it like the rogue stepchild in the family. While you don't get unlimited calls, $650 is still a hefty amount of included value. Calls are billed at 99c per minute, and flagfall is 35c, which is slightly lower than the norm of 40c. A standard two minute phone call will cost $2.33, which means you could potentially make over 63 10-minute long phone calls per month! 1.5GB is also handy here and more than makes up for the lack of unlimited calls.
Vaya $16 Small Plan
It's ironic that a cheaper plan has unlimited calls, but with this Vaya plan you get only 1GB of data. Don't get us wrong, that's still supreme value, but we suspect that choosing between the Power Plan and the Small Plan would be really hard. As mentioned earlier, this plan holds the distinction of being the cheapest unlimited plan out there. If your data needs aren't excessive, then this is a fantastic 'bang for buck' plan.
Vaya $22 Medium Plan
An extra $6 will see a doubling of your data inclusions, which is great value. We're stepping into the midrange area of Vaya's phone plans now, and they keep managing to up the ante in the value stakes. Another bonus with Vaya's phone plans is that there are no set-up fees or hidden costs – what you see is what you get.
Vaya $26 Large Plan
Large in inclusions, but low in cost, the Large Plan really makes a case for itself for you to jump up into this plan. For $4 more, you'll get an extra 1GB of data, bringing the total to 3GB. Your boring commute of staring out the window looking at drab buildings could be a foregone pastime with this plan, plus you'll likely have enough left over on the weekends to make finding that hidden café in the city a bit easier.
Vaya $36 XL Plan
A jump of $10 will see your data inclusions skyrocket. With this plan you'll get an extra 5GB of data, bringing the total to 8GB – that's massive. For less than $40 a month, you can be streaming and gaming with the best of them. Make your commute whizz by with this plan. Unlimited calls and texts also mean you won't be screaming internally when your weekly chat to Grandma exceeds three hours of talking about her loud neighbours next door.
How does Vaya compare to other providers?
As you may have gathered, Vaya offers supreme-value yet low-cost phone plans for a fairly wide variety of budgets. Let's see how their plans compare to the competition:
$16 Small Plan and $18 Power Plan Compared
As they are so close in price, we figured it'd be good to bundle the Small and Power plans together just to see how they fare against other providers. As you can see below, Vaya really is the cheapest plan to offer unlimited calls and texts. Dodo comes close, though, but its $24.90 set-up fee is prohibitive. Jeenee Mobile also does well, offering more data but less call value and with an off-putting $10 set-up fee. For Vaya to have two budget plans that outdo the competition is impressive.
$22 Medium and $26 Large Plans Compared
As far as 2-3GB plans go, it's hard to go past Vaya. These plans are also cheap in price, so we've bundled them together to see how they can tackle the opposition together. They are the cheapest plans to offer unlimited calls and texts and 2 and 3GB of data respectively. Again, Jeenee Mobile is hot on Vaya's heals, offering somewhat of a compromise between the two of Vaya's plans. SpinTel also rounds out the group and its $10 set-up fee makes the total upfront cost dearer than the other three by quite a margin.
$36 XL Plan Compared
Again, Vaya comes up trumps. For less than $40, you can't go past Vaya with its massive 8GB of included data. At this level, Vaya competes with Jeenee Mobile again, who have an interesting combo of data and other inclusions. With Jeenee, the plan is ordinarily only 6GB, with a 2GB bonus. It also includes 300 minutes of international calls. If you're calling overseas a lot, then Jeenee's plan here may be for you. Rounding out the list are TeleChoice and Amaysim who each fall behind in the data and price stakes.
Is a Vaya mobile phone plan right for me?
Vaya offers supreme value across all of its plans, with no gimmicks, no confusing bonuses and no sneaky upfront charges. If you're in the market for a cheap, unlimited phone plan, then it's hard to ignore Vaya. They have some of the cheapest unlimited plans in Australia, and they stand out from the crowd.
After their customer service woes of yesteryear, many people might have been turned off by them, but it is evident Vaya have patched things up and moved on with some kick-butt no-contract phone plans. If you can get over their previous problems, then we suspect you'll be very happy with what they have to offer.