This deal is no longer publicly available. Please treat information below as historical only.
Alinta Energy has gone back to the drawing board and replaced variety with simplicity, only offering one or two electricity products in each state that it serves. But while the number of plans from Alinta Energy has dwindled since regulatory changes in July 2019, households may find solace in its new 'No Fuss' offering. As discounts now seem a thing of the past with Alinta, what does the No Fuss plan offer as a replacement, and is it really as simple as advertised? Let's find out.
What is the Alinta Energy No Fuss plan?
The 'No Fuss' is Alinta Energy's variable rate plan, available to customers in South Australia. This product has no exit fees or any confusing discounts, just reasonable electricity usage and supply rates, making it an energy deal that's not only quite competitive, but easy to understand.
Alinta Energy's No Fuss plan comes as a no lock-in contract, and gives customers the option to receive bills monthly, as well as quarterly. While there is no benefit period, it may be worthwhile setting a date in your calendar after 12 months to review the plan's base rates as they may have increased since joining.
How does Alinta Energy's No Fuss compare to other plans?
With numerous energy providers throughout Australia, you can compare Alinta Energy's No Fuss to various other plans in your state by following the links below. If you're chasing a range of quotes in your area and for your circumstances, use our free comparison tool.
Is Alinta Energy No Fuss a lock-in contract?
The No Fuss plan from Alinta Energy is not a lock-in contract, and given that it has no exit fees, you are free to leave at anytime without incurring any breakaway costs. Most energy plans in the market won't lock you into a contract, however it's always a nice idea to check the fine print before signing up.
Will Alinta Energy's No Fuss rates change?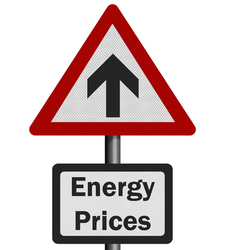 Given that No Fuss is a variable rate plan, electricity and gas rates can change at any time, provided that Alinta Energy gives you notice. This means the usage and supply charges your household pays for electricity and gas can vary at Alinta Energy's discretion.
If you remember to compare your options every year or so to ensure the usage and supply rates are still competitive, the No Fuss plan could be a great fit. Conversely, if you're more of a 'set and forget' type, then you may find better value in finding an energy plan with fixed rates, as you won't need to stress over any rate rises for a while. But just remember that even fixed rate plans generally come with a 12 or 24-month benefit period, meaning once the period has ended, you may need to call your retailer and renegotiate or switch to a new plan.
Is Alinta Energy No Fuss available with solar?
While Alinta Energy does have options for customers with solar panels, its feed-in tariffs aren't exactly the most generous on the market. Below are the solar feed-in tariffs that come with the No Fuss plan in each state it's available in:
Does Alinta Energy No Fuss have GreenPower options?
Currently, the No Fuss plan does not offer any GreenPower options. As far as 'green' energy providers go, Alinta doesn't score very highly, so if you're after an environmentally-conscious retailer, you may wish to look elsewhere. You can read more about Australia's greenest energy providers here.
Alinta Energy No Fuss Natural Gas
Only South Australians have access to natural gas on the No Fuss plan. The 'Home Deal' and 'Fair Go' natural gas products are available to Victorian and Western Australian customers respectively. Looking for a natural gas plan? Visit our gas comparison page here.
Alinta Energy No Fuss Fees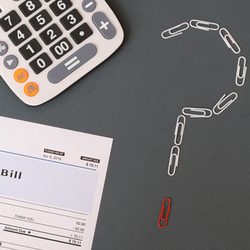 Though Alinta Energy's No Fuss plan has no exit fees, you may find that connection, disconnection and reconnection fees apply. Overall, the No Fuss plan is pretty fee-free, so you won't find any:
Credit card fees
Late payment fees
Paper bill fees
Is Alinta Energy's No Fuss right for me?
If you're chasing a no-nonsense energy plan without any confusing discounts or gimmicks, then Alinta Energy's No Fuss could be worthy of your attention. Alinta's straightforward approach to energy and competitive electricity rates make it a great choice for Aussies who aren't really that fussed on dealing with their power company on a regular basis.
Again, you'll still need to be wary of this plan's base rates changing over the course of a year or two to make sure that you're still getting a good deal. With flexible billing and payment options, choosing Alinta Energy's No Fuss plan might be incredibly convenient for those who prefer to pay their bills in monthly doses, as opposed to being slapped with a large invoice every quarter.
Remember, there are plenty of fish in the sea when it comes to energy deals, so why not have a look at what's on offer in your area by jumping onto our comparison tool below.

Image credits: Chones/Shutterstock.com, Becky Stares/Shutterstock.com, tommaso79/Shutterstock.com