From stamp cards at your local coffee shop, to coupons for buy one get one free pizza from your local joint, there's no questioning that at times, we can be total suckers for rewards. So, when your energy provider starts offering up discounts on electronics and cheap tickets to the zoo, it can be easy to jump on the horse and declare it the best thing ever. Alinta Energy has done just that, giving customers access to a variety of discounts in a range of spending areas. Canstar Blue takes a look at Alinta Energy Rewards to find out whether it's really worth signing up for.
What is Alinta Energy Rewards?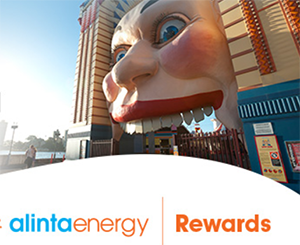 Alinta Rewards is a loyalty program run by Alinta Energy that providers its customers with access to a range of discounts on anything from movie tickets to once-in-a-lifetime experiences. Partnering with the loyalty program provider Neat Ideas, the energy retailer has set up the initiative to "cut the cost of fun things you don't do every day".
The program is entirely online, meaning that if you haven't already, you'll have to set up your online profile with Alinta Energy. But once you're on 'My Account', you'll be able to access the rewards page quite easily.
How can I sign up to Alinta Rewards?
To access Alinta Rewards, you'll need to have your Alinta 'My Account' set up. The rewards scheme doesn't work through phone orders or through an app, so your only option is hopping online and finding the deals yourself.
If you've never signed in to your online Alinta profile, you'll need to use your customer number, which you can find on your latest energy bill or by phoning up the retailer. There's no additional sign-up to the rewards program after that – you'll be able to navigate straight to the page and start browsing instantly.
Compare Alinta Energy Plans
What do you get with Alinta Rewards?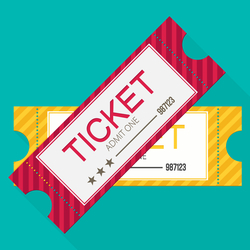 According to the Alinta website, you'll receive varying degrees of discounts in four main spending areas:
Up to 45% off movies
Up to 30% off attractions
Up to 5% off shopping
Up to 50% off electronics
What makes Alinta Rewards different to other 'give back' initiatives from energy providers is that it markets discounts on fun and frivolous products before those 'everyday savings'. Things like tickets to attractions and jewelry vouchers are emphasised on the website, with no reference to discounts on everyday spending items. Some examples listed on Alinta's website are discounts to Luna Park in Sydney, gift cards for Rebel Sport or SuperCheap Auto, plus discounted Sony and Moki electronics.
How it then works is that you'll pay the discounted price for a physical or PDF gift voucher which can be used to complete the transaction at the specific movie, attraction or retailer's end.
How can I redeem my Alinta Rewards?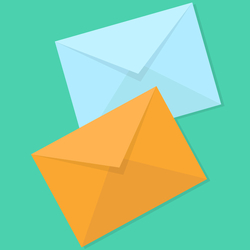 If something catches your eye and you're ready to make a purchase, keep in mind that there are two routes you can go down to redeem your tickets:
Get emailed an eVoucher: For those that are comfortable relying on their phone to present tickets, Alinta offers the option to have your tickets or voucher sent to you via email. It generally recommends at least 30 minutes for the email to come through, but it could also take a number of hours in peak times.
Receive hard copy tickets: If email doesn't really suit you, or if you just prefer the reliability of hard copy tickets, Alinta Rewards offers the option to have your tickets sent to you via Australia Post for all orders, for a fee. Alinta suggests ordering your tickets at least 5 days before you're planning on redeeming your voucher to provide enough time for them to arrive in the mail.
If you're missing your email or hard copy tickets, check your bank account for a charge from the rewards program provider, which should come up as 'Neat Tickets'. If you've been charged and have yet to receive your purchase within a reasonable time frame, contact Alinta or Neat Ideas.
Is Alinta Rewards available to everyone?
Alinta Rewards is available to all customers that have signed up to an Alinta Energy plan, regardless of the plan or state in which they're in. Unlike some other rewards programs which only give access to certain customers, Alinta ensures all of its customers are able to enjoy the rewards the provider has on offer.
Are there any catches to Alinta Rewards?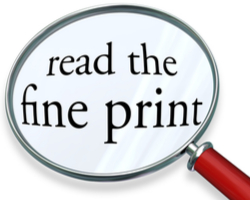 Alinta Rewards is completely free – unless, of course, you count the price you're paying for your electricity or gas. As far as any catches go, things will probably be straightforward to people that are familiar with how coupons work. But there is a serious point to the energy costs. No rewards programs are likely to be worth it if you're paying way more for your service than you need to, so make sure you're getting a good deal on your power from Alinta and then Alinta Rewards will be a nice little bonus.
Before making any purchases, it's best to check the fine print so you're aware of any expiry dates or hidden fees associated with whatever voucher or product you're buying. Alinta does mention that some tickets require the purchase of at least two, and that if you opt to receive hard copy tickets, you'll be paying for postage as well.
Other rewards programs:
Is Alinta Rewards really worth it?
Depending on how you choose to look at it, Alinta Rewards can either be an angel, or devil, on your shoulder. While there's no questioning the validity of the discounts, it's worth questioning whether or not you need whatever is on offer. Discounts and vouchers are only really worth it if they bring savings on something you would have been interested in doing in the first place.
In the case of Alinta Rewards, the discounts usually aren't on everyday items – like groceries or fuel, for example – meaning you probably won't be pocketing extra money at the end of the day. However, if you already go to the movies every week, getting almost half off your tickets doesn't sound like a bad move at all.
It's probably not a good idea to switch to Alinta Energy based on its rewards program alone, but that's not to say the provider isn't worth a look when comparing what competitive plans are offer in your area. Get started below.
Image credits: Artisticco/shutterstock.com, Mix3r/shutterstock.com, iiierlok_xolms/shutterstock.com, iQoncept/shutterstock.com