As any power bill-payer will tell you, electricity prices have been on the up and up for some years now. But what's the solution? Well, following the recommendations of the Australian Competition and Consumer Commission's (ACCC) 2018 inquiry into electricity prices, the government has moved to introduce what's being called a 'Default Market Offer'. But what is it, how does it work, and what does it mean for you?
The default offer will essentially serve as a price cap for electricity. While some see this as a great way to lower power bills, others remain concerned that it's a shift towards price re-regulation, in a way that will restrict competition in the market. Either way, the Default Market Offer will have an impact on the price of electricity and the way we shop around for better deals. It's still hard to know exactly how the Default Market Offer will play out, but for now we have put together this guide to walk you through everything we know so far.
What is the 'Default Market Offer'?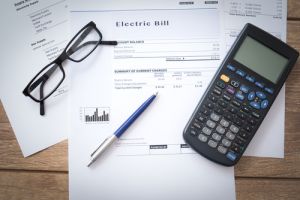 The Default Market Offer is an electricity tariff set by the Australian Energy Regulator (AER). The default price is the maximum price that electricity retailers will be allowed to charge customers for electricity. It will also serve as a form of 'safety net' for consumers, ensuring that loyal customers who stick with their retailer are not exploited by expensive Standing Offers once their original deal comes to an end.
A different default price is set for each distribution network and will be based on "the efficient cost of operating in the region, including a reasonable margin, as well as customer acquisition and retention costs".
The change comes after the ACCC's Retail Electricity Price Inquiry (REPI) report was published in July 2018. The report found the current electricity retail market is overly confusing, making it too hard for consumers to shop for a better deal. Further, customers that choose to stay with the same retailer are being slugged with a 'loyalty tax' through non-discounted Standing Offer rates.
The government has also moved on another ACCC recommendation to introduce a separate 'Reference Bill'. A different reference bill will be set for each electricity network and will serve as a benchmark for retailers when promoting discounts and savings, making it easier for households to compare electricity deals.
Compare Electricity Plans
Why is this happening?
Traditionally, customers have had a choice between two types of electricity contracts – Standing Offers and Market Offers. Market Offers are set by the energy retailers themselves and often include big discounts and incentives for customers. Standing Offers, on the other hand, are your bare-basic electricity deals, with no discounts. They are generally much more expensive than Market Offers, and so are only intended to be used as the fall-back option when a customer's electricity deal lapses.
While retailers are supposed to contact customers before their Market Offer ends – and they end up paying more – many Australian households are left on Standing Offers and are unwittingly paying much more than they need to for electricity. The difference between the most expensive Standing Offers and the cheapest Market Offers on the Canstar Blue database at the time of writing are shown below.
Savings of switching from most expensive Standing Offer to cheapest Market Offer
| State/Territory | Annual Saving |
| --- | --- |
| Victoria | $1,656.27 |
| New South Wales | $1,079.95 |
| South Australia | $1,052.78 |
| SE-Queensland | $978.04 |
| ACT | $455.55 |
*Figures calculated using estimated annual pricing for three-person households at selected postcodes in each state, October 2018. Use our comparison tool above for quotes in your area.
What's the difference between the Default Offer and existing Standing Offers?
Default Market Offers will be similar to existing Standing Offers, however the default price will be set by the government and is expected to be lower than the standing price. This way, customers not signed up to Market Offers may still receive a 'decent' deal electricity, making it harder, in theory, for the retailers to exploit loyal customers, although they would dispute this as a tactic anyway.
As for the Reference Bill, it is intended that a shared benchmark will provide much needed clarity to electricity price comparisons. In particular, when a retailer promotes a headline discount, it must be calculated from the Reference Bill price. This overcomes the issue of large and potentially misleading discounts that may actually hide inflated electricity rates.
How much will I save with the Default Market Offer?
It's expected that the regulated default offer will save households between $105 and $165 per year, depending on their state and electricity network.
Savings of switching from Standing Offer to Default Offer
| State/Territory | Annual Saving |
| --- | --- |
| Victoria | $165 |
| New South Wales | $105 |
| South Australia | $140 |
| SE-Queensland | $106 |
Source: ACCC Retail Electricity Price Inquiry p. 368
While these are some impressive savings, only a few customers remain on Standing Offers today. The savings are much less impressive for the average Market Offer customer.
Savings of switching from Market Offer to Default Offer
| State/Territory | Annual Saving |
| --- | --- |
| Victoria | $11 |
| New South Wales | $22 |
| South Australia | $17 |
| SE-Queensland | $24 |
Source: ACCC Retail Electricity Price Inquiry p. 368
Of course, these are just predictions for the time being. It is hard to know exactly how much the Default Market Offer will save you until prices are finalised at the end of April 2019.
Am I affected by the Default Market Offer?
The Default Market Offer only affects customers in states on the National Energy Market – that is South East Queensland, New South Wales, the ACT, Victoria and South Australia. Tasmanian businesses will also benefit from the new default offer, however residential customers will miss out.
Different rules and regulations apply in the Northern Territory and Western Australia, so the new default offer won't apply in these jurisdictions.
When will the Default Market Offer come into effect?
The default offer prices are expected to be finalised by 30 April 2019, and come into effect on 1 July 2019. The default price will be reviewed each year and adjusted to reflect any changes in the market. The reference bill will also be released around mid-2019.
Are there other ways to save on power?
If all goes to plan, the default price will see some welcome relief for many electricity customers. With that said, shopping around and comparing offers remains the best way to reduce your power bill. As we have highlighted, the difference between the cheapest and most expensive electricity deals can be in excess of $1,000 a year, meaning you could be paying too much for electricity if you haven't compared retailers in a while. You can act now and find the best electricity company and deal for you, using Canstar Blue's customer satisfaction ratings and price comparison tool.