Canberra does things a little differently to other parts of Australia when it comes to power. For starters, electricity prices are regulated – which means the government determines exactly what you pay (fitting for a city full of politicians and bureaucrats). Regulation certainly has its benefits, however, as customers in the ACT generally pay less than households in most other parts. But the downside to regulation is that only a few electricity retailers want to operate in the ACT, so customers are fairly limited in their options. But that's not to say you can't save by shopping around and being energy savvy. In this article, Canstar Blue discusses everything you need to know to find a great deal on electricity in the ACT.
Canberra Electricity Providers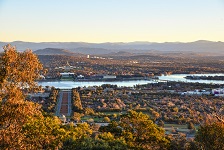 There are only three residential electricity providers operating in Canberra and the ACT. They are:
ActewAGL
Origin Energy
EnergyAustralia
Business electricity customers, however, have seven electricity retailers to choose from. In addition to the three listed above, business customers can choose from:
Alinta Energy
ERM Power
Powerdirect
Simply Energy
While there are other options, ActewAGL supplies the vast majority of residential electricity customers in the ACT. However, with increased competition from Origin Energy and EnergyAustralia – plus more to come (potentially) in the future – it's important to regularly compare offers to make sure you're getting a good deal.
ActewAGL Canberra
ActewAGL is a joint-venture between the ACT government and AGL – one of Australia's largest energy companies. ActewAGL dominates the ACT residential market, with a market share of 91%. ActewAGL is also the distributor for the majority of the territory, responsible for maintaining the poles, wires, meters and all the other components that make it possible to deliver power to your home.
Origin Energy Canberra
Origin Energy has the widest range of energy products in the ACT, with three discounted market offers called Bill Saver, Maximiser and Saver.
Bill Saver: 5% discount off usage and supply charges
Origin Saver: 10% off usage charges when you pay your bill on time
Origin Maximiser: 14% off when you pay your bill using direct debit
EnergyAustralia Canberra
EnergyAustralia has two market offers available to ACT customers – Flexi Saver and Anytime Saver. The Flexi Saver has a 11% discount on usage charges when you pay your bill on time. The Anytime Saver has a smaller discount of 8%, but you're guaranteed to receive this regardless of when or how you pay your bills.
Canberra Electricity Prices
Electricity prices in Canberra and the ACT are government-regulated, meaning that a regulator sets the maximum price electricity companies are allowed to charge their customers. Retailers are, however, still allowed to offer cheaper 'market offers' which may include discounts and other sign-up incentives.  The below table shows the biggest discounts currently offered by Canberra's three electricity providers.
| Retailer | Deal | Discount | Condition |
| --- | --- | --- | --- |
| ActewAGL | Home Saver | 12% | Pay bill on time |
| EnergyAustralia | Flexi Saver | 11% | Pay bill on time |
| Origin Energy | Maximiser | 14% | Direct debit bills |
Source: Respective retailer websites, December 2017.
Additional discounts may be available to customers who also purchase gas through the same energy company. Keep in mind that discounts sometimes don't tell the whole story – deals with seemingly generous discounts can mask higher rates, potentially costing you more. This is why it's important to closely review Energy Price Fact Sheets before signing up to a new energy deal.
Latest figures from the Australian Energy Regular (AER) show that just 21% of households in the ACT are on a market electricity contract, meaning 79% remain on standard regulated contracts. Chances are that these people could save by switching to a market offer that best meets their needs.
Canstar Blue doesn't yet compare electricity providers in the ACT, but you can see how these retailers compare just across the border with our New South Wales price comparison table.
ACT Electricity Deals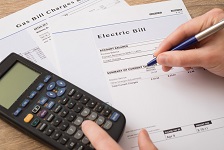 Although prices are regulated in the ACT, households in Canberra can still choose their electricity tariff, provided they have a suitable meter installed. An electricity tariff refers to how customers are charged for power. You could pay the same rate for all your electricity usage (single rate), or pay different rates for different levels of usage (block rate). You could also pay different electricity rates depending on the time of day (time of use tariff). Choosing the right tariff for your specific energy usage habits is crucial to getting the best deal possible.
ActewAGL, EnergyAustralia and Origin Energy all offer these tariffs. They also have a controlled load option, which charges customers a low rate for high-use appliances (such as hot water) on dedicated networks.
Understanding your electricity bill
Everything we have just told you is pretty pointless if you're not sure how to make heads or tails from your electricity bill. Your standard residential electricity bill is comprised of usage charges and supply charges.
Usage charges: Also known as demand charges, these charges refer to the cost of the electricity you've used. Think of it as the actual cost for using an appliance. Usage charges depend on your electricity tariff, described earlier.
Supply charges: A supply charge is a fixed daily fee that's added to your bill to cover the cost of transporting the electricity to your home. Supply charges are incurred regardless of how much power you use, if any. Supply charges in Canberra are usually between 80c/day to $1.20/day.
As a general rule of thumb, low usage households should look for low daily supply charges, as these will make up a higher proportion of overall costs. Households that use lots of power will likely be better off looking for low usage rates, as these will inevitably make up a higher proportion of their overall costs.
Each retailer is required by law to publish 'Energy Price Fact Sheets', disclosing electricity rates, fees and key contract conditions. Be sure to read the Energy Price Fact Sheet before signing up to an energy deal. If you're not sure what to look for, check out our article on how to read Energy Price Fact Sheets.
Which electricity provider is the best bet in Canberra?
ActewAGL is undeniably the biggest electricity provider in Canberra. This may be because it offers great prices and service, or it could simply be that many ACT residents don't realise they have other options to switch to. After all, the AER reported that ActewAGL was the second most complained about residential electricity retailer in the ACT, receiving twice as many complaints as EnergyAustralia.
Because electricity prices in the ACT are regulated, there probably won't be much difference in price between Origin, ActewAGL and EnergyAustralia. That said, there's no reason to pay more for electricity than you have to and the conditional discounts on offer could be the point of difference. With only a few options to choose from, it won't be too difficult to work out which is cheapest. Check out the link below for more guides on finding a great deal on energy.