Amber Electric Review & Rates
Amber Electric is a new provider in the market claiming to offer customers a new, more 'honest' approach to electricity pricing. It draws on public distrust of energy providers in stating that while other providers may be focused on making larger margins, Amber is 'cutting out the middlemen' in order to pass on wholesale electricity prices to consumers. For the moment, Amber provides electricity to customers in South Australia and the Sydney Metro area (on the Ausgrid network) in NSW.
Operating under green-focused energy retailer Energy Locals, Amber Electric follows through by offsetting the carbon impact of customers' electricity usage through the purchase of carbon certificates. In addition to its commitment to being environmentally conscious, the provider is promising 'cheaper power', but is that really the case? Canstar Blue takes a look into how its plans work, and if Amber Electric is the right energy provider for you.
Amber Electric Plans
Amber Electric's pricing model is quite different to what you may be accustomed to. What's different is that instead of setting base rates and discounts like most retailers do, the provider is using published wholesale energy costs as a basis for its own pricing, which are updated every 30 minutes. What this means is that when there's lots of electricity needed (high demand times), electricity rates will be higher, and in off-peak times, prices will drop.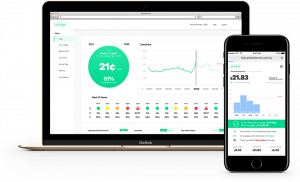 The only catch is that in order to give its customers access to these wholesale rates, Amber Electric is charging a $10 monthly fee, which it says is absorbed into the daily supply charge (eg. an extra 30c approximately a day). What's positive is that Amber Electric is transparent about this, and also encourages its customers to stay aware of their energy usage and, if possible, use electricity at off-peak hours of the day in order to save money. You can monitor this through its online portals.
The downside, obviously, is that with the added monthly cost, you're not actually paying wholesale energy prices. And given the volatile nature of the wholesale energy market, it stands to reason that customers could see dramatic changes in their energy rates, up or down. Usually, it's the power companies risking the impact of fluctuating wholesale costs, not customers.
Amber Electric's market offer doesn't come on any lock-in contracts, meaning there aren't any exit fees to pay. Generally speaking, the only fees you can really expect with the provider is a reasonable late payment fee, or payment dishonour fee.
And naturally, as rates change and are applied in half-hourly increments, customers will have to have a smart meter installed in order to track their real-time energy usage. You'll still have to pay a static supply charge, but your usage rates might look a little bit different. Billing happens monthly and through direct debit.
Amber Electric Solar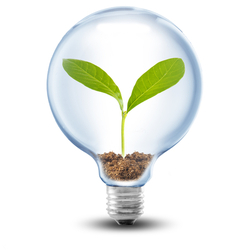 As with its standard rates, Amber Electric's solar feed-in tariffs are based on wholesale prices, too. How this works is that Amber will pay out wholesale prices for electricity you export, which the provider claims is essentially 'the same amount a big generator would get'. So much like its rates, your feed-in tariff will change depending on when you export power.
At the time of writing, Amber Electric has approximated these feed-in tariffs sit around these marks:
SA: 13c/kWh
Sydney Metro (NSW): 11c/kWh
But worth mentioning is that if you're exporting power at low demand times and not receiving a feed-in tariff that reflects these prices, Amber Electric will average out your tariff at 8c/kWh.
Amber Electric GreenPower
Amber Electric is offering 100% GreenPower for those environmentally-conscious customers who want to go the extra mile. What this means is that you will be committing to pay a slightly higher rate for your power to support renewable energy generation under the Government's accredited GreenPower program.
Is Amber Electric right for me?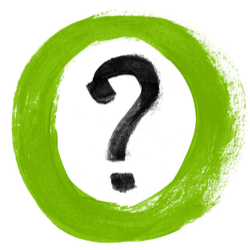 While Amber Electric is certainly introducing a different way to pay for your electricity, there's no hard and fast answer as to whether this pricing structure is right for you. The way it charges for power also makes it hard to compare to other providers.
Much like customers who opt for time-of-use tariffs, consumers who sign up for Amber Electric should be aware of when they're using their power in order to access the cheapest rates. If your work-life schedule is different to most and you use the bulk of your power at off-peak times, then perhaps it's a retailer worth considering.
However, you will need to take into account the monthly fee, and decide for yourself whether you're ready to commit to monitoring your usage to make back what you're paying for. And if you know you'll be primarily using power in peak demand times, it might actually be cheaper for you to find a plan with a reasonable single-rate tariff, so you'll have a far better idea of what you'll be paying at the end of the billing period. To compare from a range of providers in your area, follow the link below.
Image credits: Steve Lovegrove/shutterstock.com, Amberelectric.com.au, somchaij/shutterstock.com, foxie/shutterstock.com