Australia's energy market has undergone huge change in recent years, meaning some of the old retail brands you may be familiar with no longer exist. This could be because they have been absorbed by other electricity and gas companies, changed their names, or just gone out of business. In this article, Canstar Blue explains which energy retail brands of years gone by no longer exist – and what happened to them.
Some of the changes to old energy retail brands relate to the fact that most Australian states and territories have now deregulated their electricity and gas markets, with some previously state-owned energy companies now in private hands. Keep reading for an explanation on the old energy retailer you're interested in.
Amaysim Energy

Amaysim Energy was the electricity and gas retail arm of Amaysim – a budget mobile phone provider. This company operated throughout NSW, Victoria and QLD, specialising in subscription-based plans, which worked much like a pre-paid mobile plan where customers chose an amount of power for a set price. Amaysim acquired Click Energy in 2017, although these retailers operated separately.
What happened to Amaysim Energy customers?
Customers signed up to Amaysim Energy should have been switched over to AGL after the energy giant purchased it in late 2020.
Sanctuary Energy

Sanctuary Energy was purchased by Mojo Power in 2019, a power retailer operating in NSW and QLD. Mojo Power is a fairly straightforward retailer without any confusing discounts or bill credits. Historically, Mojo's plans haven't worked out to be overly competitive.
What happened to Sanctuary Energy customers?
Customers who were originally with Sanctuary Energy should have been notified and switched to Mojo Power.
Integral Energy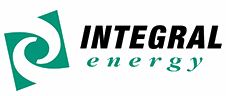 Integral Energy was a large state-owned energy corporation in New South Wales, which retailed electricity across the east coast of Australia. It was seemingly a reasonably popular energy retailer, topping Canstar Blue's customer satisfaction ratings for electricity providers in Queensland in 2010, while scoring four stars out of five for overall satisfaction in NSW the same year. At its peak, Integral Energy had more than 2 million customers across the east coast.
In 2011, the Integral Energy retail brand was sold by the NSW government to Origin Energy. While the energy distribution side of Integral Energy remained state-owned, it was renamed Endeavour Energy – now one of three electricity distribution companies in NSW. Its network covers south and western metropolitan Sydney and surrounding areas.
What happened to Integral Energy customers?
Integral Energy customers were switched over to Origin Energy.
Country Energy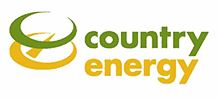 Country Energy was an energy distribution and retail company owned by the NSW government. In addition to selling electricity to customers across NSW, Country Energy also owned Australia's largest energy distribution network, covering NSW and small parts of Victoria and Queensland. In 2010, Country Energy was rated highest in Canstar Blue's customer review of electricity providers in NSW.
In 2011, the NSW government sold the retail division of Country Energy to Origin Energy. The distribution side of the business was separated and rebranded as Essential Energy – now one of three electricity distribution companies in NSW, covering country and regional NSW.
The acquisition of both Integral Energy and Country Energy helped make Origin Energy the biggest electricity and gas retailer in Australia.
What happened to Country Energy customers?
Country Energy customers were transferred to Origin Energy.
TRUenergy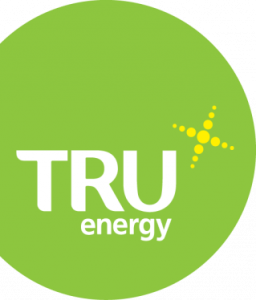 TRUenergy was an energy generation and retail company, operating across the eastern states of Australia. In 2010, it topped Canstar Blue's customer satisfaction ratings for electricity providers in South Australia.
In 2011, TRUenergy acquired the retail business and brand name of the state-owned power company EnergyAustralia from the NSW government. The electricity and gas distribution side of the enterprise was renamed Ausgrid – now one of three energy distribution companies in NSW, covering central and eastern Sydney, as well as northern areas of the state. Meanwhile TRUenergy was rebranded EnergyAustralia, now one of the biggest electricity and natural gas retailers in the country.
What happened to TRUenergy customers?
TRUenergy customers were switched over to EnergyAustralia.
Australian Power and Gas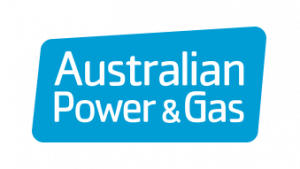 Australian Power and Gas was an electricity retailer licensed to operate across most parts of Australia, though it seemed to have a greater presence in Victoria than anywhere else. However, in 2011 it achieved just two stars out of five in Canstar Blue's customer satisfaction survey on electricity providers in Victoria. In 2014, Australian Power and Gas surrendered its retail license with the Australian Energy Regulator (AER).
What happened to Australian Power and Gas customers?
Australian Power and Gas customers were switched to AGL. The AER has a Retailer of Last Report Plan in the event that energy companies go out of business. Major energy retailers, such as AGL, have been nominated to take new customers from defunct retailers.
Recent cases
In recent years there have been further examples of energy brands disappearing. This is usually the result of competitive market conditions. In 2017, the following energy retailers closed:
In the case of Online Power and Gas, it would appear its customers were switched to 1stEnergy due to both brands being owned by the same group.
Other energy retailers to go out of business in recent years include Go Energy and Neighbourhood Energy.
Should you avoid smaller companies because they might go out of business?
While smaller energy companies like those mentioned above would seemingly be more vulnerable to competitive market conditions – not to mention the increasing cost of power – consumers should not be put off considering smaller electricity retailers because of this. If a small retailer goes out of business, customers will not lose power. As mentioned above, the energy regulator has an action plan to manage this event, with customers simply taken on by another retailer. In this instance, they would not be placed on a lock-in contract and would be free to switch to a retailer of their choosing at any time.