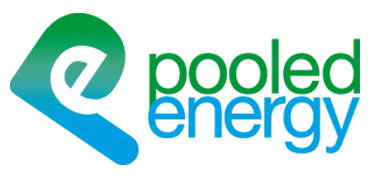 Pooled Energy Review and Rates
Owning a large home with a nice swimming pool is the Australian dream. Unfortunately, as any pool owner can tell you, pools can be expensive and time-consuming to maintain. Recognising this, Pooled Energy has stepped up to offer pool owners a comprehensive electricity and pool maintenance package. But before you dive in, read our review to understand what you would be getting in to.
Pooled Energy's Offer
After paying an establishment fee, customers receive an intelligent pool controller, 5 water quality sensors, multiple electricity sensors, true variable-speed, water chemistry and access to a smartphone app to monitor your pool. There is also an ongoing fee for automatic water chemical treatment and optimised energy management. Customers also have access to advice on when to backwash and top-up chemicals as they need. Pooled Energy's automation system takes a lot of the work out of owning a pool. Felicity Stening, Marketing Manager of Pooled Energy told Canstar Blue, "Customers can keep their pool in stunning condition while hardly having to tend to it themselves."
The Pooled Energy mobile app also lets customers monitor and control almost every aspect of their pool. "Pool status and chemical levels are tracked, and customers are able to access this information through a phone app. The app also lets customers manually set pool conditions for occasions such as parties or travel." Ms Stening said.
Pooled Energy Electricity Costs
Based on typical energy usage statistics for three-person households, the table below show estimated annual costs for Pooled Energy's current published electricity products. Prices will vary depending on your circumstances. Costs based on the Ausgrid network in Sydney. Use our comparison tool above for a specific comparison in your area.
Pooled Energy fees
Pooled Energy's fees seem rather steep, but the company insists its customers will save thousands of dollars in the long run. Notable fees include:
Establishment fee: $330
Chemical Start-up fee: $242
Chemical top-up (annual): $119
Monthly subscription fee: $67
These fees are in addition to electricity costs and any other charges associated with specialised pool work.
Pooled Energy Electricity Prices
Pooled Energy sells electricity as part of its automated pool care package. It does not sell electricity separately. Conversely, if you want Pooled Energy's automated pool care, you must agree to Pooled Energy as your electricity retailer. Pooled Energy claims that 30% of its customers' electricity bills are attributable to their pools. Therefore, considerable savings can be made by helping customers manage these costs. It does this by using energy efficiency pool cleaning systems, optimising the electricity tariff for pool owners, and co-ordinating pool electricity usage to minimise grid surges.
Pooled Energy's bundled electricity and automation service is a five-year contract, attracting up to a $1,000 fee. This exit fee only applies if pool equipment upgrades have commenced, but aren't fully completed, with the fee scaled to the outstanding work.
So how much can you expect to pay for electricity? The following estimated costs are based on a typical three-person household on the Ausgrid network in Sydney. Prices in other areas will vary, so use our comparison tool above for a specific quote in your area.
Costs based on annual usage calculations using statistics from AER for a three person household on the Ausgrid electricity network in Sydney, December 2018. For more information on annual cost calculations please click here.
See how Pooled Energy compares with other electricity providers in the Sydney area with our NSW price comparison report.
How much could I save with Pooled Energy?
Pooled Energy estimates that its products could save the average Sydney home a little more than $1,000 per year in electricity costs alone. It says these savings are largely attributable to its automation system and improved chemistry, sensor-based operation and proprietary sanitation control algorithm. Visit the Pooled Energy website to read over the assumptions and full justification for this claim.
Is Pooled Energy right for me?
Pooled Energy's system is designed to give customers a cleaner and healthier pool, all the while minimising the hassle and cost of owning a pool. While Pooled Energy insists that it can save pool owners money, potential customers must thoroughly think through their decision – this is a long contract with a potentially large exit fee.
If you don't mind managing your pool yourself, and you're just looking for a new electricity provider, then check out Canstar Blue's customer satisfaction ratings. For those interested in Pooled Energy's unique offer, then give them a call to discuss how the retailer can help.
Pooled Energy is only available in the Sydney area, however the company has expressed its interests to expand to the rest of New South Wales and other states in the near future.