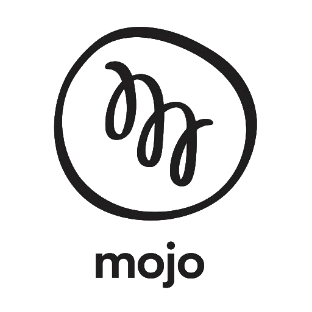 Mojo Power Review and Rates
Mojo Power is a small energy retailer exclusive to customers with smart meters, marketing itself towards engaged electricity customers wanting access to live usage information. Mojo Power says it's on a mission to help customers reduce their dependence on grid energy and benefit from cheaper, cleaner electricity. It does this by giving customers access to its energy monitoring platform, as well as offering a huge 20c/kWh solar feed-in tariff.
Mojo Power's plans are also a little unconventional. Unlike other retailers, Mojo Power claims it doesn't mark up its electricity usage rates to cover its costs. Instead, Mojo Power covers its costs by charging increased daily supply charges – an ongoing fee that applies each day regardless of the amount of electricity used. This business model means that Mojo Power's profits are claimed to be divorced from energy usage, so the retailer doesn't benefit when customers receive large bills due to high electricity usage.
So, has Mojo Power revolutionised the Australian energy market? Or is it just a novelty retailer leaving customers no better off? In this article, Canstar Blue reviews Mojo Power, taking a close look at its deals and prices, and assessing whether it's the right choice for you. Read on for details, or dive straight into our electricity plan comparison tool to see how Mojo Power stacks up on price.
Compare Electricity Plans
Mojo Power Prices
Based on typical energy usage statistics for three-person households in each state, the tables below show estimated annual costs for Mojo Power's current published electricity plans. Prices will vary depending on your circumstances. Use our comparison tool above for a specific comparison in your area.
NSW
Here are the current prices on our database for a typical three person household on the Ausgrid network in Sydney. Use our comparison tool for a specific quote in your area.
Queensland
Here are the current prices on our database for a typical three person household on the Energex network in Brisbane. Use our comparison tool for a specific quote in your area.
Mojo Power Electricity Plans
Mojo Power only operates in SE Queensland and New South Wales, offering the same two plans in both states – Mojo Connect and Mojo Energy Pass. These deals don't include any conditional discounts, so what you see is what you get. There is also the 'Energy Without Benefits' standing offer, but like virtually all regulated standing offers, it works out to be the retailer's most expensive plan.
Mojo Connect
Mojo Connect is Mojo Power's basic market offer. It has no contract term or exit fees, meaning customers are free to leave when they like. Prices are variable and customers are billed monthly. This product is available with single rate, time of use and controlled load tariffs.
Mojo EnergyPass
Mojo EnergyPass has the same rates and tariffs as Mojo Connect. It is once again a variable rate contract that's billed monthly, with no contract term. The key point of difference is that customers on this product buy an 'EnergyPass' – an annual subscription for $360 per year. This EnergyPass then gives customers $480 worth of electricity via 12 bill credits of $40 per month. This is essentially like purchasing a $120 discount. But this annual subscription is non-refundable, so while there are no exit fees, it may still cost you to leave early.
Mojo Power Electricity Prices
While Mojo Power's electricity usage rates are reasonably competitive, the retailer's very high supply charges usually make it one of the most expensive electricity companies operating in NSW and SE Queensland, according to Canstar Blue's calculations for typical energy usage. However, its lower usage rates means it could work out beneficial for households with exceptionally high energy usage.
To give you an idea of how much Mojo Power might cost, we've calculated annual costs for Mojo Power customers based on average energy usage figures for a three person household living at selected postcodes in each state the retailer serves. For a specific quote in your area, use our energy comparison tool above.
Mojo Power Electricity Prices NSW
Costs based on annual usage calculations using statistics from AER for a three person household on the Ausgrid network. December 2018.
These prices were calculated using Mojo Power's rates for a household connected to the Ausgrid network in Sydney. Those connected to the Endeavour or Essential Energy networks in NSW are charged different rates on electricity. To see how Mojo Power compares to other retailers in the Sydney area, check out our NSW price comparison report.
Mojo Power Electricity Prices QLD
Costs based on annual usage calculations using statistics from AER for a three person household on the Energex network. December 2018.
Mojo Power is only available to Queenslanders in the South East of the state on the Energex network. You can see how other retailers compare to Mojo Power in our QLD price comparison report.
Does Mojo Power offer good value?
Mojo Power is certainly an interesting proposition, but for most households with typical energy usage habits, it is likely to work out more expensive than most other retailers. As Mojo Power has generally low electricity usage rates, it is best suited to households with very high power usage. The average household, however, will probably find that any usage rate savings are undone by its marked up supply charges. Having low usage charges and high supply charges also means that energy conscious customers trying to reduce their power usage would likely struggle to save with Mojo Power compared to some other retailers.
With all that said, Mojo Power is heavily invested in helping customers understand and control their electricity usage. Mojo has developed a leading monitoring platform to give customers frequent insights into their electricity usage and how they can save. Mojo Power also has an attractive offer for solar customers and it rewards customers who curb their electricity usage during times of peak demand.
'My Account' & Mojo Monitoring
Mojo Power's 'My Account' is an online portal and mobile app which lets customers access all their energy needs from the convenience of their phone, tablet or computer. Mojo Power customers can change their plan, update contact information and access live electricity and solar information online at any time. Mojo even uses this information to calculate how much your next bill might come to, so you know what to expect and budget accordingly. Mojo Power also sends weekly usage insights and advice to your email inbox, helping customers who might not be engaged enough to take advantage of Mojo's live monitoring platform.
Mojo Power Solar
Mojo Power encourages customers to take up solar by offering a huge 20c/kWh feed-in tariff. The catch is that this feed-in tariff only applies to the first 5.48kWh of electricity exported from your solar panels per day. Beyond this, customers receive a reduced, though still reasonable, feed in tariff of 9c/kWh in Queensland and 10c/kWh in NSW. If you don't already have solar installed, Mojo Power says it can help set you up.
Mojo Power Demand Management
Mojo Power is one of only a handful of retailers to trial a 'demand management program' that rewards customers who reduce their energy consumption around peak electricity demand periods, such as hot summer evenings. When high demand causes wholesale electricity prices to spike, like they did in the heatwave of January 2017, Mojo Power sends a text message to its smart meter customers, offering a rebate to anyone who reduces their power usage.
The AFR reports that during the aforementioned summer heatwave, when electricity demand and wholesale prices soared, Mojo Power messaged 500 of its customers with smart meters, asking them to reduce their electricity usage in exchange for a $25 rebate. Around 200 customers reduced their electricity usage by an average of one third, while 10 households went so far as to reduce their energy usage to virtually nothing, saving Mojo Power as much as $280 per customer, which the retailer split 50/50 with the customer.
Is Mojo Power right for me?
Mojo Power is a little different to other energy retailers, so it's important that customers have a comfortable knowledge of electricity retailers, products and billing before they sign up. As we've mentioned, Mojo Power is not the cheapest option for the average customer, however the more electricity you use, the more you stand to save.
Mojo's 20c/kWh limited feed-in tariff is one of the highest in NSW and Queensland, so this retailer is definitely worth considering if you have solar. Mojo Power might also be a good choice for anyone wanting to take control of their energy usage. Its leading monitoring platform gives customers extremely useful insights into their usage – though of course, monitoring technology is of limited value when your retailer is charging you high supply rates regardless.
At the end of the day, whether Mojo Power is right for you is really a matter of circumstance and preference. If you're interested in Mojo Power then you will first need a smart meter. Mojo Power can upgrade your meter if you don't have a smart meter yet, possibly for free, depending on the type or difficulty of installation.
If you need a little more guidance in finding an electricity provider in your area, check out Canstar Blue's customer satisfaction ratings via the link below.