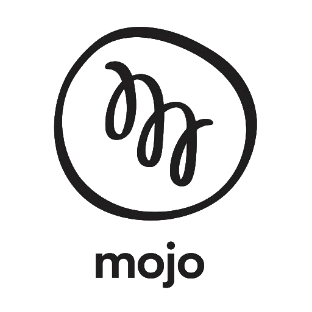 Mojo Power Review and Rates
Mojo Power is no longer operating. According to the Australian Energy Regulator, existing Mojo Power customers will be transferred to a major retailer as part of the Retailer of Last Resort process. Please treat information below as historical only.
Mojo Power is a small energy retailer tailored to customers with smart meters, marketing itself towards engaged electricity customers wanting access to live usage information. Mojo Power says it's on a mission to help customers reduce their dependence on grid energy and benefit from cheaper, cleaner electricity. It does this by giving customers access to its energy monitoring platform, as well as offering solar feed-in tariffs.
So, has Mojo Power revolutionised the Australian energy market? Or is it just a novelty retailer leaving customers no better off? In this article, Canstar Blue reviews Mojo Power, taking a close look at its deals and prices, and assessing whether it's the right choice for you. Read on for details, or dive straight into our electricity plan comparison tool to see how Mojo Power stacks up on price.
Mojo Power Electricity Plans
Mojo Power only operates in SE Queensland, New South Wales and South Australia, currently offering a few plans in each of these states. These deals don't include any conditional discounts, so what you see is what you get.
All Day Breakfast
This plan is Mojo's flagship offer, exclusive to NSW and QLD customers. All Day Breakfast is a variable, single rate plan without any discounts or exit fees. This product has monthly billing available and is marketed towards customers with smart meters. If you don't have one, Mojo will assist in getting one installed at your premises.
Single Minded
Available in NSW and QLD, Single Minded is another variable rate plan tailored to customers who don't have or want a smart meter. It comes with a nominal solar feed-in tariff, however rates are higher than the All Day Breakfast product.
Evergreen
Exclusive to NSW and QLD, Evergreen is Mojo's dedicated GreenPower plan. This variable rate offer comes with similar rates to the All Day Breakfast plan, however, customers on this offer can opt into 25, 50 or 100 per cent GreenPower, for an additional cost. To be eligible for this plan customers will need access to a smart meter.
Standing Offer
This plan is bare bones – no discounts or bill credits, just variable rates. It aligns in price with the Reference Price and is available in NSW, QLD and SA.
Does Mojo Power offer good value?
Mojo Power is certainly an interesting proposition, but for most households with typical energy usage habits, it does offer some decent value, particularly off the Reference Price.
With that said, Mojo Power is heavily invested in helping customers understand and control their electricity usage. Mojo has developed a leading monitoring platform to give customers frequent insights into their electricity usage and how they can save. Mojo Power also has an attractive offer for solar customers and it rewards customers who curb their electricity usage during times of peak demand.
'My Account' & Mojo Monitoring
Mojo Power's 'My Account' is an online portal and mobile app which lets customers access all their energy needs from the convenience of their phone, tablet or computer. Mojo Power customers can change their plan, update contact information and access live electricity and solar information online at any time. Mojo even uses this information to calculate how much your next bill might come to, so you know what to expect and budget accordingly. Mojo Power also sends weekly usage insights and advice to your email inbox, helping customers who might not be engaged enough to take advantage of Mojo's live monitoring platform.
Mojo Power Solar
Mojo Power encourages customers to take up solar by offering a feed in tariff, If you don't already have solar installed, Mojo Power says it can help set you up.
Mojo Power Demand Management
Mojo Power is one of only a handful of retailers to trial a 'demand management program' that rewards customers who reduce their energy consumption around peak electricity demand periods, such as hot summer evenings. When high demand causes wholesale electricity prices to spike, like they did in the heatwave of January 2017, Mojo Power sends a text message to its smart meter customers, offering a rebate to anyone who reduces their power usage.
Is Mojo Power right for me?
Mojo Power is a little different to other energy retailers, so it's important that customers have a comfortable knowledge of electricity retailers, products and billing before they sign up. As we've mentioned, Mojo Power is a fairly well-priced option for the average customer, however the more electricity you use, the more you stand to save.
Mojo Power might also be a good choice for anyone wanting to take control of their energy usage. Its leading monitoring platform gives customers extremely useful insights into their usage.
At the end of the day, whether Mojo Power is right for you is really a matter of circumstance and preference. If you're interested in Mojo Power then you will first need a smart meter. Mojo Power can upgrade your meter if you don't have a smart meter yet, possibly for free, depending on the type or difficulty of installation.
If you need a little more guidance in finding an electricity provider in your area, check out Canstar Blue's customer satisfaction ratings via the link below.
---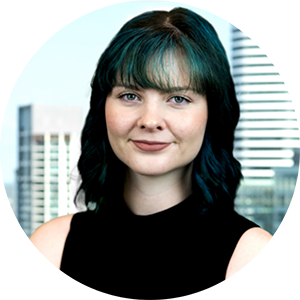 Kelseigh Wrigley: Energy Specialist
As Canstar Blue's Energy Specialist, Kelseigh Wrigley covers the retail energy market, with a focus on electricity, gas and solar. She joined the team after completing a Bachelor of Journalism at the Queensland University of Technology, and has previously written for a variety of online publications, including Hunter and Bligh. You can follow Kelseigh on LinkedIn.
---