Origin Business Energy Review and Rates
Origin Energy is one of Australia's largest integrated electricity companies, with over four million customers Australia-wide. Origin prides itself on providing quality service in a variety of areas, including business energy plans where it claims to help Aussie businesses future-proof themselves. With services not only in electricity and gas but solar and energy-efficient products, Origin business energy is well established in the energy retail market, but is it right for your company? Canstar Blue puts them to the test below.
Origin Business Energy Plans
Origin provides a range of electricity, natural gas, LPG and solar products for small and large businesses, including industrial-sized corporations. As a reputable business energy provider, Origin claims to offer smart online services, flexible payment plans and products tailored to specific usage needs. Check out some of the finer details of Origin's business plans below.
Origin Business Electricity
When it comes to Origin's business electricity plans there are four different options customers can choose from, varying from fixed rate to variable plans.
Origin Business Go
The Origin Business Go plan is a 12-month fixed rate plan, with no lock-in contract or exit fees. It comes with flexible billing options and online access to bills through Origin's online platform My Business. This plan is usually Origin's most competitive market offer for businesses, fairly priced against the Default Market Offer (DMO) and Victorian Default Offer (VDO).
Origin Business Basic
As the name would suggest, this is Origin's most no-frill business offer, with no fixed rates or contract terms. The Origin Business Basic is a standing offer, with pricing generally equal to the DMO and VDO, with no lock-in contracts, exit fees or set contract periods. Flexible billing options and online bill access via My Business is also available on this plan.
Origin Business Go Variable
The Go Variable from Origin is quite similar to the Go plan, however, as opposed to fixed rates, this deal offers variable rates on a 12-month plan. Like its other plans, Origin Business Go Variable also comes with flexible billing options and online billing access via My Business.
Origin Business Solar Boost
The Origin Business Solar Boost is designed to help businesses maximise returns with a healthy solar feed-in tariff. A 24-month plan with variable rates, the Solar Boost product offers Origin business customers a feed-in tariff which is much higher than what's offered on Origin's other plans. The higher feed-in tariff however, means this plan's rates are not as competitive as its other deals. Again, flexible billing options and online bill access is available.
Origin Business Natural Gas
Origin's business natural gas plans are very similar to its electricity options, with three products available, varying from fixed to variable rates.
Origin Business Go Gas
Like the Business Go electricity plan, this gas plan also offers fixed rates for one year. Business Go allows customers the peace of mind of fixed rates that won't fluctuate, giving customers price certainty for a set period of time. This plan comes with no exit fees, lock-in contracts and a quarterly billing cycle.
Origin Business Basic Gas
The Origin Business Basic gas plan, much like its electricity counterpart, offers a simple, no contract plan with variable rates. As well as offering a contract-free plan with no lock-ins, this deal also has no exit fees and a billing cycle of three months.
Origin Business Go Variable Gas
Generally, one of Origin's cheapest gas business plan is the Business Go Variable. With variable rates over 12 months, this product's rates tend to be slightly cheaper than the other gas plans on offer. You can still expect no exit fees, lock-in contracts and a quarterly billing cycle on this plan too.
Origin Business LPG
Another business energy option which Origin offers is LPG. Whether it be for a forklift, industrial site or even small café kitchen, Origin offers an LPG tank to suit the needs of many businesses. Gas cylinder sizes are available in 15kg, 18kg, 45kg, 190kg and 210kg units and come with the option of a replacement bottle or hose re-fills. Origin even offers online ordering options for LPG cylinders on its website.
If businesses are after LPG for their forklifts, Origin also offers a fixed price plan for 12-months for forklift LPG tanks, in which it offers exchanges, decants or use of a pumping system for the forklift's LPG.
Origin Business Solar
Origin also offers solar installation to its business energy customers. From an initial quote all the way through to the installation and maintenance of the solar system, Origin offers support. As an accredited solar retailer under the Clean Energy Council, the provider is able to help business customers determine what size system is needed in order to maximise savings. Origin also helps businesses determine if they need additional solar storage options like commercial solar batteries.
Origin can install systems from 100kW to 500kW, with each panel coming with 10-12 years warranty. Plus, if your business isn't in a position to pay upfront, Origin also offers payment plans with solar installation, over a 24-month or 5-year term.
Origin Business Energy Services
Origin offers a variety of services to help its small and large business owners maximise energy usage whilst minimising costs. These include:
Renewable Power Purchase Agreement's (PPA's)
Origin 360 EV Fleet
Power Factor Correction
Demand Response
My Business Account
Renewable PPA's
Origin's Renewable Power Purchase Agreement's allow business customers to start reaping the rewards of solar power without the hefty upfront costs. Essentially under a renewable PPA, Origin business customers who are eligible will receive a solar power system, purchased and installed by Origin, for no upfront cost. Once installed, the business pays back Origin through the use of PPA's – basically buying back the electricity they generate off the solar system from Origin for a low solar energy rate. PPA plans can last anywhere between five to 15 years and at the end of the plan, customers are welcome to purchase the system outright or extend the PPA.
Origin 360 EV Fleet
Another service Origin offers its business customers is access to an electric vehicle fleet. With the Origin 360 EV Fleet, businesses can access Origin's full-service electric vehicle fleet management, which assists in reduced travel costs and cleaner travel. Registration, insurance, accident management, full maintenance and servicing and 24/7 roadside assistance is included in the 360 EV Fleet service. Origin will also install charging stations for the electric vehicles at the chosen business establishment for added convenience.
Power Factor Correction
Origin also offers Power Factor Correction to its business customers to help businesses – particularly those on an industrialised site – reduce their energy consumption, making it more efficient. With unit sizes available from 10 kilovolt-amperes (kVA) to 600 kVA, Origin's Power Factor Correction units can help reduce costs and emissions as well as improve the life of your equipment. Origin can help customers choose the right size unit, installation of the unit and the ongoing maintenance to ensure businesses continue to maximise on savings.
Demand Response
The Demand Response service from Origin's business branch allows business customers to receive financial incentives for reducing power usage during times of peak demand for the grid. With Demand Response, Origin is able to stabilise the electricity grid for businesses by asking nominated businesses to reduce their electricity usage through turning things like back-up generators and flexible assets off. In turn for reducing their electricity usage, Origin will reward business customers with a monthly capacity fee, applying into their billing statement.
My Business Account
Origin's My Business account is an online database, accessed through the Origin website, which allows business customers to view their energy spend and market data. Through the My Business account, businesses can download energy interval-usage reports, keep track of energy spend, access old billing statements and get helpful energy saving tips. My Business, allows access to up to 10 staff members and is generally more suited to medium to large businesses. Smaller businesses will have access to My Account to help with energy tracking and budgeting.
Origin Business GreenPower
As a GreenPower accredited business, Origin offers green energy options to both its small and large business customers. For an additional weekly cost, customers can nominate whether they would like access to 25, 50 or 100 per cent GreenPower on their electricity plan, helping to reduce greenhouse gas emissions. GreenPower contributes more renewable energy sources from things like wind turbines and hydro dams to the electricity grid, ultimately reducing the demand for coal-fired power.
Is Origin business energy right for you?
Electricity is quite often one of the largest expenses for a business so it's vital that business owners are choosing the right energy provider to suit their needs. While Origin Energy is a trusted brand with plenty of options, it's worth contacting the company directly to get a personalised quote. It's always good to compare as many brands as you can before making a purchase decision. If you're looking for more information about Origin Energy or wanting to compare other business energy providers, check out Canstar Blue's business electricity satisfaction ratings below.
Compare Business Electricity Providers
About the author of this page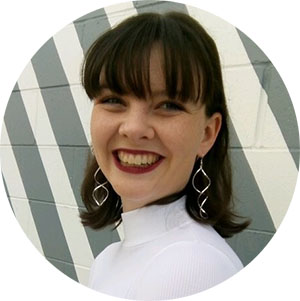 This page was written by Canstar Blue's energy content producer, Kelseigh Wrigley. As a qualified journalist, Kelseigh aims to light the way for everyday Aussies, helping them find a better deal on their energy plan. Whether it's value for money, new incentives, deals on gas or solar, Kelseigh is keen to help customers put money back in their pockets.
Origin Business Energy Facts
Origin Energy has been powering Aussie homes and businesses since 2000, with its range of electricity, natural gas, LPG and now renewable and solar options.
About Origin Energy
Origin Energy is an integrated power company established in the year 2000. With around 4.2 million customers, Origin is considered one of the largest energy companies in Australia. Origin has a huge retail portfolio, servicing residential customers in NSW, VIC, QLD, SA, the ACT and WA. For business electricity and gas, Origin tends to cover most parts of the country.
Origin Business Energy Services
Here's a list of services Origin offers to its small and large business customers:
Electric vehicle fleets
Financial incentives for reducing power usage
Improvement to power quality with specialised equipment
High solar feed-in tariffs
Energy saving tips
Bill forecasting with My Business account
Origin Energy Key Dates
2000 | Origin Energy was established
2007 | Became Australia's leading retailer of green energy
2014 | Removed exit fees from electricity and gas plans
2017 | Origin mobile app launched