This product is no longer publicly available. Please treat information below as historical only.
If you're on the hunt for a new electricity plan, you've likely had a peek to see what AGL has on offer. And with so many plans boasting large discounts, you might wonder: 'Why would I sign up to a plan with no discount?'. AGL has followed in the footsteps of the other big three retailers in advertising a plan with no conditional discounts, but fixed rates – but will work out to be decent value? Canstar Blue takes a look at the plan's rates, benefits and conditions to help you come to a conclusion as to whether it's worth signing up to.
What is AGL Essentials?
AGL Essentials is the provider's signature fixed rate, 0% discount energy plan, available in SA. On this plan, customers will have peace of mind knowing their usage and supply charges won't budge for at least 12 months. Unlike most of AGL's other products, this plan has no conditional discounts – instead generally offering reasonable rates. AGL customers, existing and new, have access to AGL Rewards.
What about AGL Essentials Saver?
The AGL Essentials Saver plan is similar to its flagship Essentials deal above, however comes with variable rates instead. Essentials Saver offers the same access to AGL Rewards. While this deal used to be available across all states, it is now only on offer to SA customers.
What is AGL Essentials Plus?
What you'll see readily advertised on the AGL website, rather than AGL Essentials, is the AGL Essentials Plus product. This plan is available in NSW, QLD and Victoria. While the AGL Essentials product has a 12-month benefit period, AGL Essentials Plus is two years. On a fixed rate plan, this means that for that time frame your rates won't change. And since there are no lock-in contracts on either product, if you do decide you want out, you won't incur any exit fees, even if you sign up for two years to begin with. And unlike the AGL Essentials, the 'Plus' version also comes with a promise of both an ongoing bill credit as well as a sign-up credit.
AGL Energy Prices
You can see how the AGL Essentials plans compare to other providers in your area via the links below. And also remember to use our comparison tool for a specific quote in your area.
Are AGL's plans on a lock-in contract?
All of the AGL Essentials products are on lock-in contracts. Both the plans are on ongoing contracts, which just means that you'll be with the provider on the plan until you decide to switch to a new offer. The good news is that, whenever you do decide to move along, because you're not on a lock-in contract, you'll avoid paying annoying exit fees.
Will AGL's plans rates change?
AGL Essentials is the provider's only fixed rate plan, meaning your usage and supply charges won't budge for as long as your benefit period implies. Benefit periods are exactly what they sound like, an agreed-upon amount of time that you'll receive some form of advantage from your energy retailer, whether that be a discount on your power bill or, in this case, fixed rates.
If you're on AGL Essentials plan, you'll have the same rates for a year, at which point they are subject to change. However, if you sign up to AGL Essentials Saver, rates are variable, meaning prices can change provided customers are given notice.
Are AGL plans available with solar?
AGL generally offers some competitive feed-in tariffs on its standard electricity products, as well as its specific solar deals. The feed-in tariffs available with the AGL market offers are as follows:
VIC: 10.2c/kWh
NSW: 7c/kWh
QLD: 6c/kWh
SA: 8c/kWh
Do AGL Essentials plans have GreenPower options?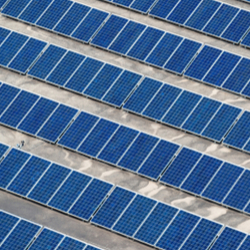 With most AGL plans comes the option to add on GreenPower, and the Essentials products are no exception. You'll get the option of offsetting a small amount of your usage or large, depending on how much extra money you're willing to put forth.
For those confused, the 'GreenPower' program is a government-backed initiative which feeds power from accredited renewable energy generators into the grid based on contributions from eco-conscious consumers. Read more on it here. It doesn't mean you buy green energy, but you'll be supporting its production.
AGL Essentials Fees
The AGL Essentials and Essentials Saver products have no exit fees. That being said, as is the case with almost all electricity plans, it does come with a strew of others:
Connection fees
Credit card payment fees
Late payment fees
Reconnection fees
Direct debit dishonour fees
Fees can vary considerably between each state, so be sure to check the fine print before you sign up.
Are AGL Essentials plans right for me?
Broadly speaking, AGL's plans are generally competitive offers from a 'big three' energy retailer, often ranked amongst the cheaper plans in each state in which they're available. It follows the trend of a number of retailers jumping on the 'no discount' bandwagon, and instead offers lower base usage and supply rates.
Remember that these plans don't come with lock-in contracts, meaning AGL products have no exit fees, so switching to a new provider, if something better comes up, should be relatively cost effective. And if you're thinking: 'Why should I switch?' the answer is because it pays to keep an eye on the ever-changing electricity market. Start shopping around by following the link below.



Picture credits: Peshkoa/Shutterstock.com, Tusumaru/Shutterstock.com, amophoto_au/Shutterstock.com