EnergyAustralia remains the best-rated gas supplier in SA
Natural gas is a pretty basic power source, but finding the right gas deal for your needs can be anything but simple. The gas market in South Australia has become quite competitive, and while this is good news for customers shopping around for cheaper megajoules, it means there are more providers and plans that you need to navigate. However, Canstar Blue aims to make the process of finding better value a little easier with our annual customer satisfaction review. We've surveyed hundreds of bill-paying customers across Adelaide and the surrounding areas to find out what they think about their gas supplier in respect of its customer service, bill & cost clarity, and the value for money it provides. Finding the right deal for you is about more than just the cheapest price – but getting a good deal certainly helps. So, which gas supplier has come out on top?
This year, we've been dealt a wildcard with what appears to be the beginnings of a winning streak, with EnergyAustralia emerging victorious for the second year in a row. This comes as somewhat of a surprise, as prior to this double win, it was Simply Energy that held the title on three separate occasions. We only say surprise as the big retailers are often seen as the 'bad guys', with a track record of having a hard time in our customer reviews. Despite this, we confidently report that this year, EnergyAustralia has the happiest natural gas customers in South Australia, according to our research. We'll shed some light on the specific factors that made this win possible below. Plus, read on for our up-to-date gas price comparison for SA
Best Gas Suppliers in SA


Here are the best gas suppliers in South Australia as rated by customers in Canstar Blue's latest satisfaction survey:
EnergyAustralia
AGL
Origin Energy
Simply Energy
This year's outcome points to major developments from the 'big three' energy retailers, beating out Simply Energy for overall customer satisfaction, after years of title wins in succession from the smaller gas retailer. With EnergyAustralia scoring five stars overall, AGL and Origin Energy both achieved four stars, with Simply Energy back on three stars. The good news is that three of the four retailers achieved top marks om customer service, with EnergyAustralia the best of the bunch for bill & cost clarity and Origin leading the way when it comes to ease of signing up.
Find out if the same is true in our customer ratings for electricity providers in South Australia, and if you're keen to compare electricity and gas prices, you can do so with our comparison tool below. Or keep scrolling for a snapshot of cheap gas deals from our database.
Cheap Gas Prices SA – quick comparison
Here are some of the cheapest gas deals on our database for SA. These estimated annual costs are based on the Australian Gas Network in Adelaide and yearly gas usage of 11,875MJ, but prices will vary depending on your circumstances. We show one product per retailer, listed in order of lowest estimated cost. This table includes products from referral partners†. Our database may not cover all deals in your area, and please check retailer websites for up to date information.

Basic Plan Information

Conditional Discounts

$25 credit for signing up online

12 Month




Benefit Period

$712
incl. conditional
discount


Basic Plan Information

No Conditional Discounts

Ongoing

Benefit Period

$718

Basic Plan Information

No Conditional Discounts

Ongoing

Benefit Period

$737

Basic Plan Information

No Conditional Discounts

Other Features:

2 Qantas Points per $1 spent on energy when bills paid on time

Ongoing

Benefit Period

$746

Basic Plan Information

No Conditional Discounts

Other Features:

10% guaranteed discount off gas usage and supply charges
Must sign up to direct debit & e-fulfilment

12 Month




Benefit Period

$759

Basic Plan Information

No Conditional Discounts

Other Features:

Fixed rates for 12 months
Must pay by direct debit

12 Month




Benefit Period

$821


**View important information
SA Gas Suppliers
EnergyAustralia


As one of the biggest electricity and gas companies in the country, you would expect EnergyAustralia to have plenty of offers for South Australians – and you'd be right. Fixed rates and guaranteed discounts are the order of the day, with personal preferences definitely coming into the decision-making process. The retailer's flagship offer comes with fixed rates for 12 months and no conditional discounts. EnergyAustralia's other offer is also a fixed rate plan, though it includes a notable guaranteed discount. Keep in mind though that this doesn't automatically make it the retailer's cheapest plan. Much like the electricity plans it has on offer, this provider also offers a 'Basic' deal, with an ongoing benefit period and slightly higher rates. EnergyAustralia certainly gives South Aussies plenty to think about, including the potential for online sign-up credit on some plans.
In our latest SA gas review, EnergyAustralia earned five stars overall, as well as for bill & cost clarity and customer service, with four stars for online tools & advice, ease of sign-up and value for money. Its only three-star rating was for its focus on environmental sustainability.
AGL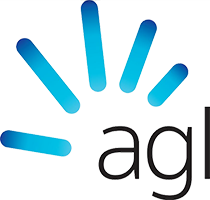 AGL usually offers two gas plans in South Australia, the main difference being that one has fixed rates and the other variable. AGL's fixed rate gas offer comes on a 24 months energy plan period, whilst its variable rate product has a 12-month benefit period with no lock-in contract. AGL has a habit of changing its plans fairly often, so keep an eye out for product changes and online sign-up credit which may be available at certain times. One of AGL's big selling points is that electricity customers can collect flybuys points as they go, with up to 5,000 points up for grabs over 15 months when signing up online. You'll also gain access to AGL Rewards when signing up to a gas plan.
AGL received four stars for overall satisfaction in our gas review for SA. It scored five stars for customer service and four stars for ease of sign-up, bill & cost clarity, online tools & advice and environmental sustainability. It rated just three stars on value for money.
Origin Energy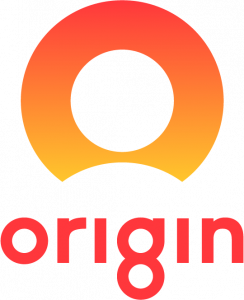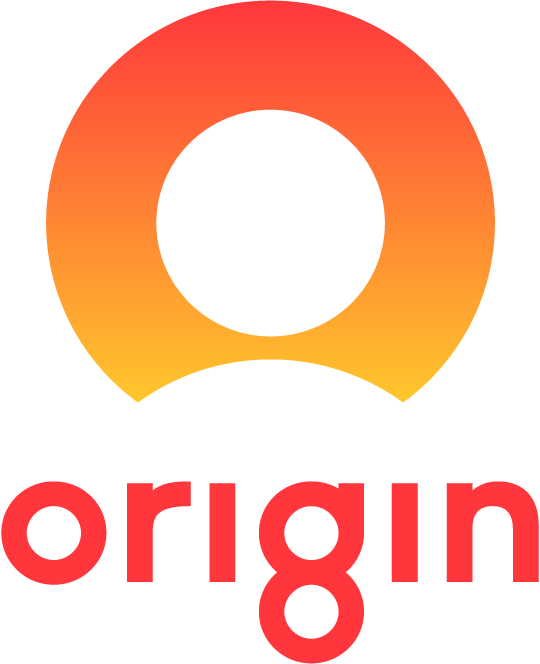 Energy giant Origin has three gas market offers for South Australians, with varying discounts and specific conditions based on personal preferences. Prospective customers can choose between gas plans with guaranteed – but modest – total bill discounts. The three products all come with variable rates, with benefit periods of either 12 months or ongoing, depending on the plan. There are no exit fees with Origin's plans, but you may find that in order to sign up, you'll need to agree to criteria such as e-fulfillment or paying by direct debit. Doing so will generally make the biggest discounts available to you. Customers will need to contact Origin to check eligibility on certain plans this retailer has on offer.
Origin recorded a reasonable set of results in this year's gas review, scoring four stars for overall satisfaction and bill & cost clarity. It got five stars for customer service and ease of sign-up, but just three stars on value for money, online tools & advice and focus on environmental sustainability.
Simply Energy

Simply Energy's gas plans in South Australia mirror the retailer's electricity products, with two different options to consider. These include an exclusive deal for RAA members in SA that brings a small once off sign-up credit, with the other offer simply promising low rates for everyone. Contract periods are 12 months or ongoing – depending on the plan – and exit fees could also apply. All plans come with variable rates. Simply Energy may offer an additional bill credit for combining electricity with gas when you join, however this may not be available at all times.
Falling down the pecking order this year, Simply Energy rated three stars for overall satisfaction, in addition to value for money and bill cost & clarity. It earned four stars for ease of sign-up and customer service, but just two stars on environmental sustainability and online tools & advice.
Double up discounts for gas and electricity
While some gas suppliers allow you to sign up for gas only, in most cases they will encourage you to sign up for both electricity and gas together (dual fuel). Doing so could earn you an additional discount on top of the rates and discounts offered for electricity and gas individually. 'Double up' discounts have become fairly common – especially with the big retailers – but the percentage offered can vary from time to time. Be aware, however, than some retailers will only sign you up for gas if you also agree to switch your electricity, too. Generally, only the big three retailers will take on gas-only customers from the outset. That said, there is nothing stopping you switching both electricity and gas to a new retailer, and then switching out your electricity component again at a later date.
Standard gas contracts
In addition to the market offer gas products mentioned above, all four retailers in this year's review also have standard gas contracts in South Australia. These are regulated contracts that you may be on if you have never switched gas suppliers, or haven't switched in several years. According to the latest industry report from the Australian Energy Regulator, around one in ten households in SA are on a standard gas contract.
Gas suppliers in SA
Keep in mind that there are several gas companies operating in South Australia. While the four in our review can generally be considered the most prominent, retailers including Alinta Energy, Click Energy, Lumo Energy and Red Energy also sell natural gas across SA. However, the vast majority of households remain connected with one of the big three. Here is a list of gas suppliers in South Australia:
It's likely that other retailers will be added to this list in the near future.