Ahh South Australia, home to the world-famous Barossa Valley, the adventurer's sanctuary that is Kangaroo Island and… sky-high energy prices! Wait, what? Sadly it's true, South Australians pay more for power than households in any other state, yet almost three quarters of customers in SA remain loyal to three big energy companies, despite having a market packed with other players.
While it's refreshing to see customers reach out to many lesser-known brands in search of a better deal, it's important to understand why so many of your neighbours turn to the bigger guys. Is it cheaper rates, quality service, or simply the name that gets these industry heavyweights over the line?
In this article, we take a look at the largest energy companies in South Australia by customer share, plus shine a light on some helpful information about the local market. If you're hungry to know more about the state of energy in your neck of the woods, then keep scrolling, or if you just want to know which electricity deals you can get your hands on now, use the comparison tool below.
Who are the biggest energy providers in South Australia?
The three largest residential electricity providers in South Australia are AGL, Origin Energy and Simply Energy. AGL has the largest market share in SA with 38 per cent, while Origin accounts for 27.9 per cent and Simply Energy represents a notable 10.1 per cent. The next retailers in line are EnergyAustralia (6.7%), Alinta Energy and Lumo Energy (5.4% each).
Each of the biggest providers are listed below, however you'll need to click on the 'SA' tab to view prices in South Australia.
AGL
Australia's oldest energy company, AGL, cements itself as South Australia's most prominent with more than 300,000 customers. AGL has two market offers for customers to choose from – one offering variable rates and the other fixed rates that won't change for a set period of time. Customers can also take advantage of the retailer's rewards program.
Origin Energy
While Origin Energy is the largest energy company in Australia, it doesn't match the might of AGL in SA. Still, Origin commands a respectable 222,000+ customer portfolio and has a wide array of plans available to suit a number of households. Expect better savings off the reference price when fulfilling certain criteria, such as signing up online and paying by direct debit.
Simply Energy
In comparison to AGL and Origin, Simply Energy is a relatively small power company, however that doesn't mean it can't pull its own weight in terms of value. Simply Energy has roughly 80,000 customers in SA and has an exclusive deal for customers of a particular motoring club, which offers generous savings.
Why is energy more expensive in South Australia?
South Australia's high retail electricity prices can be attributed to the costs of electricity generation, transmission and distribution. It is these costs that are passed onto customers once energy retailers set their profit margins (they're a business after all). Another factor is that SA also heavily relies on renewable energy like solar and wind farms to produce electricity, as there are no coal-fired power stations. This has caused much debate over the years, with many pointing the finger at renewables, while others blame inflated retailer costs.
Most energy bills will be broken up into two separate charges – electricity usage rates and electricity supply charges. The usage rates are charged in cents per kilowatt hour (kWh) for consuming power, while supply charges are billed in cents per day, covering the cost of electricity supplied to homes. In SA, the average supply charge is about 93 cents a day which is reasonable compared to states like Victoria and Queensland. However, it's the usage rates in SA that make energy more expensive, with the average hovering around 32c/kWh, while other eastern states are well below 30c/kWh.
Biggest energy companies by market share in SA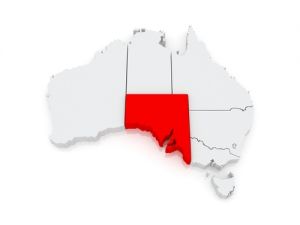 Here's a list of electricity retailers and their residential market share in South Australia, on the SA Power distribution network:
AGL: 38%
Origin: 27.9%
Simply Energy: 10.1%
EnergyAustralia: 6.7%
Alinta Energy: 5.4%
Lumo Energy: 5.4%
Powerdirect: 2%
Energy Locals: 0.9%
Red Energy: 0.7%
Dodo: 0.5%
Momentum Energy: 0.5%
Powershop: 0.3%
Diamond Energy: 0.2%
Discover Energy: 0.2%
GloBird Energy: 0.2%
ReAmped Energy: 0.2%
CovaU Energy: 0.1%
The above figures have been sourced from the Australian Energy Regulator (AER) Retail Energy Market Performance Update for Quarter 1, 2021-22.
Are SA customers happy with their energy provider?
In our latest annual review of SA energy providers, we reached out to more than 800 customers in South Australia to ask them a few questions about their purchase decisions. Here's what we found:
23% picked a retailer based on a brand they recognised
46% believe they are getting a good deal on electricity
64% stated that switching providers proved to be a good financial decision
Compare Electricity Prices in SA
Who are the largest gas suppliers in SA?
Origin Energy is the largest natural gas supplier in South Australia, holding 42.1 per cent of the residential market, followed by AGL with 29.1 per cent and Simply Energy at 10 per cent. Trailing behind is EnergyAustralia with a market share of 8.8 per cent, while Alinta Energy represents 4.9 per cent, Lumo Energy with 3.6 per cent and Red Energy at 0.7 per cent.
What about small business energy in SA?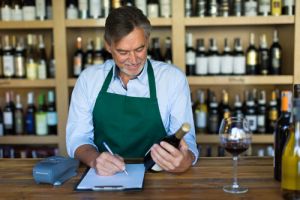 For small business electricity, it's AGL who dominates in SA, representing a whopping 43.4 per cent of the local market. Next in line is Origin (26.4%), Alinta Energy (7.1%) and Simply Energy (3.8%). Small businesses choose Origin Energy as their preferred natural gas supplier at 67.7 per cent of SA customer share, while AGL takes care of 20.7 per cent.
Who can South Australians turn to for a good energy deal?
Fortunately for South Australians, there is plenty of competition with many new energy providers giving the bigger companies a run for their money. In terms of the biggest three retailers in SA – AGL, Origin and Simply Energy – they can still do you a good deal if you're on their best plans, but looking around at other options is clearly a wise move, as you can tell by our comparison table above.
Just be sure to review the base rates of any energy plan before making a decision. As discussed earlier, South Australians pay through the roof for power, so it's a good idea to check and make sure your current plan is up to scratch. Rather than wasting time and jumping on multiple websites, use our free comparison tool below and compare a wide variety of plans from companies available in your area. All you need is your postcode to get started!

Image credits: amophoto_au/Shutterstock.com, Tatiana53/Shutterstock.com, pikselstock/Shutterstock.com