Fact Checked
Boori snoozes rivals in baby cots ratings for 3rd year
Your little cherub will need quality sleep to grow into a healthy youngster, and at the same time give you needed respite between nappy changes, feeds, clean-ups, and everything else you'll need to juggle. As a parent, it's also important to ensure your baby can catch some z's soundly and safely, whether you're at home or out and about. That's where having the right cot can make all the difference. Canstar Blue's review reveals the best-rated brands so you can snooze on the rest.
---
How we rate cots
---
A cot is an essential and hefty purchase for new parents, and one deserving of much consideration. In fact, one in three Aussies we surveyed (34%) actually researched what kind of baby cot they should buy, and a fifth (20%) asked friends and/or family for advice. Leading factors in purchase decisions were a sale (25%), matching other baby furniture (25%), needing a cot that could travel (21%), and finally, brand name (16%).
Find more detailed information on our ratings methodology.
---
Top Cot Brand – Boori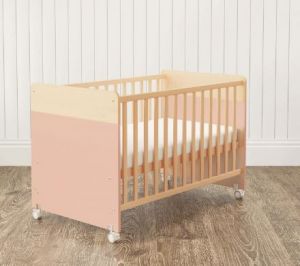 Boori was born out of an independent nursery store in Sydney back in 1993. The brand combines classic heritage with contemporary trends to create nursery and kids' furniture for every day and is now global, with stores across six countries. For kid's bedding and furniture, Boori stocks everything from cots, and bassinets to nursery sets, toddler and single beds, as well as study and play furniture and storage solutions. For cots, prices start from $399.95 for the Neat Compact Cot (pictured) and reach up to $2,199 for the Sleigh Expandable Cot Bed 2-Piece Nursery Room Set. The cot bed features a solid frame made from Australian Araucaria wood, top and drawer sides, hand-carved details, and textured grain. It can be converted into a toddler and single bed (conversion kit sold separately). For bassinets, prices range from $329.95, up to $499.95.
Boori slept soundly with five stars for comfort and support, design and style, durability and quality, ease of use, additional features, weight and size, and overall satisfaction. It settled on four stars for value for money.
What's the the difference between a cot & bassinet?
Cots and bassinets are a safe sleep choice for a newborn bub, and the main difference between the two comes down to size and portability.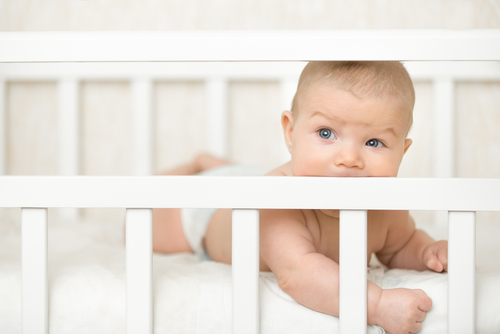 A cot (or crib) is an infant bed, with high-enclosing (usually slatted) sides, hard sides and legs, and a sturdy rectangular shape. It can eventually be turned into a toddler bed when your little one outgrows the baby bed (at around three years of age). A cot is typically a permanent fixture, either in your room next to your bed or in the nursery. However, there are travel cots available, which generally have a lightweight foldable frame and mesh sides.

A bassinet is smaller than a cot and is for newborn babies to about four months old. It's designed specifically to be transportable. It's typically oval in shape and features mesh or cloth sides and fordable legs to make it easy to carry around. A bassinet is a fixture you can take with you (fits in a standard car boot).
 
Pros
Cons
Cots
·       Can be used for longer (i.e. converts into a toddler bed)

·       Sturdy design (less risk of tipping)

·       Wider variety of styles, colours and sizes

·       Larger and take up more space

·       Heavier and harder to move

·       More expensive to buy

Bassinets
·       Portable and foldable

·       Easy to fit in small living spaces

·       More affordable

·       Can only be used for the first few months

·       Less durable

·       Pose a tripping hazard
What to consider when buying a cot or bassinet
Type
First, you'll need to decide the type of infant bed you want, depending on your room size, preference, special features (i.e. drop side, co-sleeper, etc.) and whether you need a convertible option or not. Our survey found these were the most common options for Aussies:
Convertible cot (i.e. can be converted into a toddler bed)
Drop-side (i.e. one side of the cot slides down for easy access)
Bassinet
Co-sleeper (i.e. cot that attaches to an adult bed)
Assembly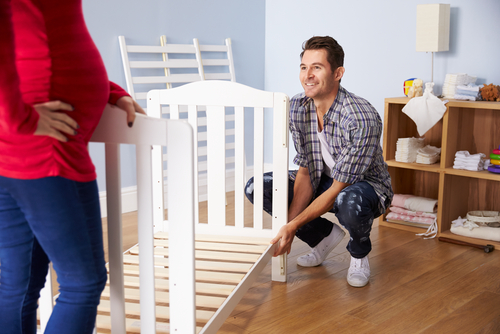 If you're short on time and busy getting ready to welcome your new arrival, you may not want to fiddle around and spend days putting your cot together. Our survey found that more than half of parents (59%) bought a baby bed that required assembly. If you're a practical parent, you'll want something that's quick to put together and convert into a bigger bed for when bub is ready.
Safety
Cots sold in Australia should comply with the Consumer Protection Notice No. 6 of 2005, which sets out the mandatory requirements for the design, testing and construction of household cots. Some of these requirements include:
Distance between slats must be at least 50mm
Distance between the top of the mattress base and the top edge of the lowest cot side must be at least − 600mm when the access is closed and 250mm when open
Cot mattresses must be no larger than 20mm from any cot side when centred on the mattress base, or 40mm when the mattress is pushed to one side.
These regulations are particularly important to check if you're buying a second-hand or antique piece.
Price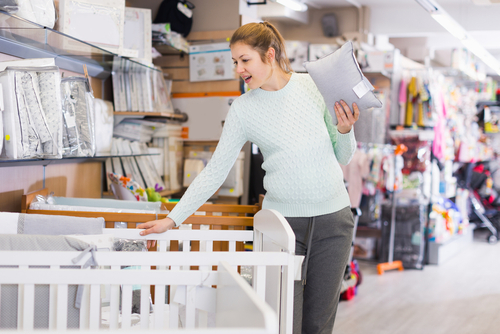 Our survey found that Aussies spend an average of $267 on a new cot. This is a good reference price, but remember that costs will vary greatly depending on the bed type you're after, retailer, model, brand, etc. You can find models for under $200 from department stores like Big W and Kmart, and up to $5,000 or more, so we'd say aiming for a mid-range option is probably the sweet spot. Just compare prices and brands online first, before making your final decision, and keep our review in mind.
About the author of this page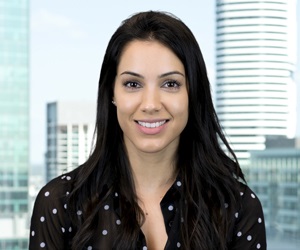 This report was written by Canstar Blue's Home & Lifestyle Content Lead, Megan Birot. She's an expert on household appliances, health & beauty products, as well as all things grocery and shopping. When she's not writing up our research-based ratings reports, Megan spends her time helping consumers make better purchase decisions, whether it's at the supermarket, other retailers, or online, highlighting the best deals and flagging anything you need to be aware of.