Fact Checked
Spectra rated 'teat-tally' awesome in breast pump ratings for 2nd year
If you're a breastfeeding mum (or plan to be), chances are you will need to express breast milk at some point. Whether you want to store milk in advance for your baby, need it for medical reasons or you just want to, having a good quality breast pump will be essential.
---
How we rate breast pumps
---
When it comes to finding a good breast pump, there's one important thing: how much they suck. A good chunk of parents we surveyed (40%) use pumps to store breast milk in advance and ensure their bubs never go hungry. When it comes to picking a model, most mums (42%) opted for a single breast pump, a third (31%) went for the double, and a similar number were motivated by brand alone (33%). Knowing you're buying a quality pump is a small price to pay for peace of mind, just ask the 16% of parents who wish they'd invested in a better appliance. If you're on the fence, or you have pump regrets, check out Canstar Blue's comparison of the top brands in market.
Find more detailed information on our ratings methodology.
---
Top Breast Pump Brand – Spectra
If there's a brand that KNOWS breast pumps, it's Spectra. It offers a wide range of hospital-grade breast pumps, as well as breast shields, storage solutions for milk, and spare parts. Spectra's breast pump collection includes Spectra 9+ and Spectra M1 ultra-portable and compact models, and Spectra S1 and S2 hospital-grade breast pumps, plus the Spectra DEW 350 hospital-grade electric breast pump. A good mid-range option is the Spectra S2+ hospital-grade double electric breast pump which retails for $299 RRP (a fraction of the price seen from similar models). It features a powerful 320mmHg suction, double pumping, massage mode to encourage speedy letdown, variable suction strengths and cycle speeds, a night light, a timer, plus more.
Spectra was rated best with five stars for performance, value for money, ease of use, additional features, and overall satisfaction. It finished on four stars for ease of cleaning and design.
What's a breast pump?
A breast pump is a machine used by nursing mothers to express breast milk. It consists of a suction cup that fits over the nipple, a funnel and a bottle to collect the milk. The pump mimics the sucking action of the baby to stimulate milk production. The breast milk then gets extracted and collected in the bottle. It's also possible to pump breast milk by hand or to combine hand expressing and pumping.
What are the different types of breast pumps?
There are three main types of breast pumps:
Manual breast pumps: these are hand-operated (work without electricity) by placing the pump over the breast and manually 'pumping' the lever in order to create suction and express milk.
Electric breast pumps: these pump automatically and are powered by a motor that creates suction through a plastic tube and cup that fits over the nipple.
Battery-powered breast pumps: these are portable, cordless models that are powered by batteries or USB rechargeable and extract milk through plastic tubing.
Our research found that electric breast pumps were the most common type purchased by parents we surveyed (60%), followed by manual pumps (24%) and battery-powered (15%).
About the author of this page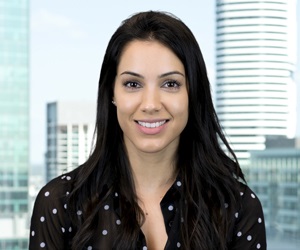 This report was written by Canstar Blue's Home & Lifestyle Content Lead, Megan Birot. She's an expert on household appliances, health & beauty products, as well as all things grocery and shopping. When she's not writing up our research-based ratings reports, Megan spends her time helping consumers make better purchase decisions, whether it's at the supermarket, other retailers, or online, highlighting the best deals and flagging anything you need to be aware of.