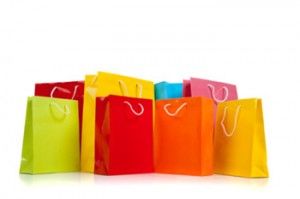 It's almost that time of year – department stores across the country are already becoming clogged with shoppers eager to pick up pressies for Christmas. To some, this brings a feeling of joy. Others will roll their eyes and dread the coming rush. Here are some quick tips for avoiding holiday headaches.
Keep a close eye on your web browser, because there are plenty of online deals out there (particularly online coupons).
This is a fairly obvious point, but one that few shoppers act on: buy your gifts as early as possible. This will ensure you're not hit by any Christmas price hikes, and will allow you to lay-by more expensive items. Also, if you purchase items online, keep in mind your gifts may be delayed due to increased demand on Australian Post during the holidays.
Use gift cards as a last resort. You want to save these easy-way-outs for the future when you literally can't think of anything or are strapped for time. When in doubt, DVDs and the aforementioned coupon deals are a good bet.
For Christmas meals, buy as much of the non-perishable items ahead of time as you can to save money (and time) later. This will also allow you to dodge Christmas Eve shopping for great quantities of food – which is notoriously stressful.
Keep all of your receipts so that you can replace defective (or unwanted) items. Also, keep all Christmas receipts in one place so they don't get mixed up.
Buy decorations and cards after Christmas when they're reduced to clear for next year. You may feel silly doing it, but you'll save a lot of money in the long run.
And remember, nothing says 'Happy Holidays' like a carton of beer and a funny hat.
Have we forgotten anything? Comment back with your own Christmas shopping tips! 
Check out our five star winners for Department Stores for more.