A report by Australia's energy regulator has revealed that households in New South Wales are the most likely to stick with the 'big three' power companies, despite a number of new providers entering the fray to take the total number available in the Sydney area to 30+.
Almost 80 per cent of residential customers across NSW are still connected with either Origin, AGL or EnergyAustralia, way above the number in Victoria (54%), SE Queensland (49.1%) and South Australia (72%), the report found.
It comes at a time where two new retailers – Amber Electric and Nectr – join 30 other companies in the state. With this in mind, we explore which electricity and gas providers are the biggest in terms of market share in NSW, as well as helpful information about how to find a good deal.

Who are the largest energy providers in NSW?
Also known as the 'big three', Origin Energy, EnergyAustralia and AGL are the biggest electricity retailers in New South Wales. In fact, these three combined make up almost 80% of the NSW retail market, meaning over 2.6 million residential customers are still connected to the big three providers as of January 2021.
Origin Energy
Origin Energy is not only the largest residential electricity retailer in NSW, it's also the biggest in Australia. There are close to one million Origin customers in NSW, representing nearly a third of the state's market. It generally has three or four plans to choose from, each of which cater to a variety of different households.
EnergyAustralia
The second largest electricity provider in NSW is EnergyAustralia, spanning a residential portfolio of more than 875,000 customers. Like Origin, EnergyAustralia makes up a significant chunk of the NSW market, or 26.1% to be specific. The power company generally offers two fixed rate plans and one variable rate plan.
AGL
AGL is the third biggest electricity provider in NSW, commanding a sizeable customer base in excess of 760,000. This means that AGL currently retails electricity to 23% of the local residential market. AGL usually has two or three market offers available to NSW customers, including a solar-specific plan.
Why are energy customers in NSW loyal to the big three?
In our latest review of NSW energy providers, we asked more than 2,900 NSW energy customers a series of questions to better understand how and why they landed on their provider. Here's what we found:
22% chose a provider based on brand recognition
46% believe they're getting a good energy deal
39% stated they have a good understanding of the NSW energy market
24% would like to switch providers in the near future
Biggest energy providers by market share in NSW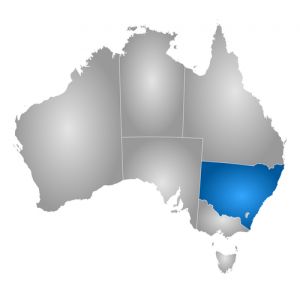 Here is a list of electricity retailers and their residential market share in NSW as of April 2021:
Origin: 30%
EnergyAustralia: 26.1%
AGL: 23%
Red Energy: 7.8%
Alinta Energy: 2.6%
Amaysim Energy: 1.6%
Simply Energy: 1.4%
Powershop: 1.3%
Dodo: 0.9%
ActewAGL: 0.8%
Momentum Energy: 0.8%
Energy Locals: 0.5%
Powerdirect: 0.5%
Enova Energy: 0.3%
ReAmped Energy: 0.3%
1st Energy: 0.2%
Sumo: 0.2%
CovaU: 0.1%
Diamond Energy: 0.1%
Mojo Power: 0.1%
QEnergy: 0.1%
The above figures have been sourced from the Australian Energy Regulator (AER) Retail Energy Market Performance Update for Quarter 2, 2020-21.
How many NSW customers are on market offers?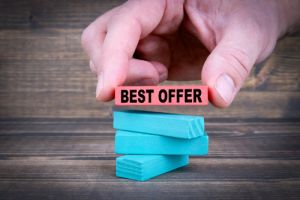 According to the Australian Energy Regulator (AER), 88.9% of electricity customers in New South Wales are currently on a market contract. This is a 0.6% increase from the same quarterly period in 2019-20, meaning more people are shopping around for a better deal. While it's encouraging to see more NSW residents actively pursuing the best offers in their area, there are still about one in ten who are likely on a less competitive plan.
Compare Electricity Prices in NSW
How do the big three providers in NSW stack up against the rest in terms of price? Please note that the below prices are based on a set of specific assumptions. Use our comparison tool for an accurate quote in your area.

Who are the biggest gas suppliers in NSW?
It's a similar story for natural gas in NSW, with the residential market dominated again by the big three. This time though, it's AGL out on top with 41.6% of residential customers, EnergyAustralia with 25.8% and Origin Energy with 20.1% of the market. Following behind these gas suppliers are Red Energy (4.8%), Alinta Energy (1.9%) and Simply Energy (1.3%).
What about small business energy in NSW?
Unsurprisingly, Origin is the largest small business energy provider in NSW, claiming 35.3% of the electricity market and 52% for natural gas. AGL and EnergyAustralia are the next biggest, also holding substantial amounts of the small business electricity and gas markets.
Is bigger better in NSW?
With a clear majority of New South Welshmen and women remaining loyal to the big guys, is it a simple case of bigger is better? For many customers, Origin, AGL and EnergyAustralia may offer a safe bet, but for others less likely to gravitate towards a recognisable brand, there could be more suitable deals out there from companies you've never heard of.
The big providers can certainly do you a good deal, as long as you're on one of their cheapest market offers. However, it's rare to find the big three represented when it comes to the absolute cheapest prices around. That said, you may be willing to spend a little more for the apparent comfort of going with a well-known name
Regardless of which energy provider you choose, remember that the electricity and natural gas in your area comes from the same distribution network. This means that your energy supply will not be compromised if you go with a smaller company. You may, however, find a difference in the level of service provided or other value-add incentives, like bill credits and discounts. This is where our free comparison tool below can help.

Image credits: Gordon Bell/Shutterstock.com, Schwabenblitz/Shutterstock.com, stoatphoto/Shutterstock.com