Fact Checked
Duracell charges ahead in battery ratings for the 3rd time
We all have that drawer somewhere in the house that's full of half-used batteries, although the ones we need never seem to be on hand. While some of us may rely on the old hit the back of the remote trick to get a bit more juice out of batteries, having a fresh pack at easy reach just makes the household run smoothly.
While some of us might not care which brand we slot into the remote, looking into what's available may save you from changing the batteries in the TV remote as often, saving you time and maybe even some money. But which brand of batteries should you be looking for the next time you're down at the shops?
Canstar Blue's latest review has the answer. We've surveyed more than 1,900 consumers to find out which brands are living up to expectations – and which are leaving us feeling a little… flat. Respondents rated brands on important factors of satisfaction including battery life, effectiveness, variety/range, value for money and overall satisfaction. Those that received the minimum required survey sample size of 30 responses are included in our results. So, what did we find in 2021? Read on for details.
Best-Rated Batteries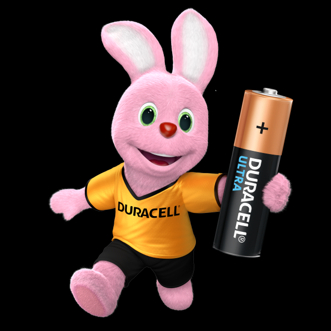 Here are the best brands for batteries, as rated by consumers in Canstar Blue's 2021 review:
Duracell
Energizer
Varta
Eveready
Activ Energy (ALDI)
Chevron
Coles
Anko (Kmart)
Duracell topped our review of batteries with five stars for battery life, effectiveness, range variety and overall satisfaction. Runner-up Energizer also scored full marks for battery life and range variety, while Varta was the only brand to score five stars for value for money, meaning there's still plenty to consider when it comes to what brand of battery you stock up on.
With only 28% of respondents to our survey always sticking to the same brand, it seems Aussie shoppers are happy to test the market for that positive connection. So, read on to find out what each brand has to offer.
Battery Brands
Duracell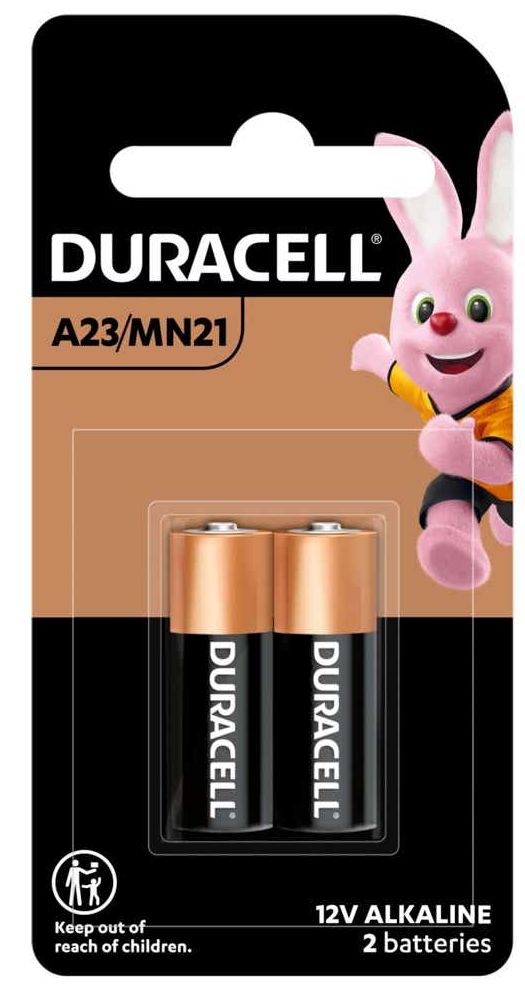 Founded more than 80 years ago, American brand Duracell is famous in Australia for its advertisements featuring racing pink rabbits. Covering the full spectrum of household battery types, including alkaline, rechargeable, button, speciality batteries, power banks and even batteries for hearing aids, you'll likely be able to find what you need when you look at the Duracell range.
In this year's ratings, Duracell retained its spot at the top, being rated best for battery life, effectiveness and variety, as well as for overall satisfaction. It got four stars for value for money.
Energizer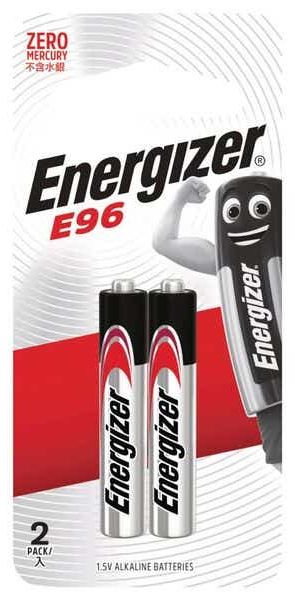 Another big brand with a memorable mascot, Energizer's range covers alkaline, rechargeable, coin, speciality and hearing aids batteries, available in AA, AAA, C, D as well as 9V, ideal for whatever you need to power around the house. In addition to batteries, Energizer also offers chargers, allowing you to stay charged while on the go.
Energizer scored top marks for both battery life and variety, with four stars for effectiveness and overall satisfaction, along with a three-star rating on value for money.
Varta
Offering four different types of regular household batteries, plus rechargeable, coin, camera and hearing aid batteries, German producer Varta isn't likely to be the first brand you'd think of when the remote calls it quits. But it offers a number of options to potentially make it your next go-to brand. In the regular household battery range, the options include: 'Long Life' for long-lasting energy in devices such as clocks, remotes and radios; 'High Energy' for devices with greater power demands such as torches and computer mouses; 'Max Tech' to meet the precise energy demands of cameras and gaming electronics; and 'Lithium' for professional tier quality power such as for cameras and GPS devices.
Varta was rated five stars for value for money and four stars in all remaining categories, including battery life, effectiveness, variety, and overall satisfaction.
Eveready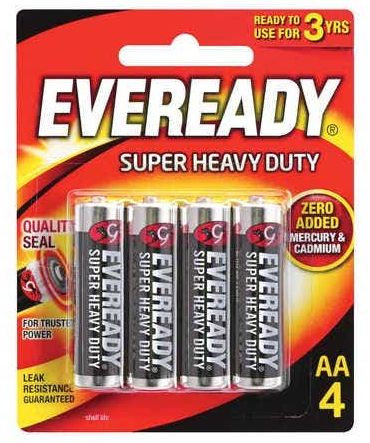 The Eveready product range covers the most common household batteries, with two types of single-use batteries as well as rechargeable batteries. Eveready Gold alkaline batteries are for low to moderate energy drain devices, while Eveready Super Heavy Duty carbon zinc batteries are best for low energy drain devices. Eveready rechargeable batteries come in a choice of AA and AAA, as well as a wall charger which fits two AA or AAA batteries at a time.
Eveready earned four stars for battery life, effectiveness, variety and overall satisfaction. It got three stars for value for money.
ALDI Activ Energy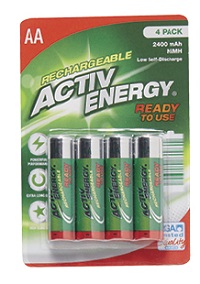 Taking it to the big names, supermarket chain ALDI has its own range of products for shoppers to pick up while doing the grocery shop, with its range consisting of AA, AAA, C, D and 9V batteries. If you're looking to stock up, or you've just got a lot of appliances that need powering, ALDI AA batteries can be purchased in 50pks, with rechargeable AA and AAA batteries and chargers also available on shelves.
ALDI was rated four stars in the majority of categories including value for money, effectiveness and overall satisfaction. It got three stars for battery life and variety.
Chevron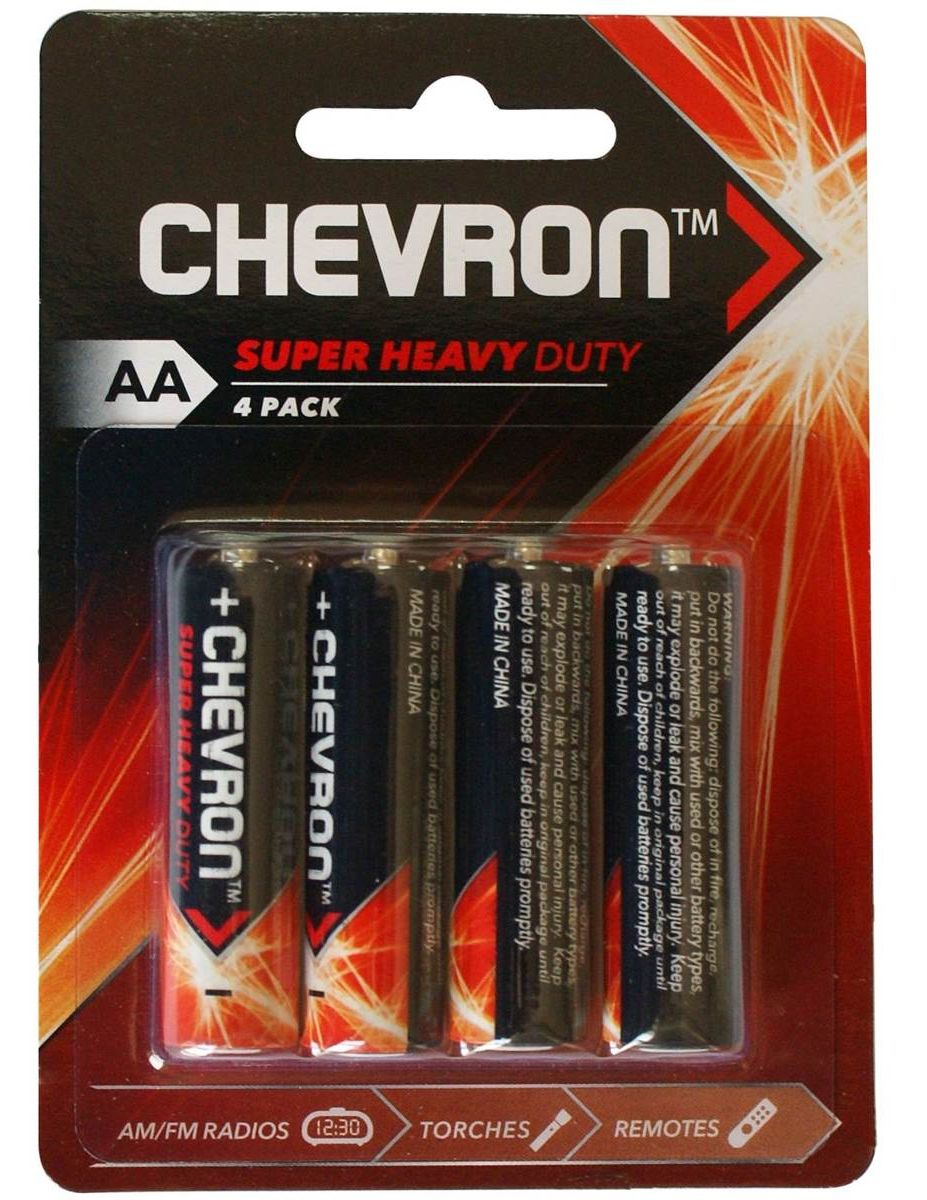 Woolworths' private label batteries come in a choice of standard alkaline, heavy-duty, and super heavy-duty types. These cover the standard household range of AA, AAA, C, D, 9V and 6V lantern batteries, with an adaptor pack also available. Chevron batteries are available in packs of four, 10 and 24.
Chevron was rated four stars for value for money and three stars for overall satisfaction and across all other categories.
Coles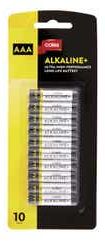 The supermarket brand covers the full range of standard household alkaline batteries, plus rechargeable AA and AAA batteries. Coles offers affordable options for keeping your devices switched on, but price isn't the only factor to consider. There are two, four and 10 packs available within the line-up.
Coles was rated three stars across the board including for value for money, battery life and overall satisfaction.
Anko (Kmart)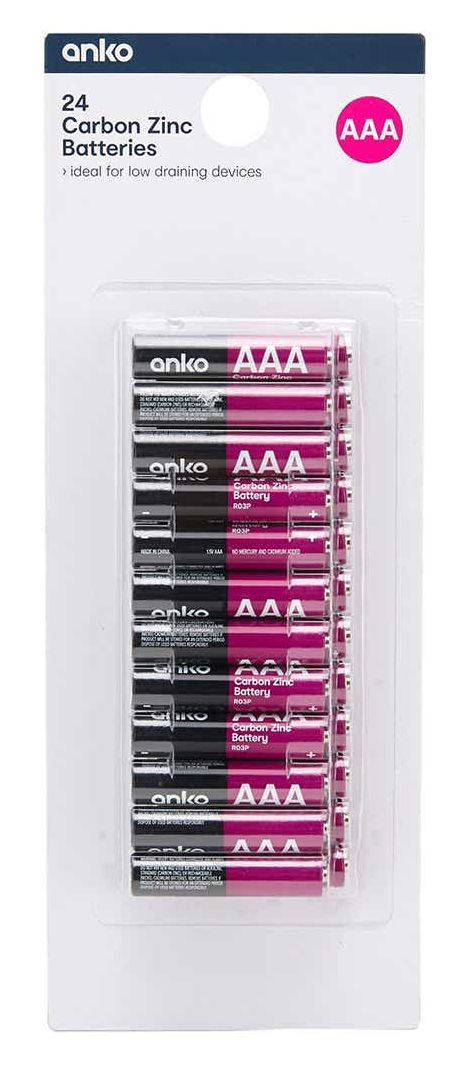 Marketed under the Anko range, Kmart's brand of batteries includes carbon zinc AA and AAA batteries, along with coin and button batteries, in addition to high-performance alkaline batteries. The double AA and AAA batteries come in packs of 18 and 24, while coin and button batteries are in sets of four.
Kmart rounded up the scores on three stars for overall satisfaction and in all other categories.
Where can I buy batteries?
Considering how much around the house is battery-operated, you wouldn't be alone if you've had to make a late-night dash to the petrol station for a pack of AAs. Thankfully, you won't be short on options when it comes time to replace batteries, with most brands available on supermarket shelves, as well as retail stores ranging from Kmart to electronic stores such as JB Hi-Fi. If you're desperate for some batteries, or you've already done your weekly grocery shop, you can generally pick up batteries from petrol stations and convenience stores, although they may not have the same range as other retail chains.
Which batteries should I use?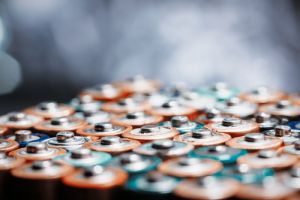 While it's tempting to simply let the price tag make the decision in which brand of battery you put in your shopping trolley, there are a number of areas to consider, including pack size and what the battery is made of, before you take your pack to the checkout.
Alkaline batteries have a higher capacity than carbon zinc batteries, meaning they'll generally last longer, but may also be pricier as a result. Similarly, most AA and AAA batteries are sold in multi-packs, with 33% of survey respondents generally buying the largest pack of batteries available.
Whether you need something for the remote, or for the latest toy you've picked up for your children (or yourself), having a few batteries on hand can be the difference between enjoying a leisure activity or having to cut playtime short. Considering that nearly a quarter of respondents (23%) have had a battery corrode or leak in a device, investing in some good batteries can not only keep your devices running longer, but save you from damaging them completely.
About the author of this page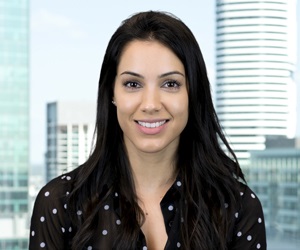 This report was written by Canstar Blue's Home & Lifestyle Content Lead, Megan Birot. She's an expert on household appliances, health & beauty products, as well as all things grocery and shopping. When she's not writing up our research-based ratings reports, Megan spends her time helping consumers make better purchase decisions, whether it's at the supermarket, other retailers, or online, highlighting the best deals and flagging anything you need to be aware of.
Picture credits: Oleksii Fedorenko/shutterstock.com